Oily and Problem Skin Need Eminence Rosehip Whip Moisturizer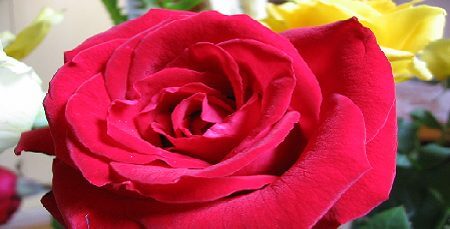 Oily skin can create a constant debacle in an effort to defeat skin imperfections, but you can treat blemishes and breakouts immediately and protect your skin indefinitely from skin problems with
Eminence Rosehip Whip Moisturizer.
You will find your skin glows with beauty as you get rid of the skin problems that once haunted you. The remarkable formula in the moisturizer reduces excess oil on your and at the same time leaves you skin with enough hydration for healthy skin tissue. This way you deal with skin problems on two fronts. The moisturizers banishes debris on your skin to prevent blemishes and also enriches your skin for a new wonderful appearance with powerful natural ingredients that contain antioxidants.
Eminence
products
contain no chemicals. The ingredients come from natural sources because of the unique harvesting and manufacturing methods. Only the purest of natural ingredients are used, picked manual from the fields and handmade without interference from synthetic additives. The fragrances, coloring and entire mixture are completely natural. Other products use chemical ingredients, but these chemicals cause excessive dryness when treating oily skin. The dried tissues is then left on the skin to product more skin problems. Skin tissue is unable to regenerate itself.
Eminence Rosehip Whip Moisturizer
Eminence
Rosehip Whip Moisturizer
enriches and nourishes your skin with nutrients from herbs and fruits. The powerful antioxidants from vitamin C contents fight free radicals to prevent skin damage. Free radicals from hazardous environmental substances can get into your skin and destroy our skin cells. Antioxidants attack the free radicals to allow your skin cells to grow and redevelop. The soothing moisturizer contains rosehip extract to improve and hydrate the skin. Lemon juice tones and reduces lines and wrinkles. Pectin nourishes your skin. The moisturizer also includes Biocomplex, a unique antioxidant booster with coenzyme Q10, alpha lipoic acid and vitamins to maintain and improve healthy skin. You can really give your skin a boost with the oily skin starter set. The set, which comes in a handcrafted wooden box, features the
Seven Herb Treatment Masque
, the
Stone Crop Masque
, the
Rosehip & Maize Masqu
e,
Sour Cherry Masque
and the
Rosehip Whip Moisturizer.
The
Seven Herb Treatment
works with your skin naturally to reduce and eliminate breakouts, redness, blackheads and dehydration. The aromas from the fresh herbal and fruit ingredients are enough to calm you all over. But the product also works to reduce all signs of irritation. The treatment contains the Biocomplex formula as well as zinc oxide for skin protection, aloe juice, red clover honey, lemon balm and other naturally active ingredients to help banish oily skin, especially for people with acne or rosecea.
Eminence Stone Crop Masque
The
Stone Crop Masque
heals and moisturizes the skin with toning and balance that restores and beautifies your skin. The calming effects for you and your skin provide a wonderful complexion. The masque enriches your skin with stone crop, aloe, vitamins, minerals, bioflavonoids and other natural substances. These treatments provide a big help for stressed or fatigued skin. You will notice a fabulous glow and a return to your natural beauty within days after using these products. Enjoy
Eminence Rosehip Whip Moisturizer
or include it with the starter set products and enjoy a new, wonderful life with beautiful skin.