Nature and Research = Eminence Organic Skin Care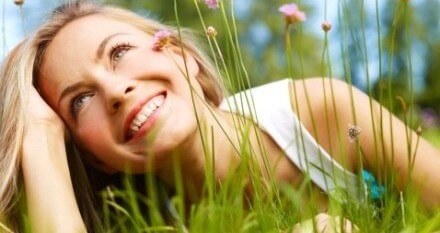 The beauty of nature and the wonder of research come together for continued breakthroughs in
Eminence organic skin care
. Researchers use the elements of the environment to turn back time in a bottle. They've discovered how plant sources can enhance beauty within the human body. Eminence skin care professionals and retailers pride themselves on offering products with purely natural ingredients. Even they are amazed by the formulas Eminence comes up with to erase lines and wrinkles for naturally ageless results. Yes, nature weaves wonders by itself, and it also holds secrets for science and technology to uncover and unleash on a grateful audience! Retinol, a form of vitamin A, has long been used in skin care creams and lotions for its anti-aging properties. However, retinol increases sensitivity to the sun and may irritate the skin, contributing to further skin damage. Scientists and technicians, working with nature, discovered that such natural substances as chicory root and tara tree work as well as, or even better than, retinol without the unwanted side effects. So they put it all together and came up with
Natural Retinol Alternative Complex
. The organic formula mimics retinol to increase collagen production, which diminishes with age.
Eminence Organic Skin Care Packs Nature Into Products
Then there was the discovery and implementation of
Swiss green apple stem cells
for another
Eminence organic skin care
innovation. Green apples from Switzerland are packed with proteins and nutrients, the reason for longevity to the trees that last for 200 years. These apples differ from others because they come from traditional trees, grown to make fruit last longer. Researchers found they could use stem cells from green apples for the same benefits in people. The stem cells in skin care products actually increase elasticity and firmness in the skin. In fact, clinical studies reveal the combination of
Natural Retinol Alternative Complex
and
Swiss green apple stem cells
reduces and softens wrinkles and crow's feet in less than 30 days. Skin tightens and firms within five minutes. Collagen levels increase significantly in six days, research shows.
Anti-Aging Benefits of Eminence Organic Skin Care
You can have these breakthrough formulas in your beauty supply with a variety of
Eminence organic skin care
products, including
Bamboo Firming Fluid
. This boosting concentrate reduces and prevents signs of aging with its moisturizing effect and pleasant smell from natural ingredients. Aside from the natural formulas, the firming fluid contains antioxidants, proteins, vitamins, minerals and fiber from bamboo. Coconut oil and coconut water moisturize, tone and balance the skin with nutrients. You also get soothing results and natural aroma from the fragrant Tahitian oil in monoi. Take full advantage of what nature has to offer through
Eminence organic skin care
.