Joyous Occasion with Youth Shield Antioxidant Complex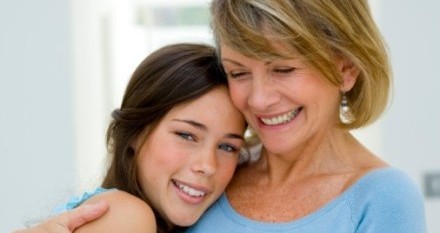 Restore health and a youthful glow to your skin with the unique
Youth Shield Antioxidant Complex
. The exclusive Eminence formula contains the effective vitamins and antioxidants that enhance the quality of your skin. Continue the joyous season with continued youthful looks! The antioxidants in the complex protect your skin from sun damage. Your skin is just as vulnerable to the sun in winter as in summer. In fact, the cold weather sometimes masks the effects of the sun. Having antioxidant-rich protection not only shields you from skin damage, but the antioxidants also have the power to reverse discoloration, wrinkles and lines caused by previous damage.
Youth Shield Antioxidant Complex Provides Vitamins
Vitamins C and E contain valuable antioxidants that boost your skin's renewal process and repair capabilities. Of course, it helps to practice a diet with plenty of fruits and vegetables that provide these essential vitamins. While fighting age-related damage of the skin from the inside, you also benefit by applying these nutrients on your skin. Eminence organic skin care has vitamins and minerals from natural sources, so they absorb quickly into your skin for natural results that repair any damage. You are fortunate in using Eminence products that provide vitamins C and E through the
Youth Shield Antioxidant Complex
, including the new
Red Currant
line. For example,
Red Currant Balancing Concentrate
has a variety of natural ingredients that offer your skin powerful doses of vitamins C and E. On top of that, the Biocomplex formula in the concentrate also provides coenzyme Q10 and alpha lipoic acid for natural skin boosting results. Coenzyme Q10 has antioxidants to grow new, healthy skin cells. This is particularly helpful as we age, because your body loses levels of coenzyme Q10 over the years. Applying the nutrient in skin care helps minimize the appearance of lines and wrinkles. Alpha lipoic acid in concentrate builds up protective barriers in your skin tissues for noticeable improvement.
Skin Protection in Youth Shield Antioxidant Complex
You get these powerful skin protectors through
Youth Shield Antioxidant Complex
from the many herbal and fruit sources in the ingredients of Eminence products. Antioxidants also prevent and reduce skin inflammation from irritants and pollutants. They boost collagen production, which also loses its punch as we age. Collagen is restored from the antioxidants in organic skin care products for skin firmness. You can wear
Red Currant Balancing Concentrate
on its own or under your moisturizer. Check out the cleanser, moisturizer, mist and mask from the
Red Currant
line as well. All of them contain the
Youth Shield Antioxidant Complex
for restored and revitalized beauty to your skin and your appearance.