Eminence Organic Eye Cream Adds Good Cheer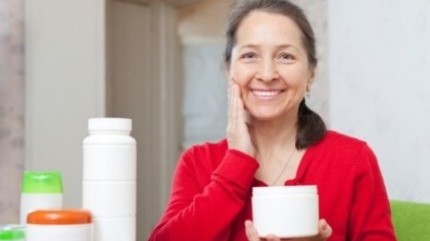 Surprise everyone around you with a new glow from
Eminence organic eye cream
that emphasizes the good cheer and spirits you feel. We all know the eyes are the windows to the soul, and what expression that brings to a vibrant appearance! Complement a bright smile with bright eyes. You can choose from a variety of Eminence products to open your eyes to a new, wonderland and a new you with such cosmetic gems as
Herbal Eye Contour Cream
,
Wild Plum Eye Cream
or
Bearberry Eye Repair Cream
. When you replenish the area around your eyes with organic skin care, you change everything for you and those around you.
Joy from Eminence Organic Eye Cream
Brighten your outlook on life with a brighter face that will get compliments from friends, relatives and co-workers. Staying positive doesn't have to be difficult during a busy season. All it takes is a smile and staying active, which is already what you're probably doing. A new set of eyes adds a different dimension to holiday cheer during the social occasions and pleasant activities ahead. A glowing, happy face becomes all the more appealing and enjoyable in the middle of bright colors that surround everyone at this time of year. You have joyous feelings inside. Now it's time to bring them to the surface with
Eminence organic eye cream
for every skin type.
Lavender Age Corrective Night Eye Cream
soothes and softens skin tissue for all skin types, especially mature. The eye cream contains the revolutionary
Argan Stem Cell Complex
from PhytoCellTec. It revitalizes dermal stem cells that improve and regenerate collagen and elastin production. The formula comes from the plant stem cells derived from the rare argan tree to restore the skin's firmness. Studies have shown the complex improves skin density by 13 percent with wrinkle depth reduced by more than 25 percent! These rejuvenating effects happen within weeks, sometimes days, after application. Feel and see lines and wrinkles disappear to combat signs of premature aging.
Eminence Organic Eye Cream Brings Out a Glow
Eminence organic eye cream
accelerates the skin's natural repair process, which slows down as we age. Plant stem cells and organic ingredients in skin care boost the skin renewal process to the way it was in younger years. So you have smooth skin with revitalizing moisture around your eyes to brighten up your world. Don't let a busy lifestyle make you feel down. One way to stay happy through any time is to put on a cheery face with eyes that see everything in a better light. Stay active, get social, add some color in your life and make your eyes glow with
Eminence organic eye cream
.