How Hand Care Keeps Your Skin Soft and Dreamy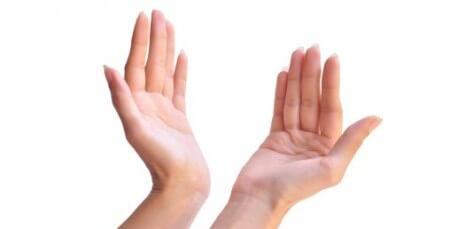 It's no surprise to anyone that proper
hand care
helps prevent the aggravation of dry or rough skin. Dehydrated effects lead to cracked, itchy, reddened or other signs of irritated skin. Understanding how your skin works can avoid these problems. The outer layer of your skin has a lot of dead skin cells or dried tissue from the normal regeneration process. That process includes natural oils sent to the top of your skin from the lower layers. The oils try to keep your skin naturally moisturized by holding water inside the tissue and protecting your skin from irritants. However, your skin suffers if it doesn't have enough of the natural oils.
Form a Protective Shield with Hand Care
You lose those oils when your skin doesn't get the proper hydration. Even though you believe you're taking care of your hands, something might interfere to cause excessive dryness. Many skin care products attempt to relieve dehydration by increasing moisture through artificial means. The added chemicals only cause more dryness in the long run. Harsh elements disrupt the skin's renewal process so not enough natural oils are produced. That's why using organic skin care continues your skin's normal process. The pure ingredients from natural
hand care
combat irritants from outside while forming a shield to keep moisture in your skin, enhancing your skin's natural cycle. Washing your hands frequently is the first step in keeping your skin free from irritants to maintain the necessary moisture. Using organic moisturizers throughout the day continues that hydration with quick absorbing action that draws water into your skin. Many Eminence organic skin care products include hyaluronic acid, a natural ingredient from the marshmallow plant that builds collagen production. You need to increase your skin's collagen levels, which drop as you age, to firm and nourish your skin. Natural elements in organic skin care also contain nutrients and antioxidants to protect your skin from damage, caused by too much sun exposure or other intrusion that destroys your healthy skin cells.
Hydrating and Soothing Effects of Hand Care
You'll get that soft and dreamy look of youthful skin from
Shea Butter & Mint Moisture Balm
, which tells you it works on your skin just from the fresh aroma. The shea butter calms and moisturizes your skin while the peppermint contains antioxidants and anti-bacterial properties. Apply the balm to your hands or anywhere on your body where you notice dryness or roughness. Add to your
hand care
the hydrating and soothing effects of
Vanilla Mint Hand Cream
afterwards. Along with calming vanilla, the cream also has shea butter and peppermint.
Proper Hand Care Makes Dryness Disappear
Creams and lotions from Eminence also focus on your specific skin issues to assist your
hand care
. You can find lightening creams with all-natural ingredients that diminish red or darkened patches and age spots. Don't forget to protect your hands during your normal day's routine. Wear gloves whenever you happen to come in contact with chemicals in household cleaning products or other clean-up activities. Take a few seconds to put on gloves before you do your garden or yard work. With the application of organic lotions, creams and moisturizers for
hand care
, you'll discover the dryness and roughness of your skin disappear!