Healthy, Blemish-Free Skin for Acne Prone Teens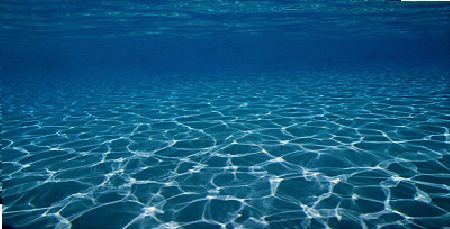 The teen years are challenging, especially when dealing with skin blemish problems. But it's also a great time for fun as well as learning the basics of taking care of your face with valuable help from
Eminence Organic Skin Care
. Many teens worry about pimples and blemishes at this stage in their lives, and they focus their skin care concerns on acne treatment. Nothing wrong with that. But teens can rest assured they can prevent skin problems and even
banish acne with organic mineral cleansers
and other natural solutions. This is not only a perfect time to keep their appearance clean, smooth and attractive, but it also provides a learning experience to protect their skin with anti-aging remedies and other skin issues for the years ahead. Choosing the right skin care applications from foundation to moisturizers includes the selection of chemical-free products. Too many over-the-counter acne medications contain chemicals to dry out skin blemish problems. Drying the skin only works as a temporary acne treatment, but the blemishes return because the chemicals dry skin cells trying to repair the skin surface. As a result, dead skin tissue remains on the skin to encourage more breakouts. Healthy skin cells need to remain nourished so they can repair and regenerate your skin tissue to avoid the skin problems caused by chemicals. The chemical-free, all-natural products from
Eminence Organic Skin Care
protect a young person's skin while promoting skin renewal for a healthy, glowing appearance in the teen years.
Prevent or Eliminate Blemishes With All Natural Face Products
Acne is the most common skin problem teens face. A dermatologist can treat serious conditions successfully. But teens also need the best skin care to prevent acne scars that
can remain years later. Fortunately, the organic ingredients from Eminence provide prevention and even elimination of blemishes while keeping the skin rejuvenated and nourished. The anti-aging properties in many organic preparations continue to guard and beautify skin appearance beyond the teen years. The
Anti-Blemish Collection Tube
features natural acne fighting products, unlike many commercial skin care products that include harsh chemicals as active ingredients. The set will keep blemishes at bay and even banish acne in many cases with
Mineral Cleansing Concentrate
,
Herbal Spot Serum
,
Hungarian Herbal Mud Treatment, Tomato Oil-Control Gel and Pear & Poppy Seed Microderm Polisher
. Teens and adults who suffer from periodic breakouts find that the spot serum and control gel hydrate the skin without a sticky feeling. Moisture does not come out on the skin surface, even when you sweat, because the organic ingredients do not clog the pores. The products even help reduce scarring and dark spots left by skin blemish problems.
Discover Age-Defying Skin Care
Help your teens discover the value of routine skin care with the
Anti-Aging Starter Set
. The five-piece set enhances skin complexion for a naturally healthy and youthful appearance. The age-defying, organic ingredients protect your teen's skin with chemical-free applications while revitalizing skin tissue. Skin stays protected from unnatural elements and feels invigorated with Lemon Cleanser, Eight Greens Phyto Masque, Rosehip and Maize Masque, Eight Greens Whip Moisturizer and Moisturizing Eight Greens Serum. Fighting blemishes during the teen years is only one step in a process to keep skin clean, refreshed and attractive. Your teens can also develop the healthy practice of using all-natural products to maintain their skin's health and beauty with
Eminence Organic Skin Care.