Combat Blemishes and Aging Skin with Probiotic Moisturizer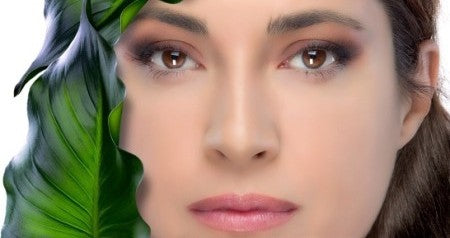 Overcome skin problems and aging skin with an amazing
probiotic moisturizer
. Science shows probiotics successfully combat skin conditions and premature aging when used in topical solutions. Probiotics are known as the "good bacteria," and for good reason. They get into your body and your skin to defeat the bad bacteria that can cause problems. You can use probiotics in your foods, such as from yogurt, and in supplements. The dietary method helps balance healthy bacteria in your body and clears the digestive tract. Now, researchers have also discovered the incredible powers of probiotics in topical applications with skin care products, according to Live Science. Studies by dermatologists in America and from all over the world have shown the effectiveness of using probiotics to treat acne, rosacea, and eczema. Probiotics in skin care also help with anti-aging properties for younger-looking skin by enhancing skin texture.
Probiotic Moisturizer Helps to Heal Skin in the Dryness of Winter Weather
Along with yogurt, you can find probiotics in such foods as sauerkraut and kefir, a fermented milk. The live active cultures in yogurt have also been used for homemade facial masks.
Many people say they are thrilled when they see their blemishes disappear. It makes sense because what helps your body also helps your skin. Using a
probiotic moisturizer
and other probiotic solutions helps to heal your skin while fighting the dryness of winter weather. Using a combination of probiotics in foods, supplements and skin care applications could do wonders to reduce or eliminate skin lesions and irritation from acne, rosacea and eczema. The method also promises to provide you with a beautiful, youthful glow. At the same time that you give your skin a protective shield against breakouts and skin aging damage, you can also build up your immune system with healthy bacteria. Some research has linked bad bacteria that cause digestive problems with skin conditions. Probiotics could help increase collagen levels, according to the research. This explains their effectiveness in fighting aging. Loss of collagen is one of the main causes of lines, wrinkles and other age-related factors. Collagen production diminishes as you age. Without the necessary collagen levels, you might find those lines and wrinkles slowly appearing. You don't have to look at it as something that has to happen. Probiotics and other organic ingredients in skin care products can increase collagen levels by boosting production of cells. This leads to cell regeneration for new, healthy skin, and it can actually reverse skin aging.
Antioxidants in Probiotic Moisturizer Protect Your Skin from Damage
A wonderful
probiotic moisturizer
comes from the Eminence Clear Skin line.
Clear Skin Probiotic Moisturizer
contains yogurt to moisturize, nourish and exfoliate your skin for a youthful glow. It calms inflammation for people with acne or rosacea and clears your skin by preventing blemishes. The moisturizer also contains cucumber juice for revitalization and toning, helping to purify your skin. Tea tree oil in the moisturizer has been shown to work as well as acne medication in preventing breakouts without the chemicals or excessive dryness. Antioxidants in the
probiotic moisturizer
protect your skin from damage and also reverse damage caused by skin problems and age-related lines or wrinkles.