Collagen Boosting Products from Eminence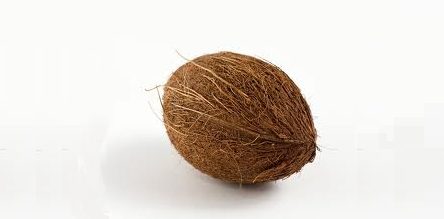 Collagen contains proteins for the skin, muscle tissue and connective tissues in your body, so increasing the levels of this strengthening compound can benefit your skin health with anti-aging products from
Eminence Organic Skin Care
. The abundance of collagen in cartilage, bone and blood vessels also affects your skin because it helps with your overall health. Collagen itself builds strength, texture and vitality in your skin tissues. Skin cells rebuild collagen as part of their regeneration process, but the skin loses its ability to renew and replace new skin cells as you age. This increases the risk of developing lines, wrinkles and other signs of aging, especially if you have damaged skin. Sun damage, hormonal changes and intrusion from pollutants or irritants because of free radical damage can break down the collagen in your body. Skin care products with organic ingredients help prevent the breakdown of collagen while also increasing its production.
Anti Aging Naturally
Aging doesn't mean you have to expect damaged skin or age-related skin imperfections. You can have beautiful, smooth and young-looking skin. The key is applying truly
organic products
to your skin and avoiding popular skin care brands that invade your skin tissue with chemicals. Many chemical-based preparations simply hide lines or wrinkles, but actually cause further damage to your skin. The chemicals, like the pollutants and irritants that lead to skin cell damage from free radicals, have hazardous effects on your skin and your body. The skin process is disrupted and you wind up with continually aging skin. The natural formulas from
Eminence Organic Skin Care
smooth and firm the skin while improving elasticity to naturally prevent and reduce wrinkles and lines. What's great about Eminence products is that you will immediately feel young opening up a product as the fresh aromas from the organic ingredients fill your emotions with youth. Applying the skin care shows results in weeks or days. The
Eminence Age Corrective Collection
helps increase the collagen levels in your skin, so you will feel and look magnificent with a new, youthful glow.
Benefits of Coconuts in Eminence Skin Care
Eminence Coconut Age Corrective Moisturizer
banishes signs of aging with natural ingredients that revitalize your skin. This skin care item includes the nearly miraculous properties of Swiss green apple stem cells. Research has shown that the unique stem cells provide renewed growth for the skin by boosting collagen production to provide skin elasticity. The exclusive
Natural Retinol Alternative Complex
helps smooth out winkle and crow's feet from the natural chicory root and tara tree ingredients. These same wonder ingredients can be found in the
Neroli Age Corrective Eye Serum
to firm and tighten areas under the ayes for skin rejuvenation. Or try the Lavender Age Corrective Night Eye Cream with
Argan
stem cells, which improve skin density to reduce the appearance of wrinkles. These products also contain a variety of fruit extracts and oils that contain powerful antioxidants that protect your skin from age-related damage caused by free radicals. Vitamins, such as vitamin C, in Eminence products prevent impaired collage synthesis, which can severely damage the skin. Vitamin C also builds up collagen at the same time. The organic ingredients in
Eminence Organic Skin Care
products promote and stimulate collagen buildup in your skin tissue for a dramatically improved appearance without signs of aging.