Age-Defying Skin Care with Arctic Berry Peptide Radiance Cream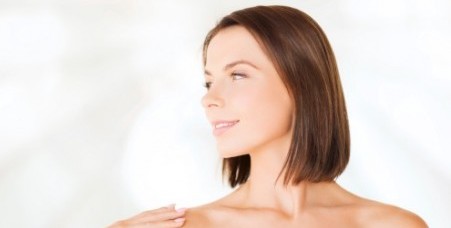 Want
age-defying skin
care with restored collagen production for an ageless appearance? You can calm and prevent irritations while obtaining vibrant skin! Try the new
Eminence Arctic Berry Peptide Radiance Cream
. The botanical peptides in the all-natural cream intensify a youthful glow because the cream erases signs of aging. The peptides relax your skin's muscles and reduce wrinkle depth and size. In no time, you'll see an increase in skin elasticity because of improved collagen production. Collagen helps keep your skin firm and smooth, but levels begin to diminish with age. No problem. The wonders of nature within
Eminence organic skin care
boost collagen levels for more even toned skin and a return to suppleness!
Return of Collagen Production from Age-Defying Skin Care
You can start by understanding why peptides are so important to skin nourishment and revitalization. Peptides are naturally occurring proteins that play an essential role in the skin's rebuilding process. They are easily absorbed in the bloodstream to help your skin. Because peptides are natural, your skin recognizes this. Peptides signal the skin cells that more collagen is needed for skin renewal and regeneration. You skin cells take the hint and immediately go to work improving collagen production. The result soon becomes an
age-defying skin
appearance. All that lost collagen, which can lead to lines and wrinkles over the years, begins to reverse. The wrinkles and fine lines begin to vanish!
Arctic Berry Peptide Radiance Cream
contains a natural blend of arctic berries, peptides and other natural compounds to stimulate the healthy growth of your skin cells. The cream not only hydrates and moisturizes your skin for a beautiful glow, but it also activates continued collagen production for line- and wrinkle-free skin as well as skin that becomes softer, clearer and brighter. The restored elasticity brings smoother and even-toned skin. You'll have a fantastic complexion and you'll notice that the lines have disappeared. You'll also notice a soothing feeling when you apply the cream. That comes from the natural ingredients that calm irritation and decrease sensitivity. On top of that, the cream also features such natural aids as yellow plum and gardenia stem cells, which add to your radiance!
Age-Defying Skin that Protects You from Skin Damage
And
Arctic Berry Peptide Radiance Cream
works for all skin types. Watch your skin tone dramatically improve with firmness and hydration. The antioxidants in the cream also protect you from skin damage for
age-defying skin
, whether damage might come from overexposure to the sun or other elements outside. Antioxidants fight the free radicals that cause those premature aging effects, such as lines and wrinkles. The action from peptides and addition of natural fruits, vegetables and herbs in the cream also help to reduce inflammation, redness and other skin irritations that interfere with the wonderful appearance you deserve.
New, Glowing Look with Age-Defying Skin Complexion
You understand how collagen production, natural ingredients and antioxidants fight the aging process. But that's not really necessary. What's best to know is that you'll have ageless, vibrant and glowing skin just by using the arctic berry cream after cleansing your skin. The nourishing and moisturizing provide you with the calm feeling, and that helps bring out the wonderful look with an
age-defying skin
complexion.