3 Steps for Fabulous, Glowing Skin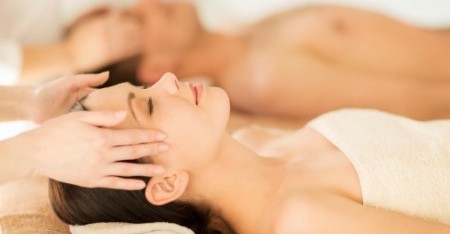 There are three steps to beautiful,
glowing skin
. They work for everyone and everyone benefits from them. The steps are cleansing, exfoliating and moisturizing. If you do these three things you will have a radiant appearance. Be sure you do them right so you get the benefits!
Your skin needs to be clean to be healthy. Every day it is exposed to sunlight, the environment, bacteria and germs. The list is endless. Along with all the grime of the day, your skin cells die and slough off constantly. If you aren't cleaning your skin, those cells are making their way into your pores and clogging them, which means blemishes and dull looking skin. Wash your face every night. Give your skin a chance to breath and remove the dirt, dead skin and bacteria that accumulates on your skin daily.
Fresh and Clean Approaches to Leave You with Glowing Skin
Use a gentle cleanser. You want to clean your skin, not strip away several layers. After you wash your face, it should feel refreshed. If your skin feels tight and dry after washing, your soap is too strong.
Eminence Mineral Cleansing Concentrate
cleans oily and problem skin types and leaves your
glowing skin
clean and fresh. It has a natural soap base and lavender to soothe irritated skin and give you a smooth appearance that will make your skin glow. Avoid washing around your eyes. The skin is delicate and stretches easily and many make up removers can irritate. Use a cleanser specially formulated for the eye area. Splash water on your face to rinse, or gently wipe your face with a wet washcloth. Pat dry – no rubbing! Finish your cleansing with a toner, especially if you have oily skin. It removes any impurities left behind by your cleanser and helps to close your pores.
Your skin glows by being smooth enough to reflect light. The way to get that smoothness is by exfoliation – removing impurities and dead skin cells so that your new skin cells are exposed. You should exfoliate once or twice a week using an exfoliant formulated for your skin type.
Gentle Exfoliation for Glowing Skin
After cleansing, apply an exfoliant for
glowing skin
. Be sure you use a facial exfoliant, not a body scrub, on your face. Usually, you will apply by adding the product to your fingers and then rubbing your face in gentle, circular motions. Be sure to avoid the eyes but do focus on your T-Zone. Massage the product on for a few minutes to let it thoroughly soak into your skin. Look for a product that has retinol and vitamin C if you are losing skin firmness due to aging. Rinse thoroughly, either by splashing with lukewarm water or wiping gently with a clean, wet cloth. Never use hot water; it's too drying for your skin.
Your
daily moisturizer
should have sunscreen protection and is a primer for your makeup. At night, your moisturizer should deeply hydrate your skin and restore its youthful, firm appearance.
Moisturizer Gives You Glowing Skin and a Healthy Appearance
Be sure to moisturize your neck and décolletage as well as your face. They get dry and can show wrinkles without enough moisture. At night, use a heavier moisturizer with retinol to help your skin produce more collagen and reduce the appearance of fine wrinkles. Regular use of moisturizer gives you
glowing skin
and a healthy look.