Vitamin C Means Nutrient for Care and Charm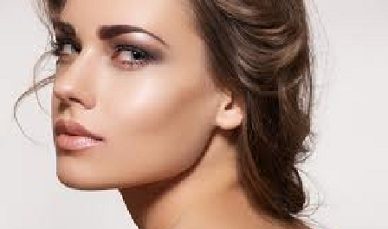 Eminence vitamin C
ingredients in skin care products help to firm and strengthen your skin tissue by increasing levels of collagen, a vital protein for your appearance. Collagen builds up healthy skin cells and blood vessels for continued development and care of your skin texture. Research has revealed the crucial role vitamin C plays as an antioxidant to prevent skin damage and aid the skin in its ability to repair itself from damage. As an antioxidant, vitamin C combats free radicals that enter your skin from sun exposure and environmental elements. The oxidation from free radicals increases the age-related factors that lead to dryness, lines, wrinkles and age spots. The vitamin even has the power to reverse these damages. Researchers have found that vitamin C protects you from disease, including skin cancer by preventing damage because of prolonged exposure to the sun.
Best of the Best Organic Skin Care
Of the leading natural skin care brands, Eminence remains a favorite of top dermatologists and experts, who continue to shower Eminence with awards. The
Eminence vitamin C
ingredients come purely from natural sources, the main reason for the effectiveness and success of all of its organic products. Eminence has been named as having the best organic skin care products 2012 by a variety of prestigious sources. The American Spa Professional's Choice Awards honored
Eminence
as the Favorite Skin Care Line. Eminence also won the Best Organic Bath & Body Line in the 2012 New Beauty Awards. The individual Eminence facial products grab the attention of many skin care experts. The
Neroli Age Corrective Eye Serum
received the Best Organic Skin Care Award from Sister's Beauty Pro Awards in Hong Kong. Dr. Brandith Irwin, a world-renowned dermatologist and top-selling author, noted several Eminence products for her top skin care products of 2012. These items include
Eminence Lemon Cleanser
as a top cleanser,
Eminence Blueberry Soy Night Recovery Cream
for facial
moisturizer
and Eminence Tropical Vanilla Day Cream SPF 32 among the top organic products.
Nourishing Nutrients for Youthful Appearance
It's no surprise that these and other products contain
Eminence vitamin C
ingredients as well as other nourishing and protective vitamins, minerals and nutrients in the truly organic Eminence skin care line. The vitamin C in
Tropical Vanilla Day Cream SPF 32
offers protection from the sun's ultraviolet rays while enriching your skin with nutrients and antioxidants for a youthful, invigorating look. Blueberry Soy Night Recovery Cream is packed with vitamins from blueberry, raspberry and bramble juices to repair damage that occurred during the day while you sleep.
Long-Lasting Beauty and Skin Protection
You may not know that lemon is one of the richest sources of vitamin C from fruit. Lemon Cleanser features a refreshing lemon scent as well as vitamin C from lemon for toning the skin. Vitamin C is also included in the exclusive Biocomplex formula for an antioxidant boost. Award-winning Neroli Age Corrective Eye Serum has plenty of vitamin C from coconut water and contains the rejuvenating power from PhytoCellTec Swiss Green Apple Stem Cells, which help to revitalize your skin in the same way they maintain long-lasting trees in Switzerland. What's great about the vitamin C and other nutrients in Eminence skin care products is that they come from completely natural sources. Fruits, vegetables and plants are grown without chemical interference in environmental-friendly fields, and then hand mixed for handmade Eminence skin care. Get the instant protection and long-lasting
beauty
from nature with
Eminence vitamin C
skin care!