Top 10 Ways to Fight Dryness for Soft Winter Skin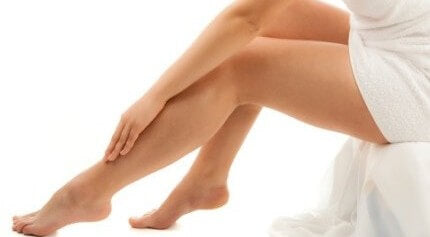 How do you get
soft winter skin
with such cold temperatures? You can get smoothness as pure as the driven snow. Try these simple tips in the coming months for your hands, elbows and feet. Softness for your skin is easier than you probably think just by adding a few things to your daily routine. Stay warm and enjoy your smooth skin indoors and outdoors. ♦Wash your hands only when you have to, after doing work that needs cleaning, for example. It's tempting to wash your hands a lot to avoid the spread of germs in the winter. However, too much can lead to excess dryness. ♦Use hand creams and body lotions with natural oils. Clementine Spice Hand & Cuticle Cream moisturizes and softens your skin while Clementine Spice Body Lotion replenishes tissue. Get them both in the
Clementine Spice Holiday Set
. The cream and lotion contain clementine oil, cinnamon oil, nutmeg oil, coconut oil and other organic ingredients with antioxidants and stimulation.
Overnight Treatment for Soft Winter Skin
♦Try an overnight treatment of moisturizer, cream or lotion on your hands before going to bed for
soft winter skin
. One idea includes putting on a pair of cotton socks over your hands after application. Your hands will feel and look extra smooth when you remove the socks the next morning. ♦Wear gloves when you go outside, even if it seems like a nice day. The cold temperatures threaten your skin with dryness, so protect your hands at all times. ♦Keep a natural moisturizer next to your sink or other area you use often to keep your hands smooth whenever necessary. Take advantage of it for your elbows and any part of your body that needs protection. Have a moisturizer handy when you get out of the shower or bath. ♦Exfoliate twice a week, or whenever you notice a dryness build-up, to get rid of dead and dry skin. That flakiness can increase the risk of dryness. You want to wash away dead skin cells so new healthy skin cells can renew your skin tissue process.
Soft Winter Skin Before and After Showering
♦Put your body brush to work before showering for
soft winter skin
. A natural brush helps speed up the work of exfoliation by removing dry skin from all areas of your body. Shower the dead skin off and then use an organic body oil or lotion when you get out. ♦Enjoy fragrance-free soaps and skin care products.
Eminence organic skin care
specializes in moisturizers, lotions, creams and gels without artificial fragrances that harm your skin. You get natural freshness and aromas from the natural fruit and plant sources in the items. ♦Wear shoes that fit comfortably. Too often, people put on any pair of shoes before venturing outside in the winter. Poorly fitting shoes, however, whether too tight or too loose, can cause friction, leading to calluses or scrapes on your skin. ♦Give your feet a good soak once in a while, but especially when you notice roughness or dryness on your feet. Follow a soak with exfoliating and moisturizing for baby
soft winter skin
.