Sun Defense Mineral Make Up from Eminence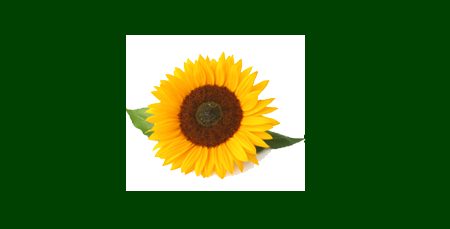 Organic sun burn protection shields your body from dangerous UV rays while nourishing your skin with anti-aging properties from the natural ingredients of fruits and herbs. The innovative formulas used in
Eminence
sun defense mineral products provide your skin with protection from sun damage and also bring healing absorption into your skin with chemical-free, completely natural skin care. The result is a beautiful, radiant glow for a dramatically improved appearance. You not only stay protected from the hazards of excess sun exposure, but you also enhance your beauty. Protection from the sun greatly reduces or eliminates your risk of skin damage and skin aging, as well as skin cancer. With the addition of vitamin-enriched ingredients in these
sun care products
, you also get significant improvements for your skin for a healthy appearance. The organic skin care products from Eminence offer hypoallergenic sun protection as well. Your skin is protected from irritants and allergens that may further damage your skin. The ingredients in these natural products do not clog the pores or leave your skin with a filmy after look. The products are also water resistant and won't wear off from sweat. You can enjoy exercising and swimming with full organic sun burn protection.
Organic Sun Burn Protection
The SPF 30 sun protection in Eminence Sun Defense Minerals can be applied easily and anywhere with a simple applicator. The hypoallergenic properties are perfect to reduce or eliminate red or blotchy skin. But the products work of all skin types. The Sun Defense Minerals line contains minerals, fruit extracts, vitamins A and E and minerals. Choose from a variety of shades, including peaches and cream, cherries and berries, cinnamon bronzer, calendula spice, honey apple or translucent.

Many Eminence fans love the Eminence Tomato Day Cream, a natural sunscreen and moisturizer for normal, dry and combination skin. It also works effectively for people during various treatments or going through post-treatment. "I use it every day and it gives me a wonderful fresh start no matter what else my day holds," says a customer undergoing chemotherapy treatment. "I use it on my hands every day for sun protection and my skin has improved noticeably." She points out how people often compliment her on her looks. Her skin improved even during her treatments.

Eminence's Tomato Day Cream

Tomato contains antioxidants and lycopene, believed to combat some cancers. Antioxidants in tomato and other natural ingredients in Eminence products protect your skin from damage against free radicals that try to destroy skin cells. The Eminence Tomato Day Cream also contains refreshing and soothing aloe vera. Orange oil moisturizes the skin for softness while zinc oxide provides natural sunscreen protection. Like many other Eminence skin care products, the cream is packed with the exclusive Biocomplex, a powerful formula that includes a mixture of vitamins, mineral, antioxidants and other natural compounds to reduce or eliminate wrinkles, lines and other age-related issues.

Eminence Sun Protection

So while you are using a product for sun protection, you also get great improvement for your overall skin appearance. Protect yourself from sun damage and look more beautiful and healthy with organic sun burn protection products from Eminence.