Soothing Sensations and Bright Skin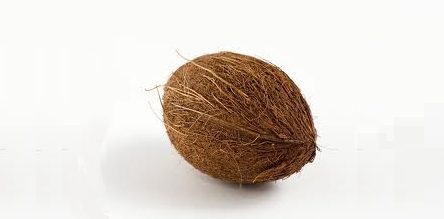 Spa professionals and clients alike can't go wrong when it comes to
Eminance
products, however they spell it, pronounce it or use it. Eminence cosmetics have been the world's leading organic skin care line for more than 50 years because of the completely natural substances used when farming the plants, herbs, fruits, vegetables and seeds hand-picked without artificial or modern means. These chemical-free ingredients are then hand-mixed during the manufacturing process to avoid the use of any synthetic additives. When you bring home or treat your skin to Eminence skin care, you enjoy the fresh aromas that arise from the products as well as the natural application that provides your skin with soothing sensations. You soon see the difference in your glowing skin and notice your enhanced appearance from the compliments you get from your friends, acquaintances and family members. Don't be surprised when people tell you how young and lively you look after using Eminence for a few days!
Chemical-Free Tissue Repair
Free from synthetic dyes, animal by-products, GMOs, petrochemicals, sodium lauryl sulfates, parabens or other chemicals,
Eminance
receives an avalanche of endorsements from clients, consumers and spa experts. Reviews for Eminence Bright Skin Moisturizer, for example, reveal how well the product works for uneven complexions prone to hyperpigmentation. The moisturizer, which includes SPF 30 for protection against sun damage, also improves features for people with normal to dry skin. Reviewers with wrinkles, sun damage and uneven skin tone talk about how they have tried every product for their skin problems. Eminence
Bright Skin Moisturizer
addresses all of their concerns by helping skin tone, minimizing fine lines, cleansing pores and removing skin irritation. Consumers also rave about the moisturizer's abilities to prevent breakouts, which can occur in people of all ages. Moisturizers and other treatments from Eminence accomplish this with all-natural ingredients that don't interfere with the skin's regeneration process. Cosmetics and medications that contain chemicals encourage breakouts and continued irritation of acne-prone skin by leaving dead and dried tissue on the skin. Eminence products naturally remove this debris from your skin.
Reduce Dark Spots, Blemishes With Natural Hydroquinone
Bright Skin Moisturizer heals and enhances your skin from the vitamins, minerals and other natural nutrients in the product that eliminates elements, which bring about skin irritation and problems. As with other
Eminance
products, the moisturizer contains organic properties, which brighten your skin while reducing dark spots, blemishes and other imperfections that come with aging skin. The
Natural Hydroquinone Alternative
in the moisturizer provides a brightening agent with natural African potato and tara tree for a beautifully smooth complexion. Antioxidants to combat skin damage from environmental sources come from the exclusive GigaWhite formula and licorice root. Bearberry extract lightens dark spots while stone crop nourishes your skin for smoothness. The moisturizer features the unique Biocomplex formula, which supplies your skin tissues with antioxidants, vitamins and nutrients to reduce wrinkles and improve your appearance.
Pure Organic Skin Care Face Products
Eminence employs a skin-care process used in
Hungary
for centuries. Hungary has become a center of the spa culture over the years because of this process. All-natural methods are used in growing ingredients, continued harvesting, hand-picking and finally hand mixing for pure organic skin care. When you buy Eminence Hungary cosmetic online products, you are getting fresh, all-natural results from this process. The reviews from customers and recommendations from spa experts or beauticians will make sense as soon as you open the products. The natural aromas you sense are only the first indication of how well the product works on your skin.
Eminance
will soon bring you a glowing, lively appearance from the natural wonders of organic harvesting.