Rice Milk Brightens Skin, Improves Appearance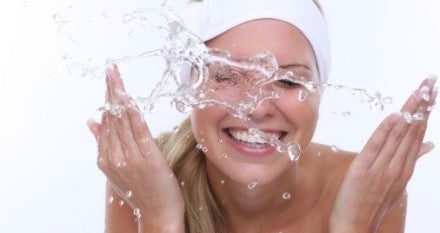 Numerous health benefits come from
rice milk
, including amazing advantages for your skin. You often find this ingredient in skin care products. Look for the organic varieties. But remember, since it has become popular in cosmetics, make sure the ingredient list includes only a few items. That means you'll be choosing organic solutions. Too many popular and commercial brands boast of natural skin care ingredients, but other substances inside offset the benefits. You might find the products contain unnatural additives, artificial coloring and fragrances, and harmful chemicals. When you select truly organic varieties, you'll be getting an all-natural skin care product that brings you youthful, glowing skin!
Rice milk
has a variety of benefits for skin care. It can brighten the skin, preventing or reducing dark spots and patches. It can even out the skin tone for a wonderfully enhanced complexion and appearance.
Moisturizer Effects of Rice Milk Seal in Moisture for Glowing Skin
The unique ingredients also work wonders for dry skin types. The moisturizing effects of
rice milk
seal the moisture in your skin. This helps oily and combination skin as well. The hydration maintains the proper amount of natural oils in your skin. It gets rid of excess oils that can cause blemishes while nourishing your skin with just the right amount of oil for healthy skin renewal. Dry, oily and combination skin types can often suffer similar problems when the oil in their skin isn't properly balanced. Reducing excess oil avoids unwanted blemishes while maintaining the right balance keeps the skin smooth to allow skin cells to regenerate new, healthy skin tissue. The results avoid the debris that forms on the surface of your skin to create more skin problems and blemishes.
Rice milk
even works in body scrubs to remove excess debris and tone the skin.
Three-in-One Cleansing Solution with Rice Milk
For refreshing results for all-natural beauty, try
Eminence Rice Milk 3 in 1 Cleansing Water
. It's perfect for combination skin types. You can remove make-up, cleanse your skin and tone your skin in one easy step. The
rice milk
is filled with nutrients to hydrate and moisturize your skin. It tightens the appearance of pores for a wonderful, smooth appearance. The cleansing water also contains antioxidants and vitamins to protect your skin from damage. Not only is your skin cleansed naturally, but it also becomes well-balanced. This improves the texture of your skin by providing essential oils while reducing excess oils for proper regeneration and skin renewal.
Rice Milk Removes Impurities and Tones the Skin
The
rice milk
ingredients help to reduce skin irritation from everyday elements. Calm skin results as the build-up of impurities and debris is dramatically reduced. Of course, the rice milk also brightens your skin for magnificent skin tone. The pomelo juice in the cleansing water increases collagen production to firm the skin for a youthful appearance. You simply put a small amount of the water in your hands or saturate into a cotton ball, gently wiping over your face, even closed eyelids. You can rinse it off or leave it on for healthful benefits.
Rice milk
in the cleansing water brings you all the advantages you need from this natural ingredient.