Revitalize Your Appearance with Lavender Eye Cream Look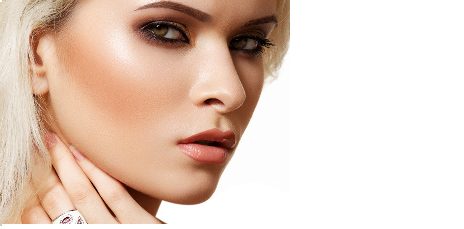 The magic of
lavender eye cream
revitalizes your entire appearance. When the lines and wrinkles around the eyes disappear, you begin to see the light for a whole new look on life. The delicate area around the eyes needs special treatment. Fortunately, that can be done simply and easily with great results using
Lavender Age Corrective Night Eye Cream
for all skin types, and especially for mature skin. The lavender has amazing abilities to replenish moisture to the area, soothing the skin and leaving it with a soft texture. The cream also contains the antioxidants from calendula oil to relieve dry skin and protect the area from skin damage. Shea butter moisturizes your skin for that revitalized look while evening primrose oil helps reverse aging signs. The scents from the natural ingredients are real and sensational. You notice the feel of it instantly and the results in days.
Decrease Wrinkle Depth, Smooth Your Skin with Lavender Eye Cream
The most remarkable part about the cream is the
Argan Stem Cell Complex
that has been shown in research to decrease wrinkle depth by more than 25 percent, smooth the skin by 25 percent and improve skin density by 13 percent.
You'll see an immediate smoothness of the wrinkles while the argan oil in the
lavender eye cream
helps to soften and moisturize your skin. The argan ingredients and argan oil come from the fruit of argan trees, which grow in the splendid region of Morocco. The beautiful women of the area have taken advantage of these substances for centuries for a glowing, youthful appearance. Researchers and technicians figured out a way to package these natural beauty wonders that work perfectly in organic skin care products. The clinical studies have proven the argan formula works perfectly on the skin for woman all over the world. The antioxidants, vitamins and essential fatty acids in argan help reverse aging and improve beauty for people of all skin types. Argan even helps improve the conditions for people with eczema, psoriasis and acne. But it's the anti-aging benefits that amaze customers who use the stem cell complex. They discover their once dull, dry appearance suddenly comes alive. It's no coincidence that argan skin care has been referred to as "liquid gold." It's like discovering a gold mine for your features. Argan has found its way in creams, lotions and oils. Argan oil is easily absorbed into the skin for immediate beauty results.
Lavender Eye Cream Maintains the Beauty of Your Eyes
That's where
lavender eye cream
comes in. There's no better place for the miracles of argan to take effect. And they will seem like miracles once you use the night eye cream. Using the cream as you rest helps your skin cells and tissues repair any damage you've received during the day. The easy absorption of argan also works to improve your appearance during your sleep. You not only awake feeling refreshed, but you also notice an incredible difference to your eyes! The skin will seem softer and smoother. That's because it is, and the effects from the argan stem cells will continue to work on your skin to maintain the beauty of your eyes with
lavender eye cream
.