Make Your Face Glow with the Great Pumpkin Enzyme Peel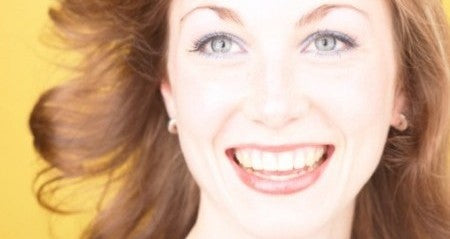 A
pumpkin enzyme peel
offers you the greatest at-home facial you could ask for, and customers rave it equals a visit to the spa. "It actually makes your face glow and you can do it at your leisure on your own schedule," an overjoyed user points out. Others say it loosens dead skin and removes blackheads. It leaves your skin clean, refreshed and vibrant. The product is an ideal exfoliating facial peel, especially for dry and mature skin types. Although not necessarily for acne active areas, customers have noted it has removed fine pimples. It works well as a masque before cleaning your pores. What better time to celebrate Halloween than with Eminence Yam &
Pumpkin Enzyme Peel
!
Maybe you don't have time for that regular facial at a top spa. Of course, nothing beats a professional treatment from qualified Eminence experts in the calm, beautiful surroundings of a spa resort. But what if you can get that same feeling and look from an easy-to-use product right at home? It's here and it's yours. Use the treatment once a week or whenever you choose. You'll discover a radiant glow that seems like it comes straight from a spa. But be careful if you have teens at home. They'll take one look at your new appearance and start using your same treatment. The only remedy is buying enough of the at-home peel for everyone!
Pumpkin Enzyme Peel Gently Nourishes Skin
The peel hydrates and plumps the skin with penetrating action. It exfoliates your skin without irritation, so you will notice more even toned skin that helps reduce dark spots or patches. The
Yam and Pumpkin Enzyme Peel
works gently as it nourishes and refines your skin tissues, removing dead skin to improve the regeneration process. You feel refreshed with clean skin from the vitamins, amino acids and antioxidants that improve your skin texture. The pumpkin pulp and yam pulp ingredients are powered with enzymes and beta-carotene to fight aging signs. You also have the fresh additions of natural pineapple, papaya and green tea extract for purified and young looking skin.
Radiant Appearance from Pumpkin Enzyme Peel
For wonderfully glowing skin, apply the
pumpkin enzyme peel
to your dry face and neck with your fingers. You'll feel the active ingredients take effect almost immediately. That sensation might soon disappear, but the splendid results remain. Remove the application with cool water and then massage using circular motions with your fingers to feel the dead skin cells loosen. Finish up with a moisturizer and one of the
Eminence sun defense products
for a youthful glow. Then have a happy Halloween with your new and radiant appearance from
pumpkin enzyme peel
!