Ingredient Spotlight: Arnica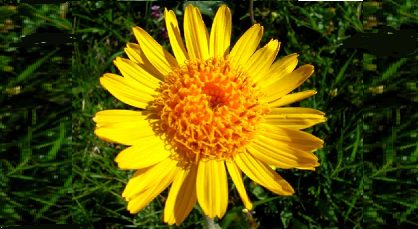 The bright colors of the arnica plant – with its yellow and orange flowers resembling pleasant daisies and its bright green leaves – match the beauty it inspires when used in
Eminence Organic Skin Care
preparations. Growing up to two feet, arnica has wide stems with two or three flower stalks that represent the strength it possesses. For centuries, the flower heads of the arnica have been used for wounds, bruises, inflamed joints and swelling. Clinical research suggests arnica can reduce symptoms of arthritis and postoperative pain and swelling. The medicinal uses provide the same effectiveness in protecting and improving skin appearance. This proves especially helpful for people plagued by the annoying and sometimes uncomfortable conditions of rosacea, acne and other redness disorders.
Benefits of Arnica in Skin Care
Arnica comes to the rescue for people with sensitive and reactive skin. Flare-ups and redness caused by inflammation need the powerful ingredients that make arnica a natural remedy for physical ailments, such as inflamed joints and arthritis. The substances within the plant work the same way to bring skin conditions under control. Arnica's anti-inflammatory content helps to promote blood circulation, which improves your skin's complexion while protecting it from damage.
Eminence Organics Calm Skin Arnica Masque
has a wonderful way of soothing redness conditions on the skin. Customers report feeling better after application, and then report the results of disappearance of patches and blemishes because of rosacea or acne. The soothing and moisturizing product, however, helps all skin types. Along with the antibacterial cleansing of arnica, the masque provides gentle cleansing and moisturizing of the skin from marigold. Shea butter builds up the skin moisture barrier. The masque also features Biocomplex, a booster of antioxidants with vitamins and natural acids that combat the ravages of oxidation in your skin. Pollutants and irritants from the outdoors can hinder your skin's ability to grow in a healthy, natural manner. Antioxidants protect your skin from environmental damage and premature aging.
Treating Your Skin with Eminence Organic Skincare
Eminence Organic Skin Care
provides a special arnica solution for people with rosacea, a condition that affects many adults. Rosacea can become a constant annoyance and embarrassment to many sufferers, but the condition is more common than they may think and it has no known causes. One in 20 Americans suffers from rosacea. Symptoms include redness, flushing and acne on different areas of the face or other parts of the body. Arnica plays a vital role in combating the inflammation that triggers symptoms. The
Eminence
VitaSkin
collection includes the
Calm Skin Arnica Masque
and
Calm Skin VitaSkin Pill
. The anti-inflammatory ingredients from arnica and herbs, such as flaxseed and milk thistle, reduce redness and irritation naturally. Rosacea patients marvel at the results from the product. Clinical studies reveal that many customers report the disappearance of symptoms in only 14 days. People also feel at ease just from the soothing properties contained in the product.
Arnica Booster
calms the skin for a soft and smooth feeling. The antioxidant-rich Biocomplex aids this formula as well. Other organic ingredients helping out arnica are rosehip, which has vitamins to hydrate, and chamomile, which revitalizes your skin. Ivy and horse chestnut tone and firm the skin.
Lavender
brings moisture to your skin. Get ready for natural perfection for your new appearance or protection against irritated and damaged skin with arnica products from
Eminence Organic Skin Care.