Glow Your Best with Eminence Organics Anti-Aging Starter Set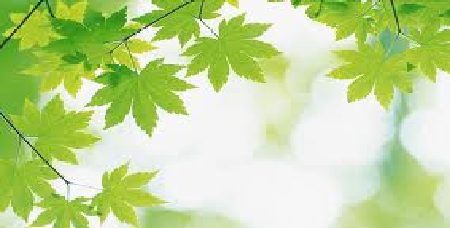 Looking for the perfect gift for your loved ones this holiday season? Be sure to check out Eminence Organics Anti-Aging Starter Set. With all of Eminence's best age defying products combined into one gift collection, you'll be sure to hear raving reviews from anyone who receives it. Available in both a hot version and mild, this starter set will benefit everyone who is trying to fight and prevent the signs of aging. Packaged in a beautiful, high quality and laser engraved cedar wooden box, this gift set makes a statement to any recipient. The natural scent and feel of this wooden box will instantly lift your holiday spirits. Inside each of these wooden boxes are five of Eminence fans' favorite products. Included are the Lemon Cleanser, Rosehip & Maize Exfoliating Masque, Eight Greens Phyto Masque (Hot) or (Mild), Eight Greens Whip Moisturizer and
Eight Greens Youth Serum
. The Eight Greens Collection found in this gift set is perfect for those with normal to dry, mature, dehydrated skin types or for those who skin lacks tone and has a dull appearance. With many of the ingredients including stone crop, flaxseed, chlorophyll, red clover and paprika, your skin will instantly feel tightened, soft and stimulated.
Eminence Age Defying Starter Set Contains Lemon Cleanser
The Eminence Lemon Cleanser is by far one of Eminence's best selling cleansers. With its refreshingly light scent and powerful antioxidant properties, this cleanser is the perfect addition and staple to any anti-aging skin care regimen.Gently exfoliate and moisturize at the same time with Eminence's Rosehip & Maize Exfoliating Masque. The importance of daily exfoliation is to remove waste build-up on the surface of the skin so new layers of skin can be regenerated. When cell renewal under the skin is constantly generating new skin to form, your skin will immediately look brightened, fresh and wrinkles will become less noticeable. Maize Flour offers a grainy manual exfoliation together with Salycilic Acid, a chemical exfoliant which breaks down dead skin cells, will certainly leave your skin feeling and looking fresh. An unbelievable result to say the least.
Hot & Mild Age Defying Starter Set
The difference in the hot version and the mild version of the Age Defying Gift Box from Eminence is the masque that is contained inside. Eminence's Eight Greens Phyto Masque comes in a hot version which contains Paprika which is a stimulating and invigorating spice that can cause a slight tingling sensation during application. The paprika in the masque causes blood to rush to the surface of the skin giving your complexion a rosy and brightened appearance. This version is not recommended for highly sensitive skin types. The mild version of the eight greens, which does not contain the paprika still delivers a healthy glow but without the tingling effects. When looking for the right
holiday gift
, travel set, or starter kit, be sure to test out and enjoy Eminence Anti-Aging Starter set and restore your skin's natural youth!