Gently Improve Skin from Exfoliating Wash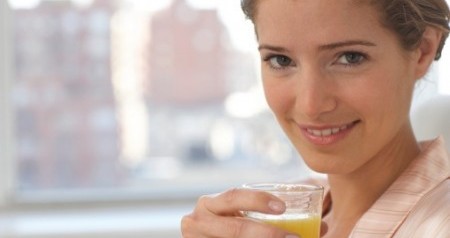 Why is an
exfoliating wash
great for your skin? It's a gentle, effective way to cleanse and exfoliate at the same time. You get rid of debris for smoother, beautiful skin. Oil, dirt and other debris stick on your skin's surface no matter how well you clean and wash your face and body. That's when exfoliation comes into play. Exfoliating removes that debris and also makes it easier for other skin care products to absorb into the skin and keep that youthful appearance. You have various ways to exfoliate your skin. You can use certain body scrubs or body brushing techniques to remove debris through gentle abrasives. Soft sugar granules are used in body scrubs to gently remove debris. You can also use organic peels that contain alpha hydroxy acids, natural ingredients to gently slough off dead skin tissue and bring about skin renewal.
Exfoliating Wash Is Enjoyable and Effective to Avoid Problems
The purpose of exfoliation is to assist your body in generating new skin cells for a healthy glow on your skin. Cells continually rise to the surface of your skin. They eventually die and dry out. This contributes to skin problems and the appearance of your skin. An enjoyable and effective
exfoliating wash
is an easy way to avoid problems. Dead cells interfere with new healthy skin growth and also cause skin problems, including blemishes or aging factors over time. But exfoliation will remove the cells and dead tissues that stick to your skin. That's important for the new healthy cells to grow within your skin tissue. If you're not sure about how to exfoliate, you can always talk to an
esthetician
on the best way to do it for your particular skin type and find out how often you should exfoliate for your particular skin. People with sensitive skin or aging skin can overexfoliate. The skin could lose its protection from essential oils from too much exfoliating. You need to know your skin type and condition to exfoliate correctly. Using a body scrub once or twice a week helps with the skin on most of your body. But don't use a body scrub on your face. Body brushing can be used according to your particular needs. It's a gentle way to exfoliate and keep your skin feeling fresh and renewed. An esthetician or dermatologist can give you advice on exfoliating, brushing and scrubbing.
Exfoliating Wash Maintains an Appearance That Makes You Happy
For a safe and enjoyable
exfoliating wash
, you can benefit from
Citrus Exfoliating Wash
. It works for all skin types and particularly for people with oily to normal skin. The wash is a way to exfoliate and cleanse your skin at the same time. The fresh lime juice contains vitamin C and antioxidants. Grapefruit seed and peel contain natural cleansing action and antioxidants. Customers who have tried the wash from Eminence point out it brings smoothness and freshness to the skin. It also helps fight breakouts and blemishes by revitalizing the skin tissues. Whatever method you use, exfoliation is important for your skin, and a good
exfoliating wash
will maintain an appearance that makes you look and feel happy.