Flawless Skin with Eminence Probiotic Moisturizer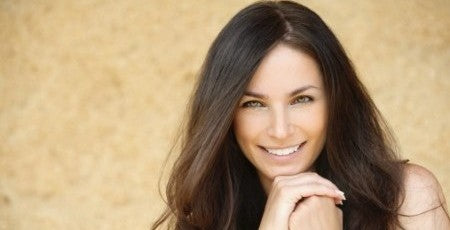 Calm your skin to conquer unexpected blemishes and acne breakouts with
Eminence probiotic moisturizer
. The natural antibacterial ingredients trounce inflammation that causes skin imperfections. You will notice instant relief when you apply the clarifying moisturizer.
Clear Skin Probiotic Moisturizer
not only improves the appearance for people with problem skin, but it also enhances skin of all types. No need to worry if you have oily skin and fear using a moisturizer that makes skin shiny or greasy. The purely organic moisturizer does not leave a filmy residue on your skin's surface. It's a lightweight application that naturally clears up oily and acne prone skin. Use it morning and night for a flawless complexion!
Eminence Probiotic Moisturizer Maintains Healthy Skin
The product provides these benefits because of the natural methods used by Eminence in harvesting ingredients and manufacturing all of its skin care items. Ingredients are hand picked and products are handmade without interference from chemical fertilizers during harvesting or synthetic substances during manufacturing. The genuine organic products become compatible with your skin when applied because they are both working with nature! The probiotics from yogurt exfoliate your skin while natural lactic acid moisturizes and nourishes the skin. Probiotics in
Eminence probiotic moisturizer
balance the bacteria in your body to prevent the unhealthy bacteria from causing skin problems while leaving healthy bacteria to maintain healthy skin. The all-natural components in the moisturizer include revitalizing cucumber juice to tone and purify your skin. The moisturizer does not clog skin pores. Instead, it acts as a cleanser to prevent excess oil build-up while keeping natural essential oils to regenerate your skin naturally. Tea tree oil, an essential oil found to prevent acne in clinical studies, adds to the healing powers of the moisturizer. Calendula oil and other antioxidants in the moisturizer improve the appearance of your skin. What's more, your skin receives replenishment of the moisture barrier from shea butter for a superb emollient.
Probiotics in the Eminence
line make a natural foundation that maintains the beauty of your skin and appearance.
Eminence Probiotic Moisturizer, Cleanser and Masque
Along with
Eminence probiotic moisturizer
, you can also select the Clear Skin Probiotic Cleanser or Clear Skin Probiotic Masque, which soothes and cleanses your skin for healing and to prevent blemishes. The masque tightens the skin and brings a soft, dewy freshness to your skin, according to
Eminence Clear Skin Probiotic Masque reviews
. Breakouts and blemishes are greatly reduced. The masque also works as a spot treatment for specific areas, consumers point out. It cleans the pores without leaving your skin dry, unlike other products that dry out the skin to cause more blemishes and breakouts. Real natural skin care leaves your skin naturally moisturized. Your skin looks and feels better from the organic ingredients in
Eminence probiotic moisturizer
and probiotic masque products.