Eminence Organic Skin Care Products Make the Difference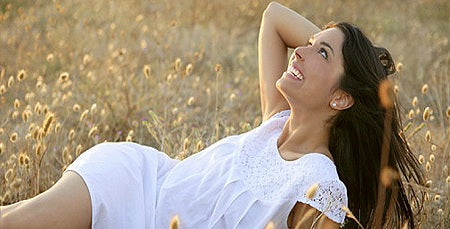 Choosing the right skin care products can seem difficult at times because there are so many items to choose from. But the decision making process becomes so much easier when you discover Eminence skin care products. In fact, it no longer becomes decision making. After using Eminence Organics, you realize what you have been missing. The simple answer to skin care is just natural. Eminence uses organic harvesting and manufacturing techniques that bring
natural
life and vibrancy to your skin. Your skin appearance comes alive and so do you. You will be amazed at the changes that overcome you. And the compliments you soon receive from friends, family and co-workers will astound you. They will notice the difference in your skin appearance from Eminence.
Organic Mineral Cosmetics
Organic mineral cosmetics make a major difference in your skin because the natural ingredients are compatible with your skin tissues.
Because Eminence contains no chemicals, your skin cells react in a friendly manner to the welcomed addition of natural substances to the skin. The natural substances in organics skin care products boost the normal evolution of skin regeneration. During the natural process, old skin cells die and leave to be replaced by healthy new skin cells that renew the skin. If you use commercial products that contain chemicals, the chemicals will disrupt the process. The dried skin is left behind and chemical residue destroys new skin cells. So you don't get that rejuvenated skin. Skin care products from Eminence handle the natural skin care process perfectly. Your skin becomes repaired and also takes on a new look for restoration and beauty.
Eminence Makeup & Skin Care Products
Choose from a wide range of mineral cosmetics in the Eminence skin care line.
These products are packed with antioxidants that prevent skin damage. The antioxidants come from fresh, natural ingredients in fruits and herbs. The Antioxidant Mineral Foundation, for example, contains acai berry, green tea extract and rosemary. Vitamins, minerals and antioxidants also boost the Mineral Illuminator for healthy, moisturized and smooth skin. Skin protection and skin beauty come naturally from the Eminence Sun Defense Minerals collection. Improve your skin with an innovative approach from the Eminence VitaSkin Vitamin Solutions line. The Firm Skin, Clear Skin and Calm Skin products have been specially formulated with natural ingredients for cleansers and moisturizers.
You might think you can get the full benefits of organic skin care by choosing any line in the organic skin care industry.
But the Biodynamic collection from Eminence is unique in the way the products are made. No chemical fertilizers or pesticides are used in the harvesting of ingredients for the products. The farming process uses mineral composts for rich soil to grow the plants used for the ingredients, which are then carefully hand mixed with no chemicals added. Eminence began using this farming process more than 50 years ago, based on the success of Hungarian spa care. The Biodynamic process also works wonders for medicine in which natural ingredients are used to combat various illnesses and ailments. Eminence was established in Hungary where the beautiful faces prove the success of using organics for healthy skin. Eminence has since taken the idea of using whole fruit pulps and freshly harvested herbs to pack its skin care products with the most beneficial ingredients you can find anywhere in the world.