Eminence Eye Serum Brings Youthful Glow to Appearance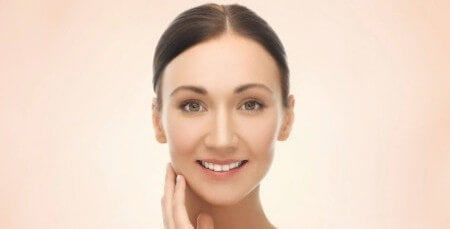 Your eyes reveal your soul and
Eminence eye serum
adds an age-defying look. Studies have shown that when people are asked to determine how old someone is, the area around the eyes is where they look first and focus on most. Eminence Organic Skin Care has solutions to turn back the clock and restore your eyes to a youthful appearance. Neroli oil, one of the ingredients among its products, comes from the bitter orange tree. The flowers are distilled into an essential oil well-known for its healthy properties. The oil can be ingested or used on the skin, and has many skin care and whole body uses. Neroli oil is touted as an aphrodisiac, an antidepressant, a disinfectant, a sedative, and a tonic. Neroli oil is also the principal ingredient of "eau de cologne," so the fragrance comes through even as you are hydrating and refreshing your skin. In
Neroli Age Corrective Eye Serum
, the oil works to make your skin healthy, clears blemishes or breakouts, and gives the eye area the glow of young skin through its cytophylactic properties. Neroli essential oil is a natural cytophylactic – it promotes the growth of new skin and stimulates existing cells to be healthier.
Wonderful Retinol Alternative Gives an Eminence Eye Serum Glow
The
Eminence eye serum
also contains Retinol Alternative Complex, proven to be an effective treatment for wrinkles and lines in the delicate eye area. As we get older, and our skin is exposed to the elements, it begins to sag. The fat, collagen and elastin begin to break down and we lose the firm, healthy, youthful look. Dark areas develop around the eyes and you look older than you should. Retinoids help to stimulate the production of collagen and elastin and are an effective way to firm your skin. The retinoids in retinol can also cause skin irritation, redness and peeling. Neroli eye serum uses Retinol Alternative Complex, a natural, gentle alternative to retinol that gives you all the benefits of increased collagen without the harmful side effects. Elastin and collagen regenerate and dark circles disappear. Two important ingredients of
Neroli Age Corrective Eye Serum
are coconut oil and carrot extract. Prized everywhere, coconuts are grown for skin care properties. Coconut oil contains vitamin C, and carrot extract contains vitamin A. Both are powerful antioxidants that help to stimulate the anti-aging properties of your skin.
Eminence Eye Serum Decreases Lines and Wrinkles
This unique
Eminence eye serum
also contains Swiss green apple stem cells. Using a patented process from PhytoCellTec, the plant stem cells of apples are emulsified. When applied to the skin, the result has been a significant decrease in wrinkles and the fine lines around the eyes. Skin is healthier and more elastic, so you look younger. If you are looking older than you want, or have lines and dark areas around your eyes, it's time to address this problem area and turn back the clock. Use this
Eminence eye serum
and see the results you can achieve!