Anti-Aging Skin Care Includes Many Product Choices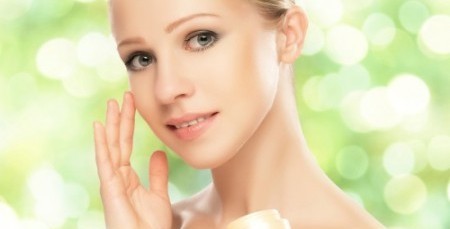 Anti-aging skin care
is one of the most important factors in maintaining your beauty. Fortunately, it's an easier task than many people think. Knowing the right products to choose helps. You just need to know your skin type and skin issues, such as certain conditions that might interfere with your skin. For example, occasional or frequent breakouts might require certain ingredients in skin care products, which also help to enhance your appearance. The most effective ways in combating skin aging include using sunscreen and moisturizer, according to the American Academy of Dermatology. Many
Eminence skin care
products contain sun protection to shield your skin all year long from harmful UV rays. Sunscreen protection is a necessity to keep your skin young-looking and healthy. When you protect your skin tissues from overexposure to the sun, you are more than halfway ahead in the battle against lines, wrinkles and age spots.
Your Appearance Benefits from Anti-Aging Skin Care Products
Signs of aging can pop up over time because of too much sun exposure. You need to protect your skin all year long because the sun's harmful rays can even cause damage during the winter months. Look for sunscreen products that have broad spectrum and water-resistant substances.
Anti-aging skin care
benefits significantly through beauty products that have sun protection. You can use Eminence products that target specific skin types and conditions while also shielding your skin from sun exposure. Moisturizers are also important in protecting your skin from fine lines and wrinkles. You can get wonderful organic skin care moisturizers that also include broad-spectrum and SPF protection. Using an organic moisturizer or other skin care products with SPF factors protects you when you venture outdoors from indoors often. You never know when you need to have to step outside. After using particular products for a few weeks, take a good look at your skin to see any specific problems. For example, if you notice lines or dark spots, then choose a product that targets those problems. You also want to focus on products that deal with your specific skin type. You might have sensitive skin, oily skin or dry skin. Organic skin care products from Eminence point out the various skin types they focus on. They also include products that are hypoallergenic, meaning they reduce or eliminate the risk of allergic reactions. Some dermatologists say you shouldn't expect magical changes to your appearance overnight.
Organic Anti-Aging Skin Care Brings Quick Results
However, many users of
anti-aging skin care
products are amazed at how quickly their skin and appearance improve. This is certainly true of customers who have chosen the
Age Corrective Starter Set
. The collection includes the formulated healing powers of bamboo, coconut, monoi and other natural substances to nourish the skin and fight aging skin. The set is geared to normal to dry skin. The collection features Bamboo Age Corrective Masque, Bamboo Firming Fluid, Monoi Age Corrective Exfoliating Cleanser, Coconut Age Corrective Moisturizer and Neroli Age Corrective Eye Serum. You can find many other products for other skin concerns and types that contain purely organic properties. Maintain that ageless look with
anti-aging skin care
from Eminence.