Anti-Aging Resolutions for the Coming Year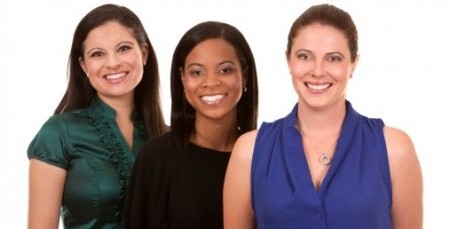 It's time for
anti-aging resolutions
to bring you the best, glowing skin for the New Year. Skin care comes from the inside and outside. Remember the organic approach improves you emotionally and physically. Take a look at what you've done for your skin during the past year and think about improvements for the coming year. There is usually something more you can do. The key is staying healthy. Maybe you've been having too many snacks over the holidays. That's excusable to a point. It's now time to get back to your normal way of eating. That means consuming the natural foods that will also complement your natural skin care routine. It's good to know that many of the fresh foods you eat, particularly if they are organic foods, contain the ingredients that work in organic skin care as well for healthy skin and looks.
Feel Happy and Relaxed with Anti-Aging Resolutions of Your Choice
Think about reducing the stress in your life. The holidays have probably kept you busy and put off some of the things you wanted to do for your health and appearance. There are many ways to reduce stress, which are often up to the individual. Think of the things that make you feel happy and relaxed for
anti-aging resolutions
. That's what you should be doing during your off time. Stress can take a toll on your skin, even increasing lines and wrinkles over time. Don't get worried about the little things that just don't matter. Concentrate on the goals you want to achieve. Relax and take time to do simple stretching exercises when you feel tense. Enjoy some meditation during your free time or even take up some enjoyable relaxation exercises such as yoga or tai chi. Those things that seem important can usually take a back seat. There are certainly jobs or events that need to be done, but keep everything in check and remember your health plays an important role in your life and for your skin. Include those simple necessities in your life, such as getting plenty of sleep at night and drinking plenty of water or natural fluids throughout the day. These healthy practices are as important as your daily
skin care routine
. That routine includes regular cleansing of your skin as well as exfoliating regularly. Exfoliation helps to get rid of the dry skin and debris that build up to give you a dull appearance. Moisturize as much as possible.
Anti-Aging Resolutions Include the Right Skin Care Products
Think of your own
anti-aging resolutions
, but a good start is with the
Age Corrective Starter Set
to take care of all your needs for young-looking, glowing skin. The starter set includes products that cleanse your skin while moisturizing and revitalizing it to reverse aging skin. The combination features Monoi Age Corrective Exfoliating Cleanser, Bamboo Firming Fluid, Bamboo Age Corrective Masque, Coconut Age Corrective Moisturizer and Neroli Age Corrective Eye Serum. Taking care of your health through diet and exercise go a long way to avoid the unnecessary signs of age. Finishing this off with age corrective products from Eminence can complete your
anti-aging resolutions
.