Remarkable Health Benefits of Naseberry Body Lotion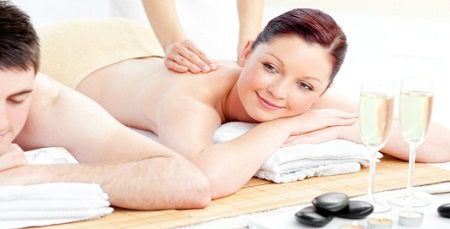 Long-lasting evergreen trees in Central America and the Caribbean produce fruit with valuable astringent properties in
Naseberry Body Lotion
. The natural fruit acids in naseberry ease and smooth rough skin. You get fresher looking skin from glycolic acid, one of the most effective natural cosmetic applications. Glycolic acid penetrates deep inside the layers of your skin for improved collagen production and elasticity in your skin. The unique naseberry fruit reduces the appearance of lines or wrinkles, combating damage from the sun or outside elements. Aside from exfoliating and firming the skin, naseberry skin lotion manages skin disorders from acne to psoriasis. The fruit also feels hydrating and comforting to your skin.
Naseberry Body Lotion Moisturizes and Supports Skin
The vitamins, minerals and nutrients in naseberry offer you a pleasant addition to your healthy beauty routine. The ingredients in
Eminence organic skin care
leave your skin softer in a natural way because all substances are naturally harvested and processed. You have no chemicals, preservatives or other synthetic additives to worry about. Replenish your skin and prevent or repair any damaged skin, no matter what your skin type! Natural oils also play a huge role in skin care because they easily absorb into your skin. Although people worry about oils clogging the pores, Eminence products are noncomedogenic to keep your pores clean and clear.
Naseberry Body Lotion
features calendula oil, which moisturizes, tones, tightens and supports the skin. Natural oils in body lotion not only repair dry skin, but also prevent irritation from dry skin. Applying organic lotion to your skin reduces the aging process because it keeps the skin's collagen process alive. Lotions improve your appearance and the skin on any area of your body. Whether you have normal, dry or oily skin, you might have certain areas that give you problems. Body lotions with natural ingredients return rough or dry areas of your skin to the smoothness and silkiness you desire anywhere on your body. And with
Eminence lotions
you get the fresh scent from natural fruits and oils. No artificial fragrances are needed with organic skin care!
Tropical Freshness from Naseberry Body Lotion
With
Naseberry Body Lotion
, you get the freshness from tropical evergreen trees and naturally hydrating comfort from the nutrient-rich naseberry to smooth and firm your skin. Along with calendula oil, carrot ingredients revitalize the skin while the Eminence Biocomplex formula boosts your skin with antioxidants, vitamins and natural acids to battle aging of the skin. Enjoy the application of lotion for your skin during the busy season by enhancing your skin naturally with the addition of
Naseberry Body Lotion
to your beauty supply.