Age Corrective Starter Set Adds to Beauty Routine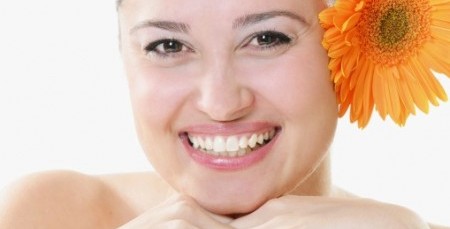 A combination of nourishing properties makes the
Age Corrective Starter Set
the ultimate beauty routine. The anti-aging collection reverses the causes of aging skin by working to boost healthy skin cells for renewal of your skin tissues. Two amazing Eminence formulas have combined action with natural ingredients in the products for an ageless look. Natural Retinol Alternative performs better than the retinol or vitamin A used in many skin care products. The natural alternative rejuvenates your skin to repair aging signs without the side effects of retinol, which may dry your skin or cause sensitivity to sun exposure. Swiss green apple stem cells maintain that youthful glow with long-lasting effects. The stem cells come from traditional apple trees in Switzerland that researchers discovered also work in skin care products. They stimulate your body's own stem cells to keep your skin younger looking over time with firm and tightened skin.
Radiant Complexion from Age Corrective Starter Set
The five products in the collection hydrate and nourish your skin with botanical ingredients.
The variety of items gives you an excellent beauty routine to help deep clean your skin's pores, remove impurities from the skin and regenerate your healthy skin cells to soften lines while preventing wrinkles for a radiant complexion and vibrant glow. The items in the
Age Corrective Starter Set
feature the Bamboo Age Corrective Masque, Monoi Age Corrective Exfoliating Cleanser, Bamboo Firming Fluid, Neroli Age Corrective Eye Serum and the Coconut Age Corrective Moisturizer. The products work for normal skin, mature skin, combination skin and even dry skin. Apply to your face and neck for that youthful appearance. Like all of the
Eminence products
, the collection has 100-percent natural ingredients and remains free of parabens and other chemicals. The organic substances work to balance your own skin cells in a completely natural manner. All of the products protect your skin from free radical damage, which can age your skin. Ingredients include antioxidants from natural fruit and plant sources, lactic acid, essential oils to keep your skin well hydrated without excess oils, shea butter, vitamin E, sunflower oil, vitamin C and alpha hydroxy acids to keep your skin free from impurities. Watch those fine lines and wrinkles disappear magically right before your eyes! Your whole appearance becomes enhanced with the moisturizer, face serum, firming fluid, cleanser, eye serum and masque. You get a natural feeling and look from coconut, monoi, bamboo and neroli. The cleansing, revitalization and moisturizing provide powerful ingredients for a continued ageless appearance!
Age Corrective Starter Set the Latest Anti-Aging Remedy
The
Age Corrective Starter Set
is the latest anti-aging remedy from Eminence, the world's premier organic skin care manufacturer. For more than 50 years, Eminence has been providing customers with truly organic ingredients that keep them younger looking and livelier. Satisfied Eminence customers are already praising the results from the products in the collection. Why not join the party and spread the word yourself after benefiting from the set! Add the collection to your regular beauty routine and discover how your skin and appearance become rejuvenated from the variety available to you through the
Age Corrective Starter Set
.