Acai Berry Among Gifts of Nature from Eminence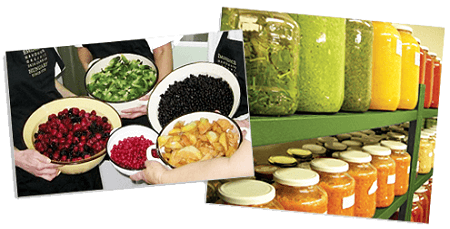 The gift of nature from
acai berry
provides you with wonderful anti-aging properties. Acai contains a high amount of antioxidants. This is great to fight the damage your skin faces over the years. Antioxidants in organic skin care help slow the aging process in your skin. But the natural substances in
Eminence products
also reverse the damage that has been done. Watch wrinkles and lines disappear within days or weeks. You'll also see a youthful glow return to your skin because of the firmness that antioxidants help restore to your appearance. Other natural ingredients in organic skin care products also help firm your skin by increasing the collagen levels in your skin tissue. The vitamins and nutrients in these skin care items get rid of aging signs while also enhancing the appearance of your skin. You get age-preventive action as well as beauty in just one product.
Benefits Inside and Outside from Acai Berry Health
Skin care works perfectly when used with body care. That includes a healthy diet. Eating lots of fruits and vegetables with your meals and keeping your diet as organic as possible actually helps improve your beauty.
Benefit from working inside and outside to beautify your skin. Another benefit from
acai berry
is that it also works wonderfully in the diet. The exotic berry has been used in juices, drinks and foods to improve nutrition. The berry also contains omega fatty acids to keep your cholesterol levels under control. Keeping your heart in great shape also helps to improve your skin. Your whole body benefits from a healthy diet. Concentrate on lean meats if your choose those for your diet and low-fat foods that help your heart, mind and body. A healthy diet even improves your mood. When you feel better, it shows on your face! Get that sparkle with skin care from within and outside. The
Firm Skin Acai Booster
provides you with antioxidants and firming ingredients to fight aging. The natural hyaluronic acid from marshmallow plant helps the acai ingredients for strong, ageless skin. The booster works particularly well for mature skin, but it also provides wonders for people of all skin types. No matter what age you are, get a jump on fighting the skin damage that can prematurely age your skin. The organic ingredients in the serum make lines and wrinkles disappear shortly after use.
Acai Berry Helps with a Youthful, Glowing Appearance
Watch a youthful, glowing look develop from
acai berry
with the smoothness and plumpness that help reduce lines, wrinkles and other imperfections. Firm Skin Acai Booster is part of the
Firm Skin Starter Set
to treat and reverse aging skin. The collection also includes Firm Skin Acai Cleanser, Firm Skin Acai Moisturizer, and Firm Skin Acai Masque. Customers rave about how friends and neighbors compliment them on their glowing skin after using the products. "This has never happened to me with other products," says one reviewer who received glowing reviews on her appearance from friends. Other customers are happy to continue using the products on a daily basis as a permanent addition to their beauty supply.
Acai berry
will bring you the appearance you and others notice instantly!