What Are The Benefits Of Exfoliation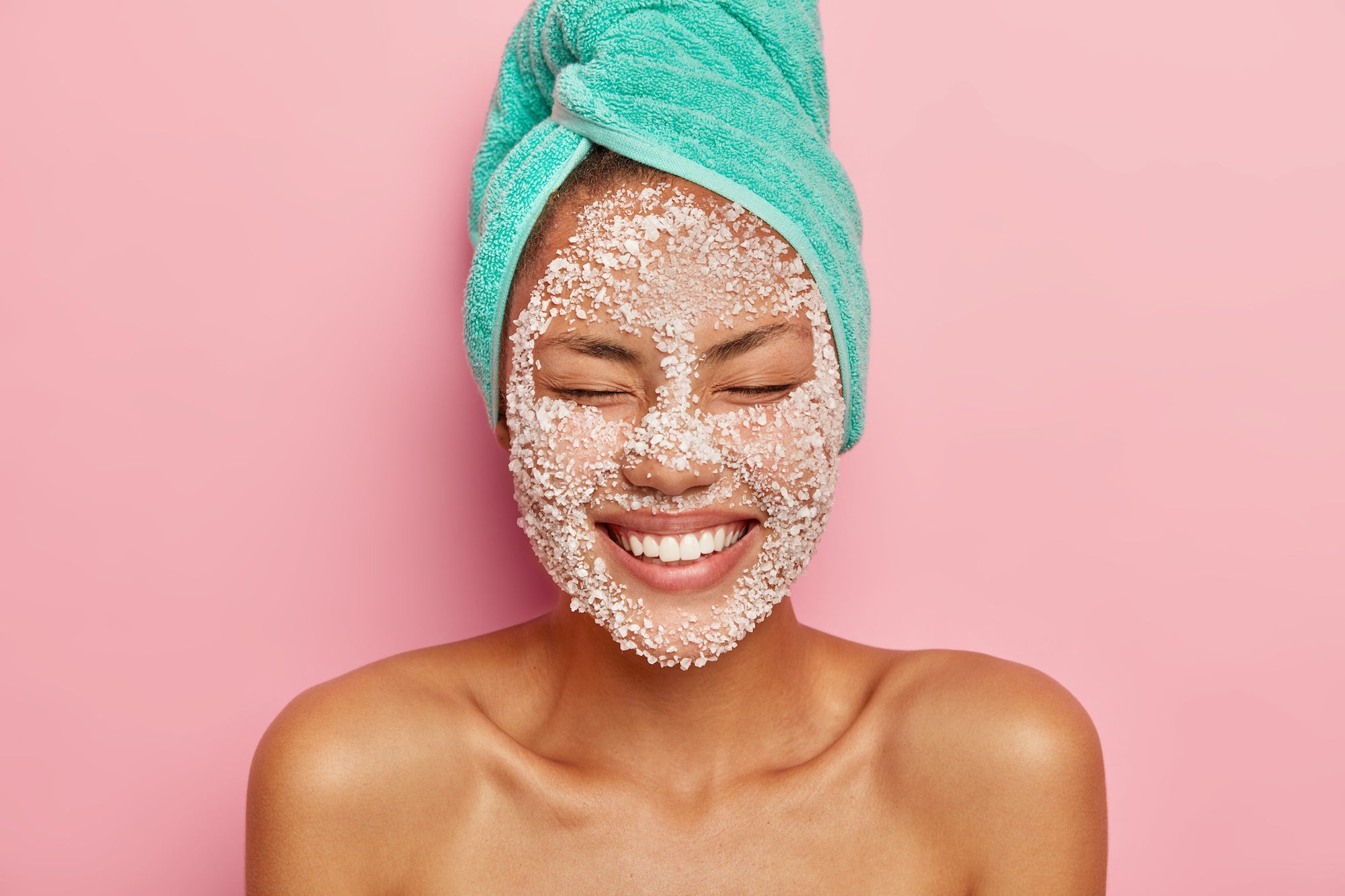 Sloughing the dead skin off my face has got to be the best part of my skincare routine. There is just something about the way your skin feels after exfoliation. Whether I am using a physical or chemical exfoliator (we'll get to the difference in just a moment), my skin is refreshed and revitalized. Exfoliating after wearing a lot of makeup from your night out or just when it's only been a few days since grabbing your exfoliator feels like your pressing reset on your skin. Keep reading with me to learn more about the benefits of exfoliation.
Key Benefits Of Exfoliating
Exfoliation brings a beautiful rosy flush complexion back to your skin. The process helps to bring blood flow closer to the surface of your skin by stimulating it.

Unclogged pores allow your skincare products to absorb into the skin. Exfoliation will remove dead skin cells, allowing your products to deliver the best results.
Smooths The Skin Tone And Texture
There is nothing like that feeling of defeat after applying makeup on top of patchy dry skin. We know how that feels, and that's why we are here to tell you to start scrubbing! After exfoliation, the skin is smoothed, and the uneven tones in your skin are toned and balanced, revealing the soft baby skin you have always longed to achieve.
We can't forget the beautiful, radiant glow that exfoliating promotes. Exfoliating regularly will boost your confidence and make you so proud to have achieved gorgeous skin.
Types of Exfoliants
When it comes to exfoliating, you have two options, physical exfoliation, which consists of granules that manually remove the dead skin cells. You have chemical exfoliation, which uses enzymes or acids to remove the dead skin cells.

When choosing an exfoliator, whether it be chemical or physical, overdoing it can strip away your skin's protective barrier.

Physical Exfoliator
Physical exfoliators work to combat dull surface cells by sloughing the top layers of the skin. Physical exfoliators can include crystals, micro-fine granules, and natural beads. If you prefer a physical exfoliant, the best product for you depends much upon your skin's thickness and sensitivity.

We recommend the Eminence Stone Crop Oxygenating Fizzofoliant for all skin types. The Fizzofoliant is a power-to-foam exfoliant. With its light fizzing action, revitalizes your skin with a gentle formula that invigorates the skin and removes impurities to reveal a beautiful, brighter-looking complexion.

Chemical Exfoliator
Taking the chemical exfoliation route looks a bit different. Instead of physically sloughing the dead cells away, chemical exfoliants dissolve the intercellular glue that holds dead skin cells together. Chemical exfoliators penetrate deeper into the skin and can be an excellent option for skin with deep congestion, more resistive, or can't tolerate physically scrubbing their face.

The Eminence Arctic Berry Peel & Peptide Illuminating System is an innovative three-step peel and peptide system. The 3 step system awakens the skin's natural inner beauty using an exquisite blend of arctic berries, lingonberry seed oil, and hibiscus seed extract.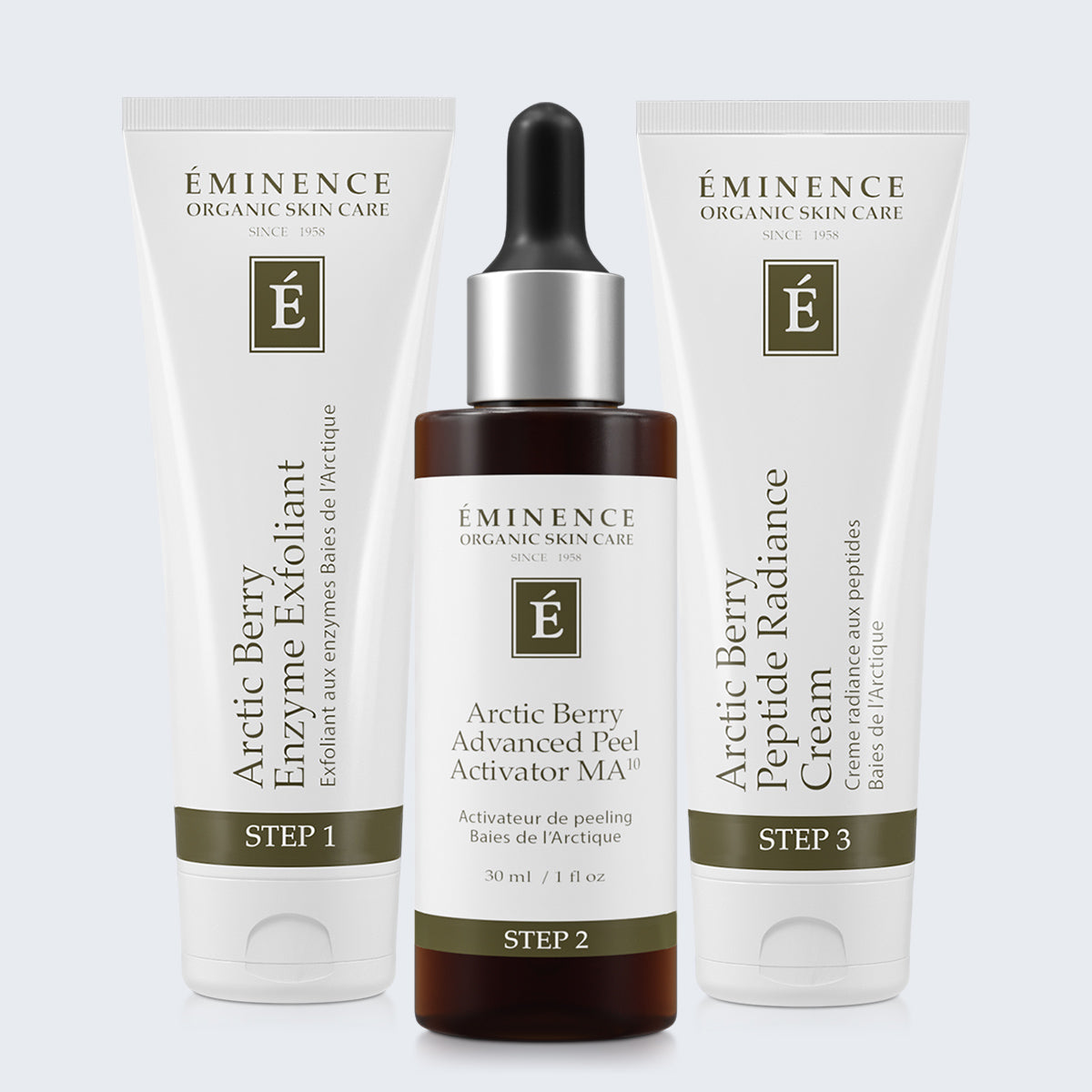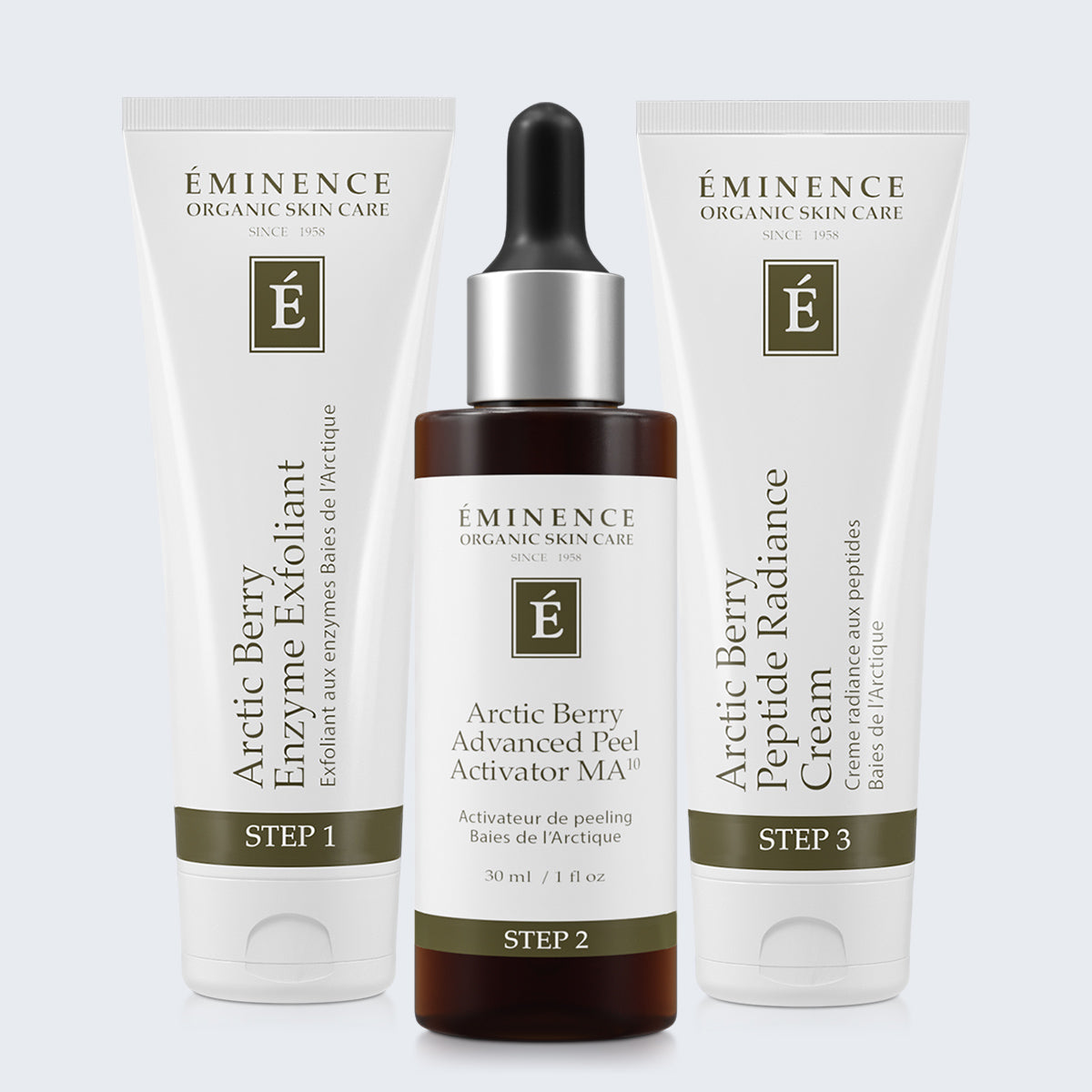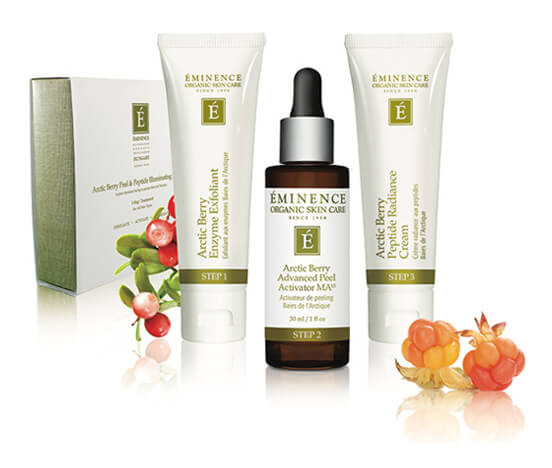 A chemical exfoliator to start looking for will contain an ingredient called alpha-hydroxy acids like those in the Mangosteen Daily Resurfacing Cleanser. AHAs are obtained from natural substances and are ideal for exfoliating dry skin. This ingredient works to remove what holds dead skin cells together, renewing the skin's top layer. However, AHAs, because they're water-soluble, can't penetrate very deep into pores. Unlike BHAs.
On the other end of the spectrum, BHAs (beta hydroxy acids) are oil-soluble molecules. BHAs are known to reach deeper into your pores for a more thorough exfoliation. BHAs also have anti-inflammatory and antibacterial properties. This type of chemical exfoliator is recommended with those with acne-prone, oily skin. If blackheads are a concern, stick to BHAs. The Eminence Yam & Pumpkin Enzyme Peel 5% contains willow bark extract (a BHA) to gently dissolve the dead cells that have settled on the skin's surface.

Yes, we know the term chemical sounds scary. However, the word chemical is to describe the effectiveness of the ingredients in the product.

With that being said, we know that if you are trying to achieve and maintain healthy, glowing, youthful skin, make sure you are incorporating exfoliation into your skincare routine regularly. Comment and let us know what type of exfoliator you are using below or on our IG @EMstoreskincare.