Things You Didn't Know Are Affecting Your Skin: Weather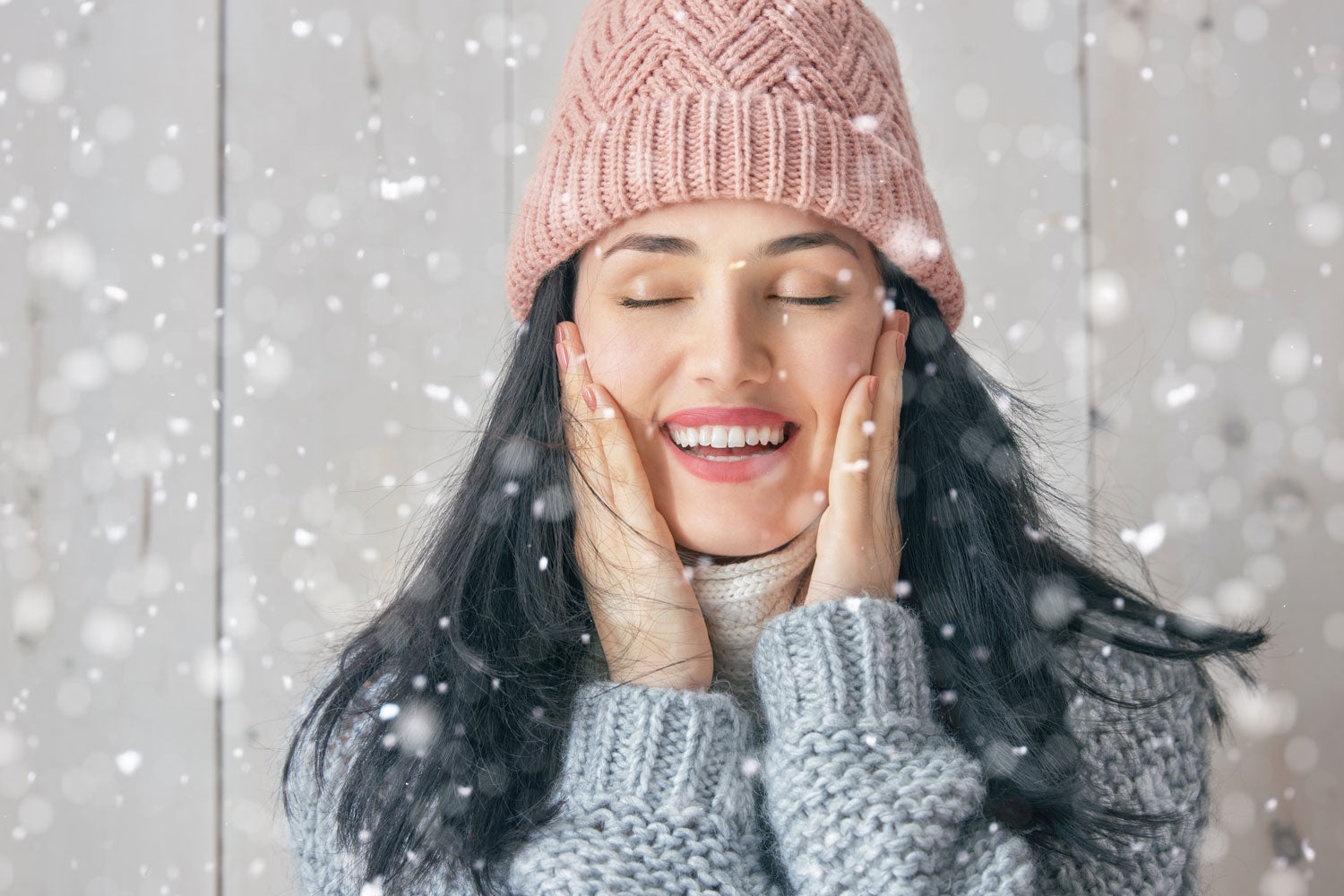 With the return of Winter, there comes a lot of changes. The clock changes, the leaves change (in most places), and you may notice your skin will start to change. Your skin may appear a bit more dry than usual, or if you have acne-prone skin, the blemishes may appear more inflamed than usual. Dermatologists have noticed these symptoms become more apparent during the transition of seasons. Read on to find out how to keep your skin in shape.
Why is my skin changing with the weather? What happens to your skin in the fall? It recognizes climate changes and reacts accordingly. The air becomes drier as the weather gets cooler, generally leading to dry skin because of little humidity. While this can be inconvenient for some people, there are ways you can maintain moisture without causing breakouts or irritation during the colder seasons.
The colder the weather usually, the drier the skin. Your skin's ability to fight against aging becomes increasingly difficult because it affects the skin's elasticity and health. Why does this happen? The crisp air begins to dry out your pores, causing your skin to become more susceptible to irritation. Adding more moisture to your skincare routine during the fall/winter season will help soothe and heal any damage caused by climate change.
As the temperature rises and becomes more humid, you may notice a more greasy and heavy feeling on the skin. The change from normal to oily skin can leave you prone to developing breakouts. Oily skin happens when oil gets trapped on the surface of the skin.

Oily skin isn't the only concern we have during the summer season. Sun exposure can cause uneven skin tone and can also lead to skin cancer. Ensuring you know your skin's changes will help when choosing the right products for your skin.
How can you help your skin during seasonal transitions?
During the winter season, minimizing the amount of time you are in the shower is essential. We know how good warm water hitting your skin after walking the dog in the cold sounds, but keep in mind water does not moisturize your skin. What happens after your shower is that water evaporates off your skin quickly, which can leave your skin feeling dry. Dry skin can cause premature signs of aging skin, including wrinkles and fine lines. The best way to keep those unwanted side effects at bay is to moisturize immediately after a shower while the skin is still slightly damp.

Recommendations for body: Stone Crop Body Lotion
Recommendations for face: Apricot Whip Moisturizer
Change your skincare routine

Different climates call for a change in your skincare products. You may find that the lightweight moisturizer you are using in the summer is just not hydrating enough in the winter. Exposing your skin to harsh elements such as intense sun, whipping winds, and frigid temperatures can cause unwanted skin changes. Know your skin and spot the signs of change so that you can update your routine accordingly.

Recommendation for the summer: Eminence Mangosteen Gel Moisturizer
Recommendations for winter: Eminence Stone Crop Whip Moisturizer

Whether it's hot and sunny or cold and gloomy, your skin is exposed to the sun's harmful UV rays. Using an SPF during the day all-year-round is essential to protect your skin. While there are less direct UV rays in the winter, there is a significant reflection of these rays, which can still quickly cause sunburn. Even when you don't feel the burn, being exposed to the sun's rays can sometimes lead to skin cancer and the break down of your skin's surface, causing fine lines and wrinkles. So whether you are on the beach or in the snow, SPF is your skin's hero.

Recommendations: Eminence Tropical Vanilla Day Cream SPF 40


Pay attention to the state of your skin and switch up your routine as the seasons change. If you're noticing persistent concerns, visit your dermatologist to determine a plan of action together.