Introducing the Kombucha Microbiome Collection From Eminence
Eminence Organics is releasing its newest innovation in holistic skincare, the Kombucha Microbiome Skin Rebalancing Collection, now available on EMstore.com. This unique collection is ideal for all skin types and is formulated with fermented prebiotics, probiotics, postbiotics, kombucha, and antioxidants that nourish the skin's natural barrier to repair compromised skin and maintain a healthy microbiome. The Kombucha Microbiome Collection includes a cleanser, essence, serum, and mask for a complete routine.
What are Probiotics?
Probiotics may have a variety of effects on the body and different probiotics may act in different ways, but they are most commonly known for their ability to help the body maintain a healthy community of bacteria. In doing so, they boost the body's immune response which can help with everything from gastrointestinal issues, to dental issues, allergies, illnesses, and acne. While they're most often taken as supplements or ingested from probiotic-rich foods, probiotics also work when applied topically. Probiotics are especially beneficial in skincare for fighting acne and relieving forms of contact dermatitis such as eczema, psoriasis, and general inflammation and irritation. In fact, many forms of contact dermatitis are triggered by allergic reactions which probiotics have been shown to protect against through their ability to stabilize the body's microbiome and boost the immune system against outside stressors. Probiotics can also keep breakouts at bay by promoting a healthy microbiome full of good bacteria to balance out the bad bacteria that lead to acne.
Prebiotics, Probiotics, and Kombucha Ferment - Skincare Ingredients That Focus on the Microbiome
All skin types can benefit from probiotics like Kombucha and antioxidants like white tea ginger, and jasmine that help restore dry, dull, and aging skin. Unlike actives such as AHAs, BHAs, and retinoids, probiotics and antioxidants such as these in the Kombucha Microbiome Collection work to illuminate the skin and reverse skin concerns without irritation and dryness, and sensitivity to the sun that harsher skincare ingredients have.
Kombucha Collection from Eminence: Everything you need for a complete skincare routine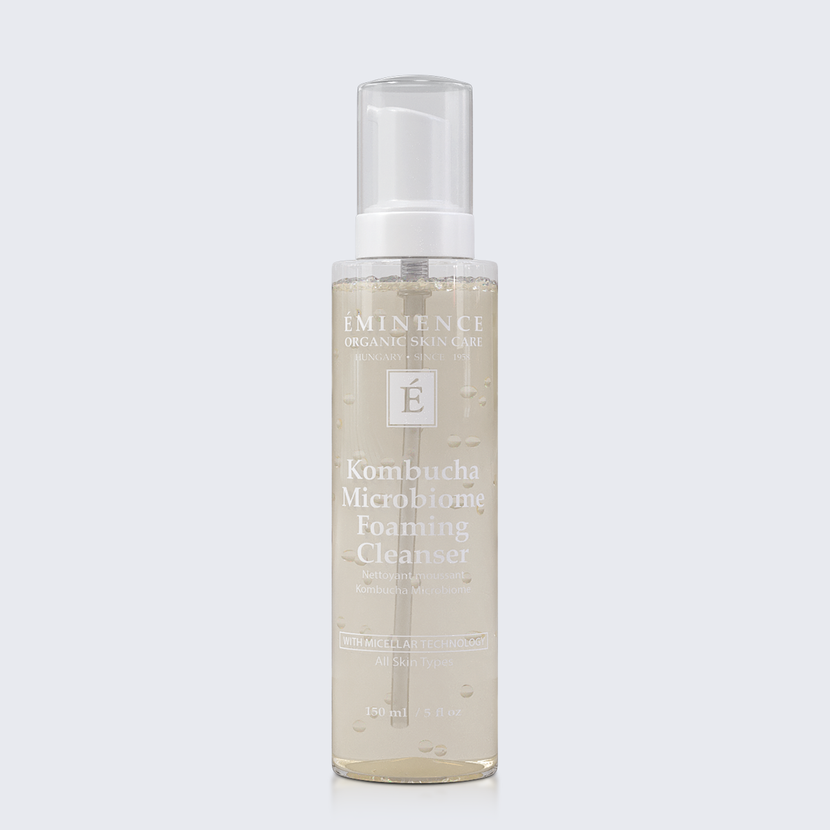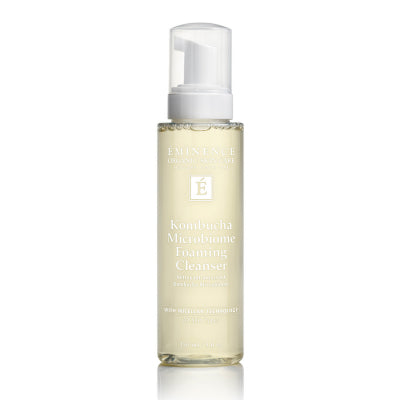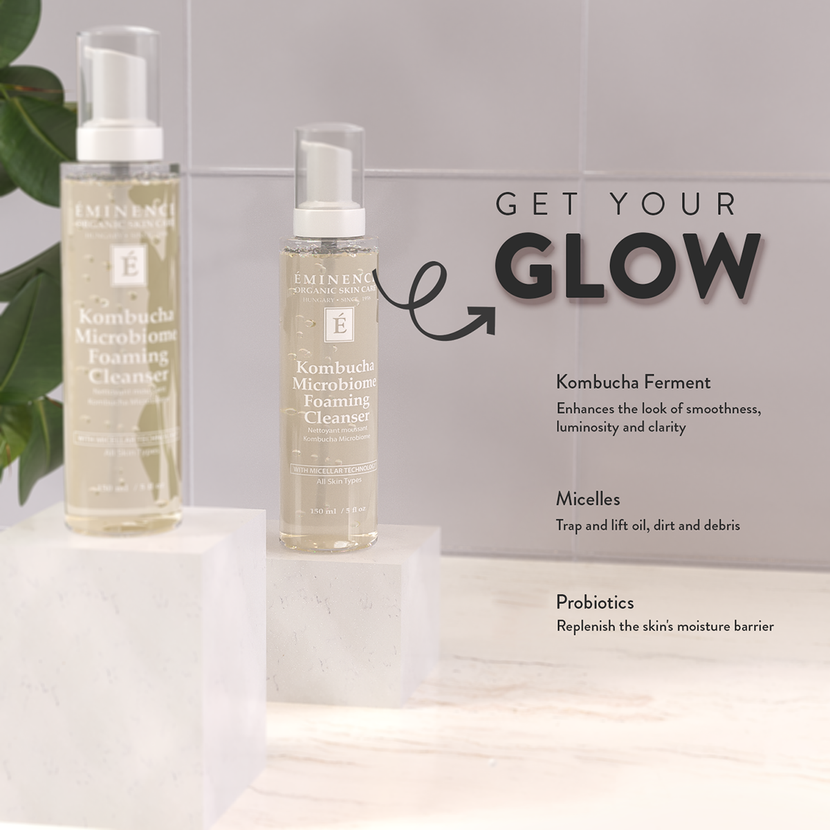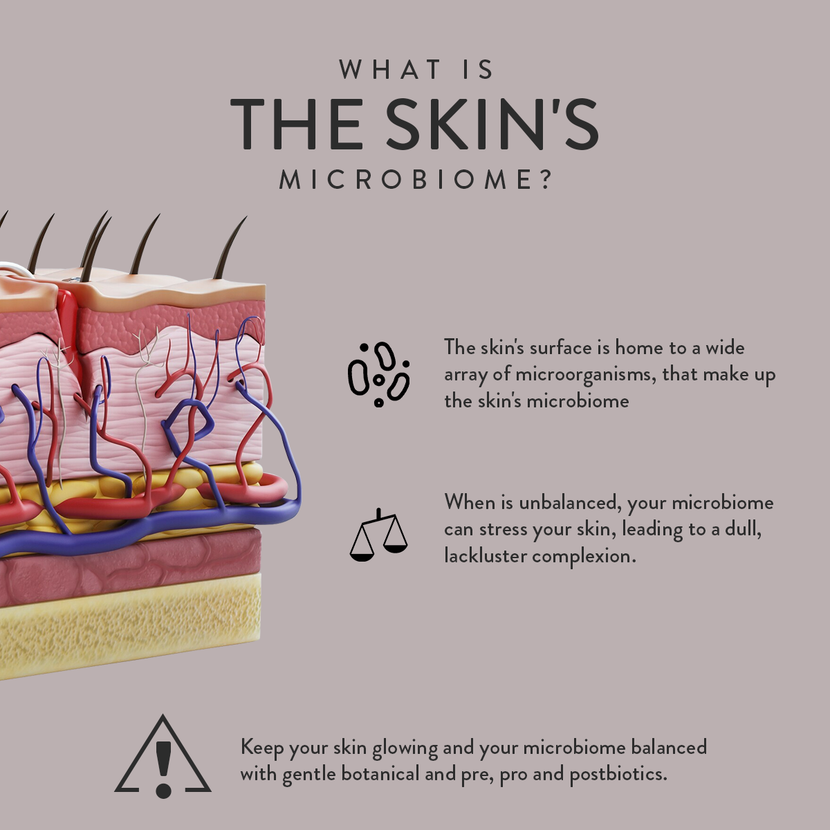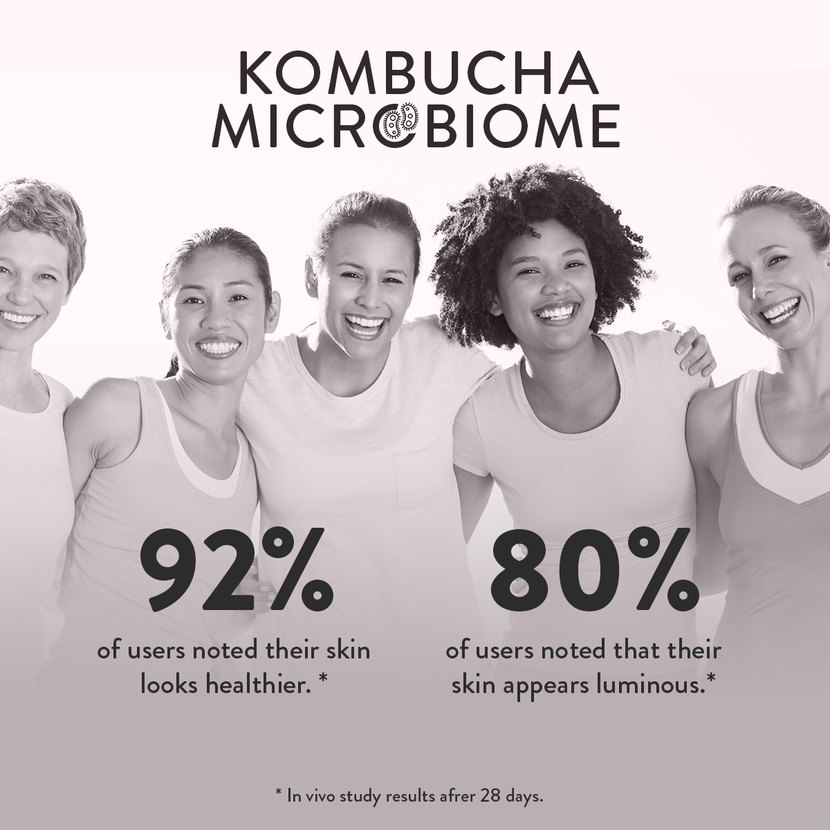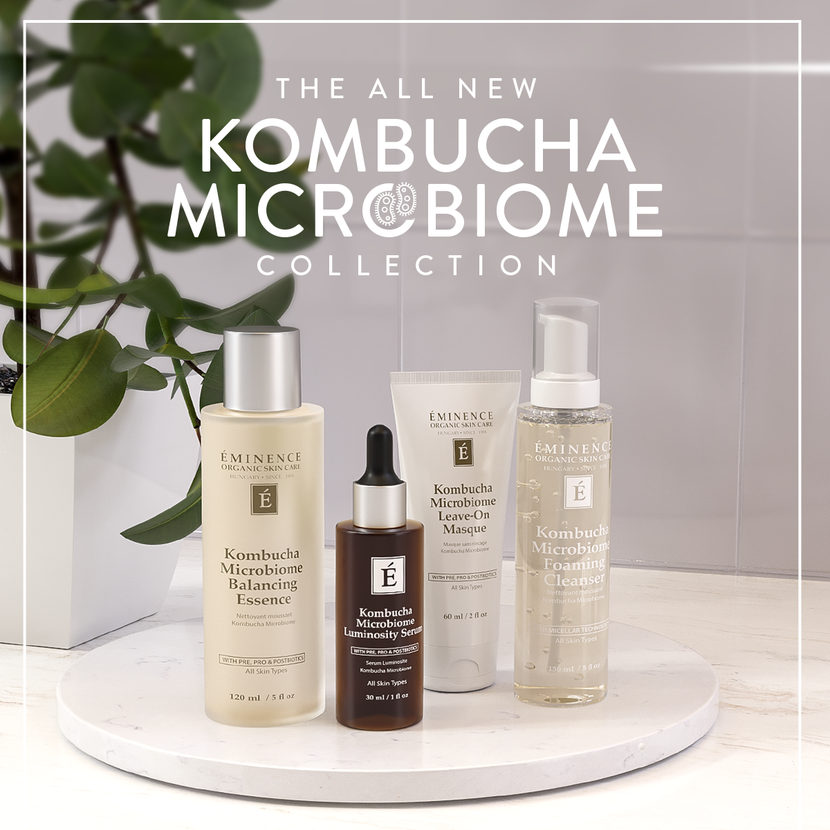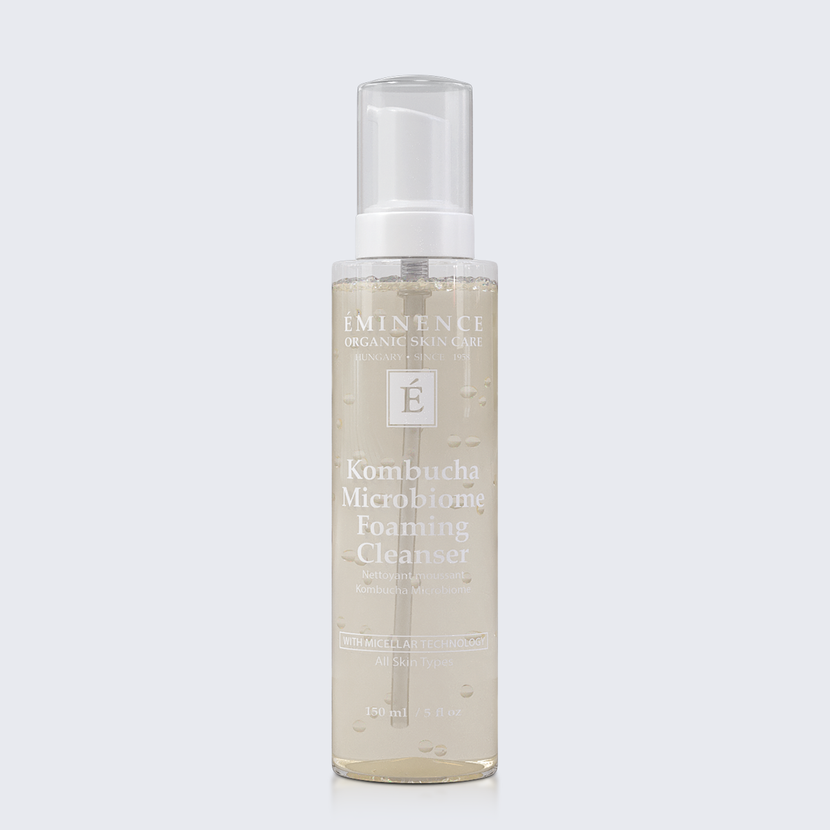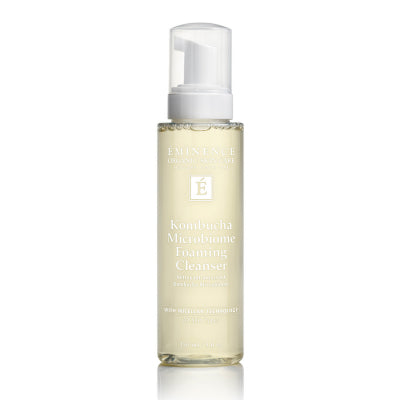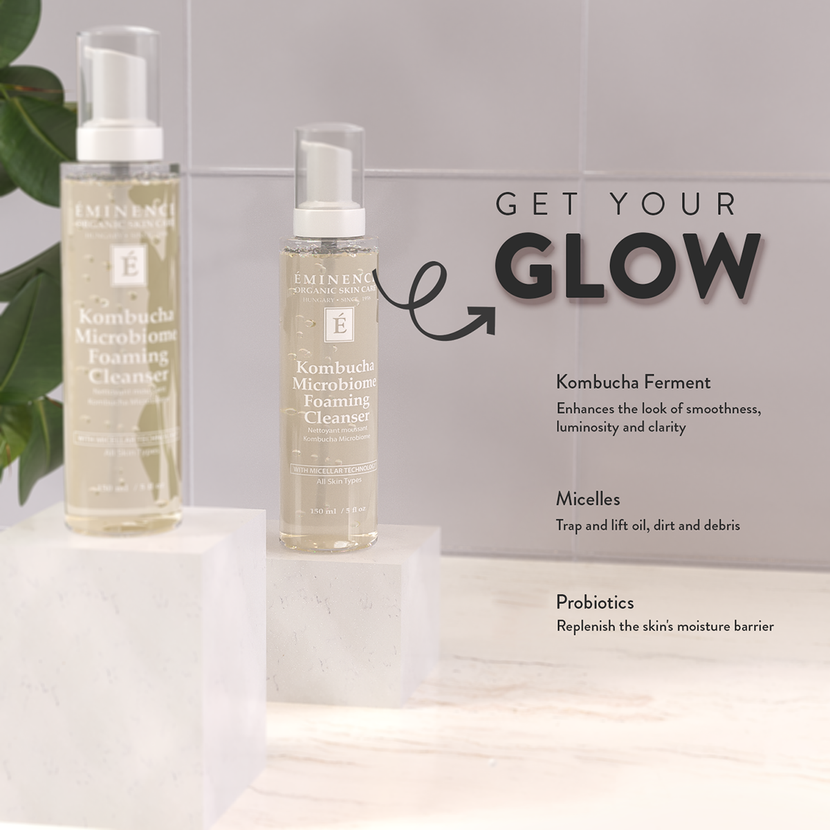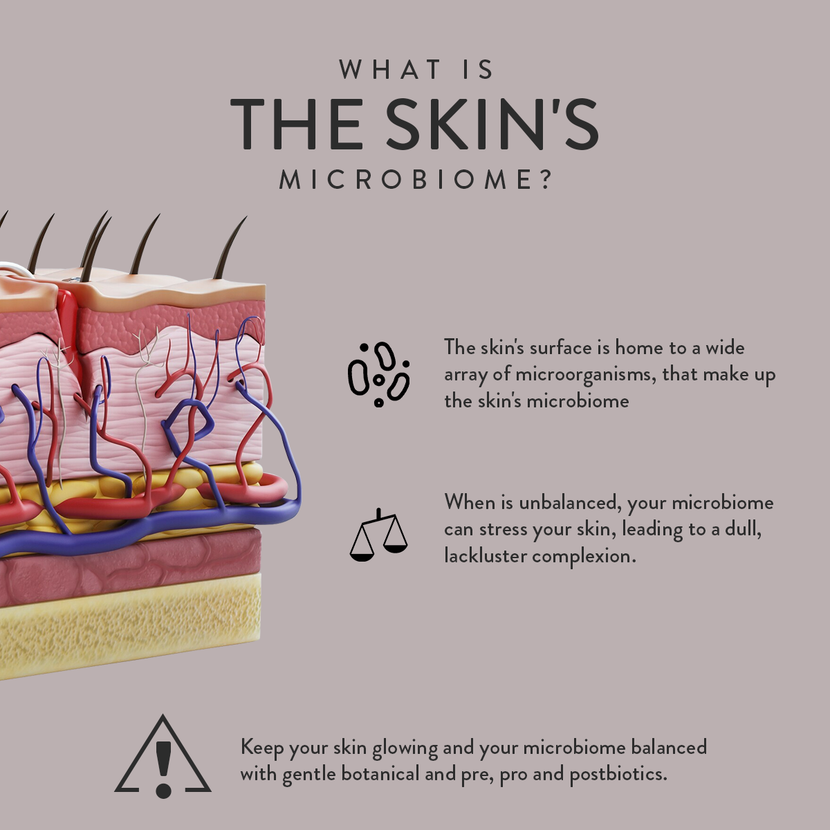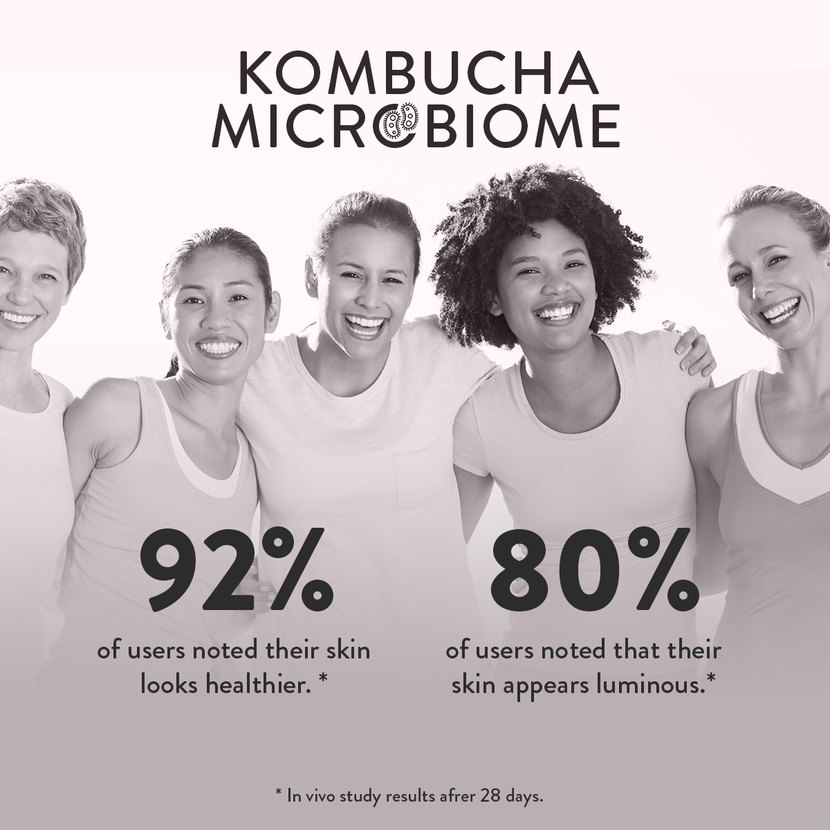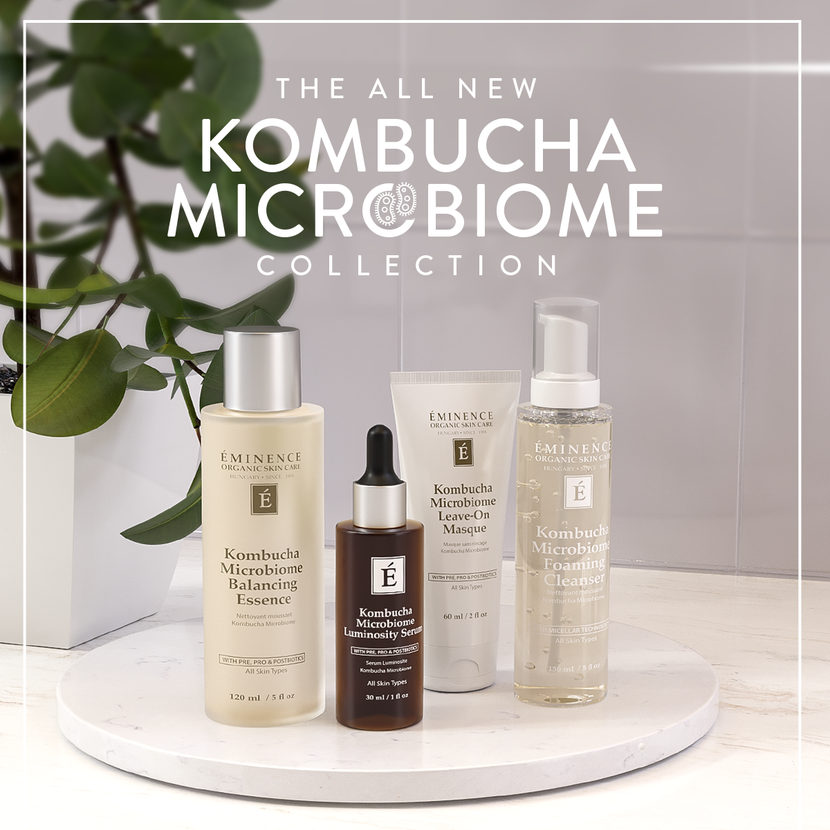 Eminence Organics Kombucha Microbiome Foaming Cleanser
This lightweight liquid-to-foam cleanser is ideal for all skin types, especially those with sensitive skin that's prone to irritation, and preps the skin for toners, essences, serums, and moisturizers. Formulated with prebiotics, probiotics, and postbiotics, it gently cleanses the skin with the power of micellar technology without stripping the skin barrier.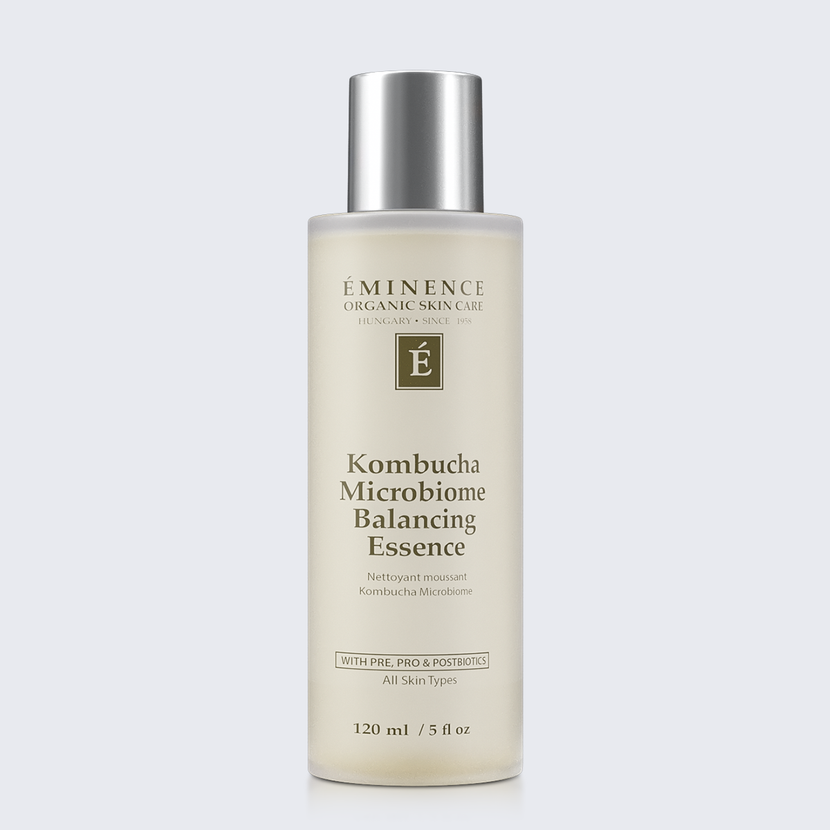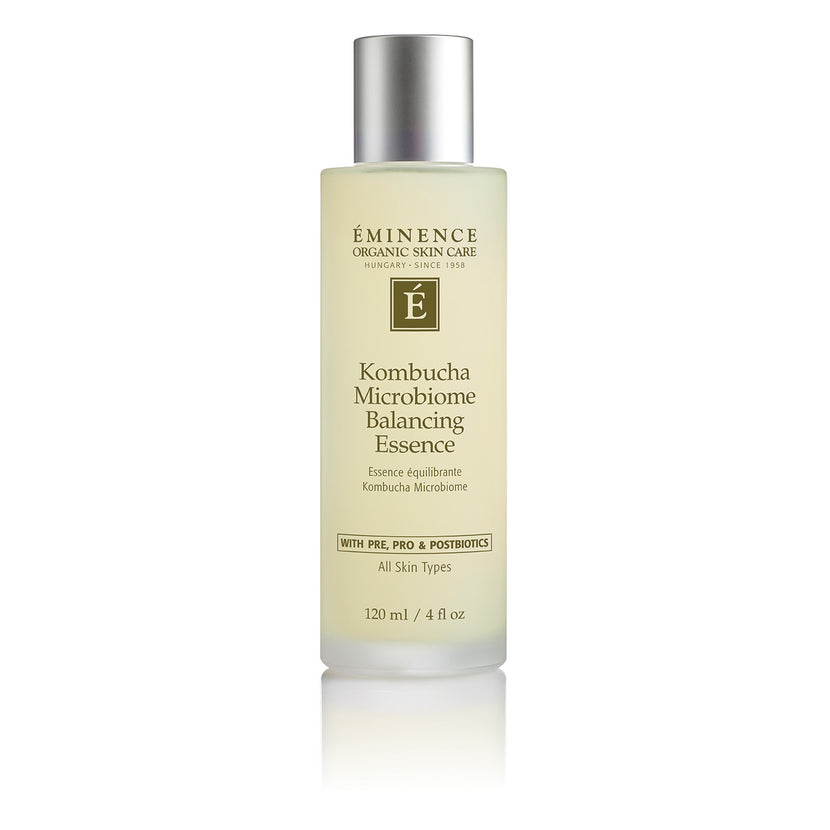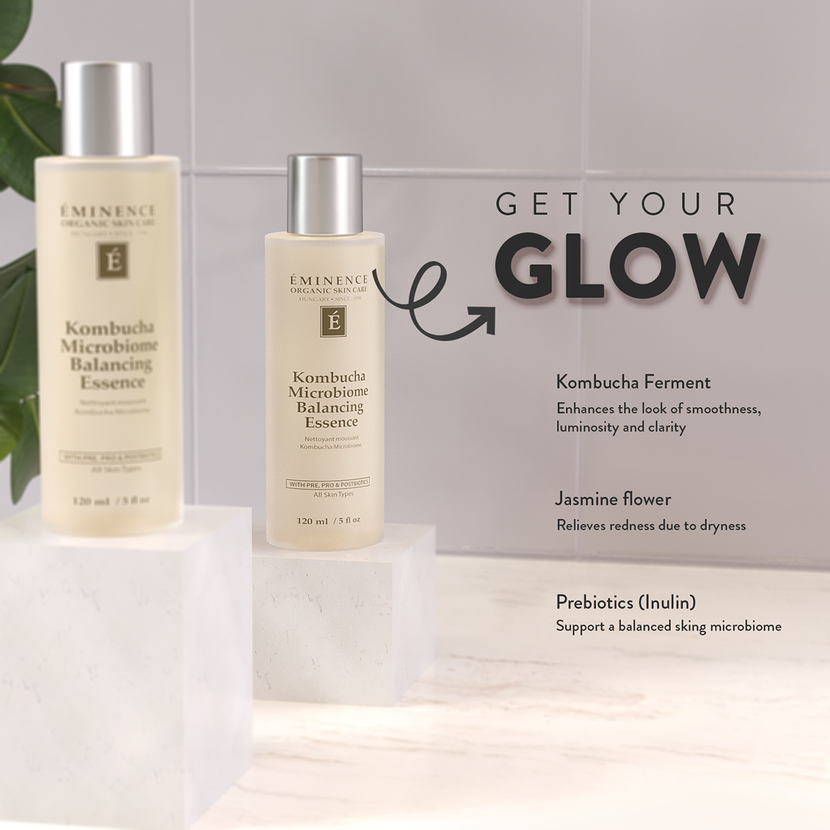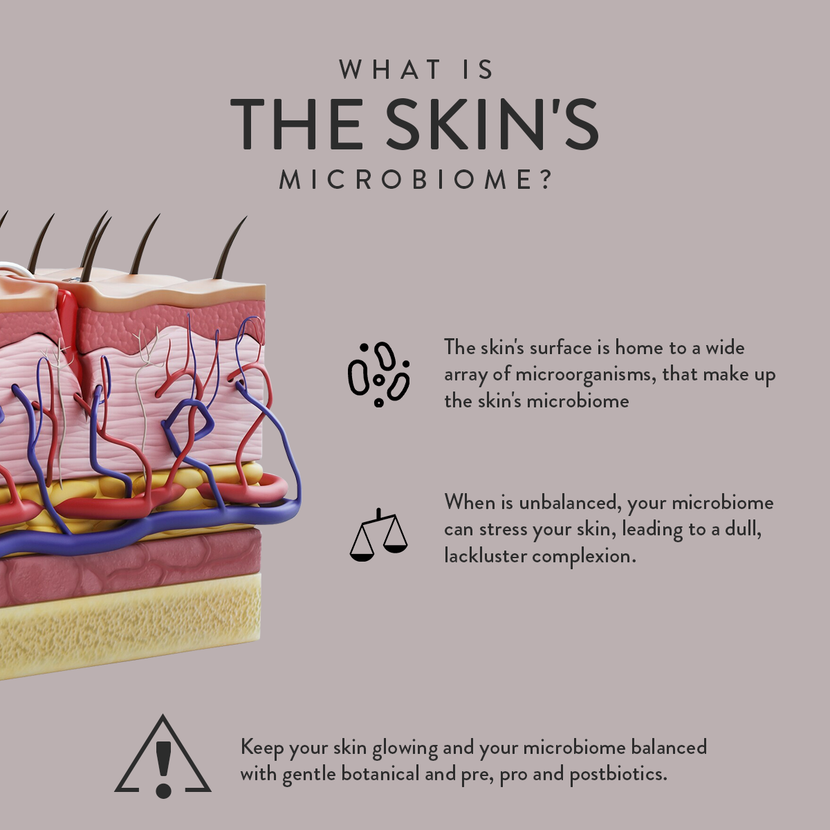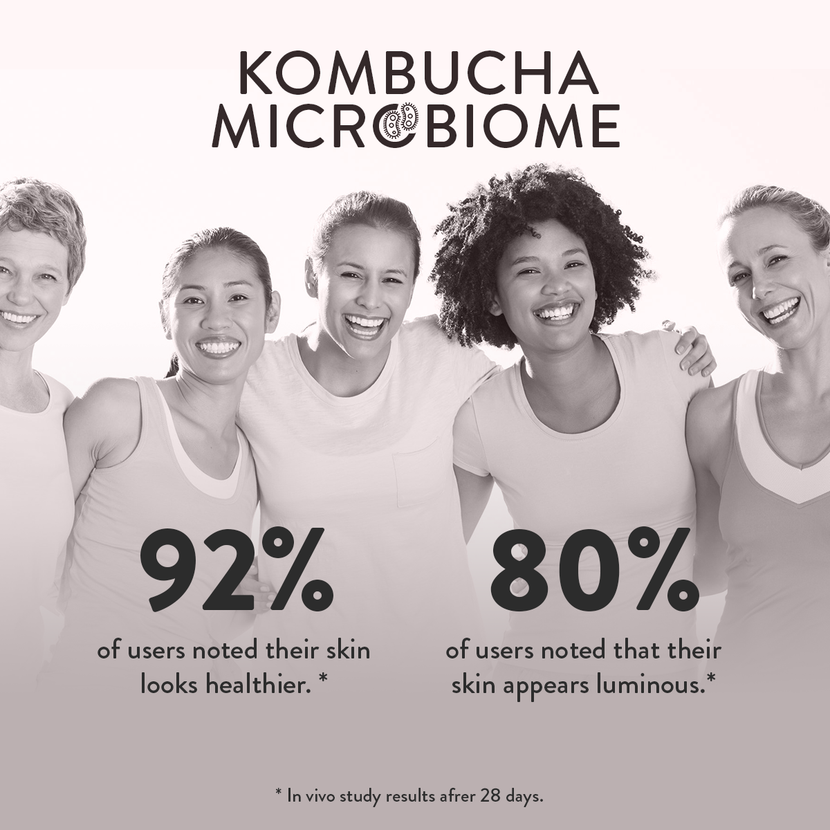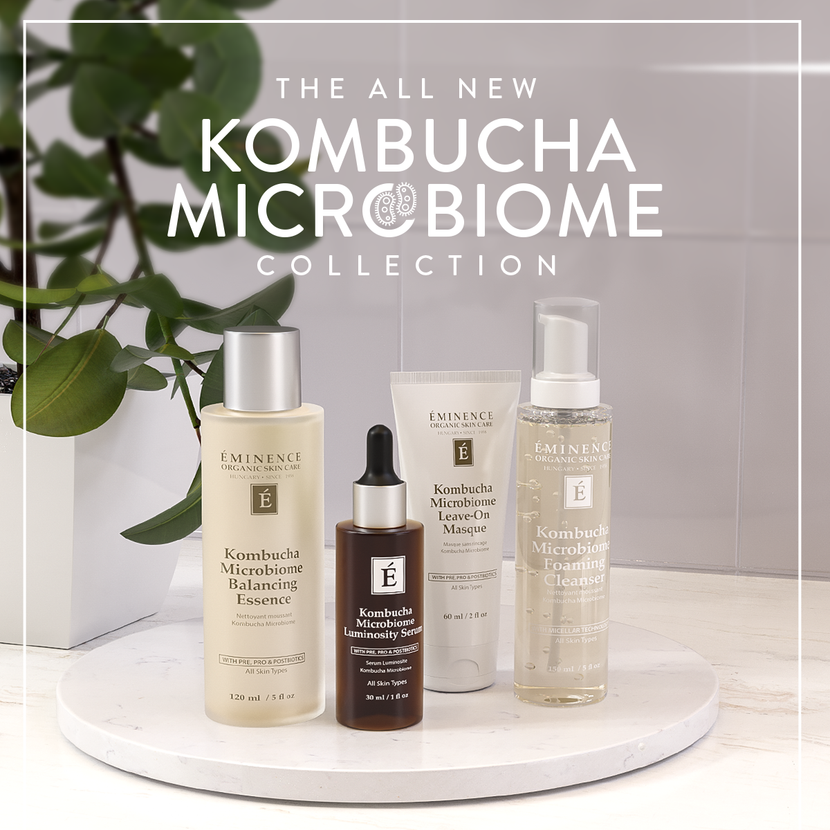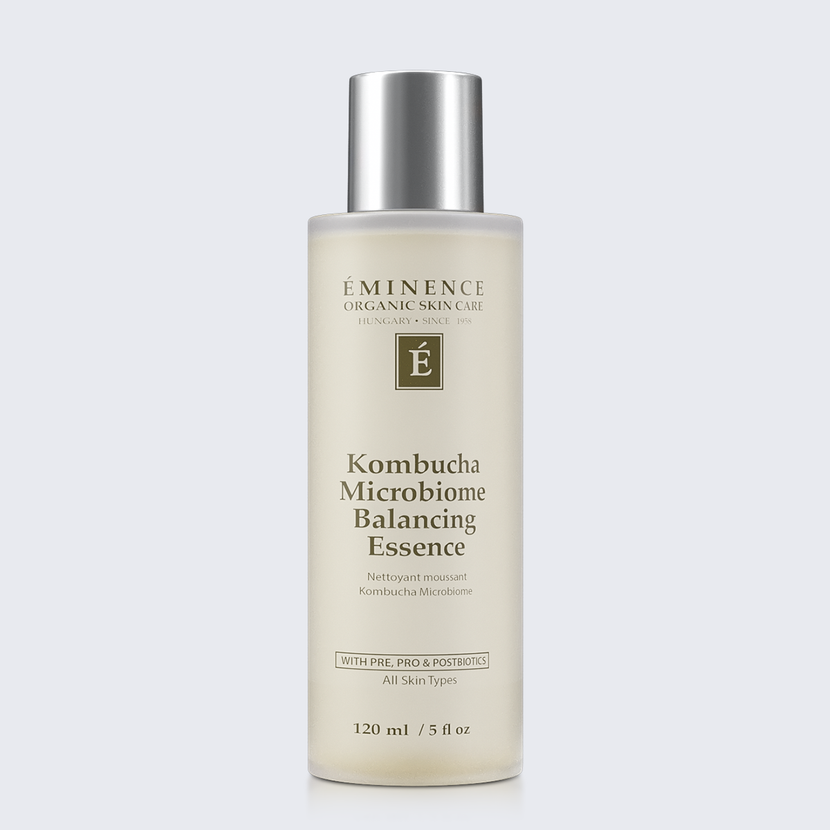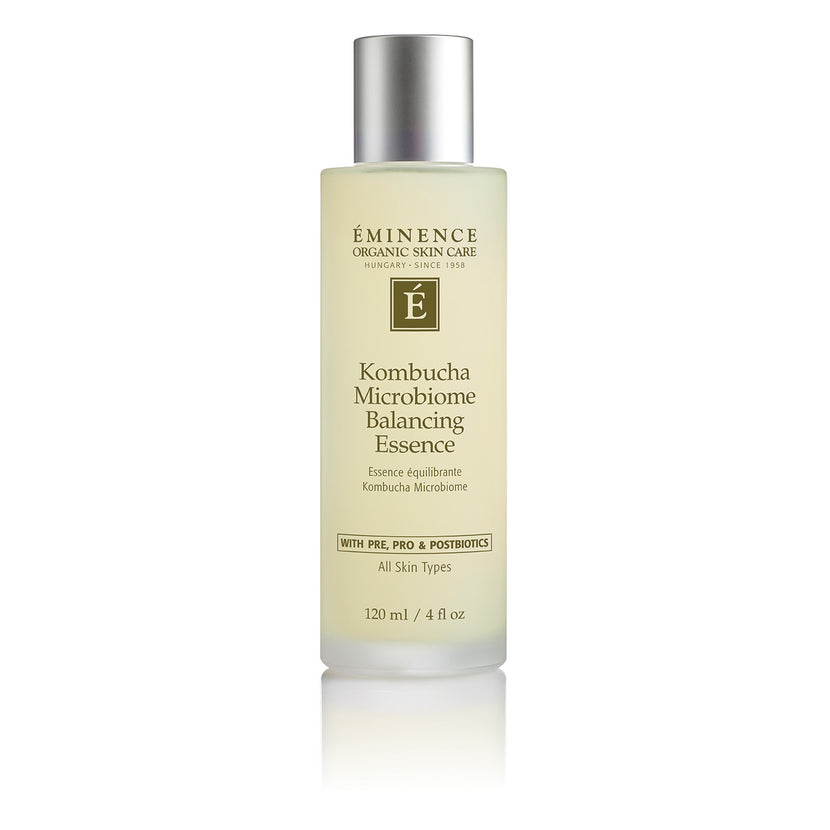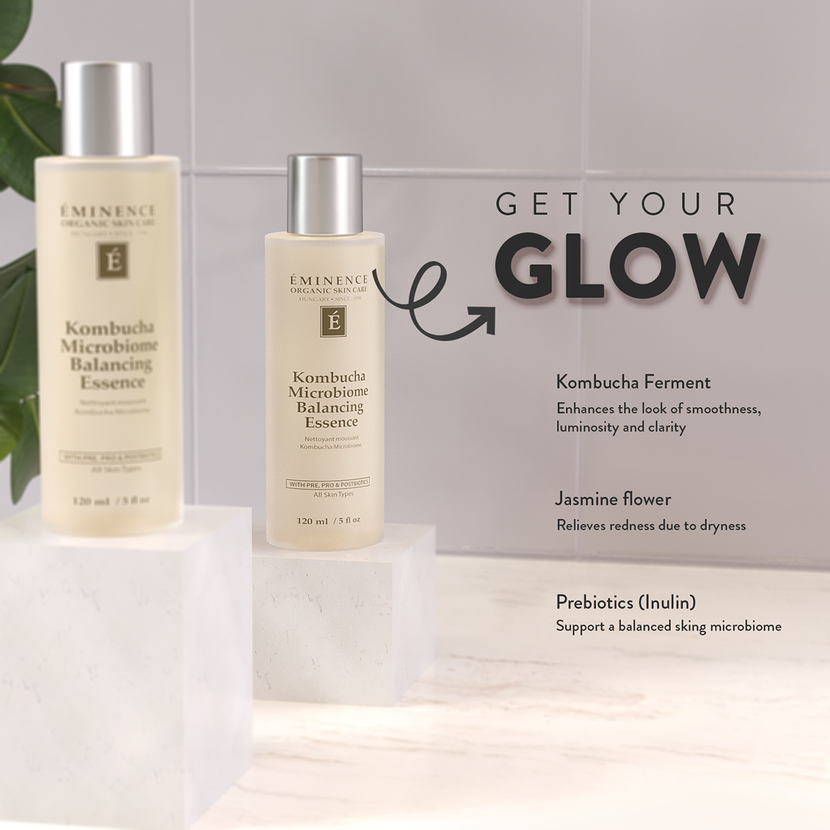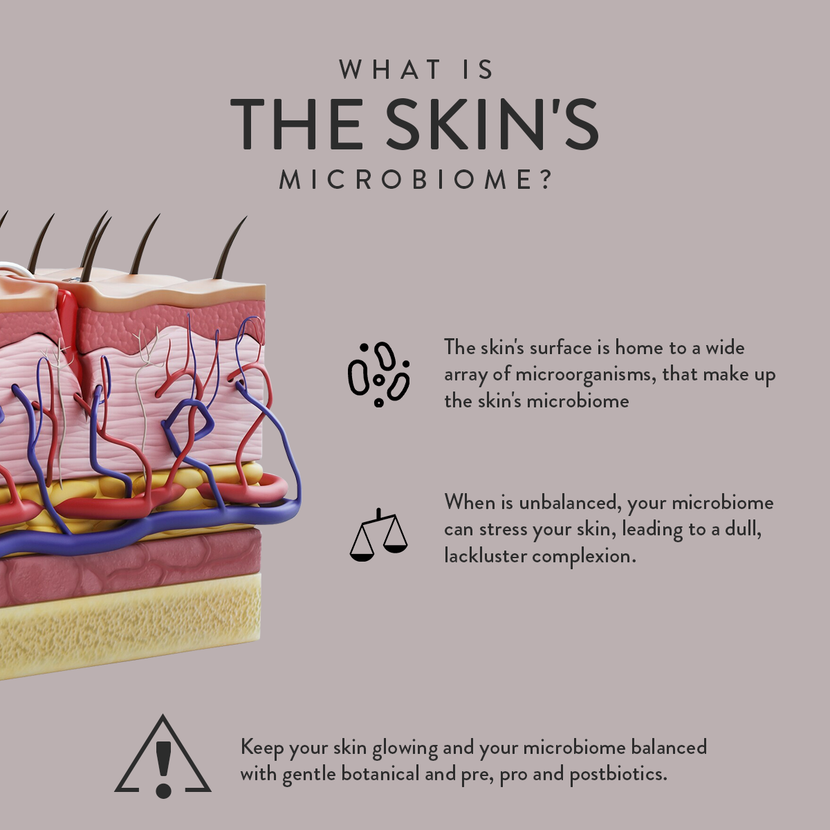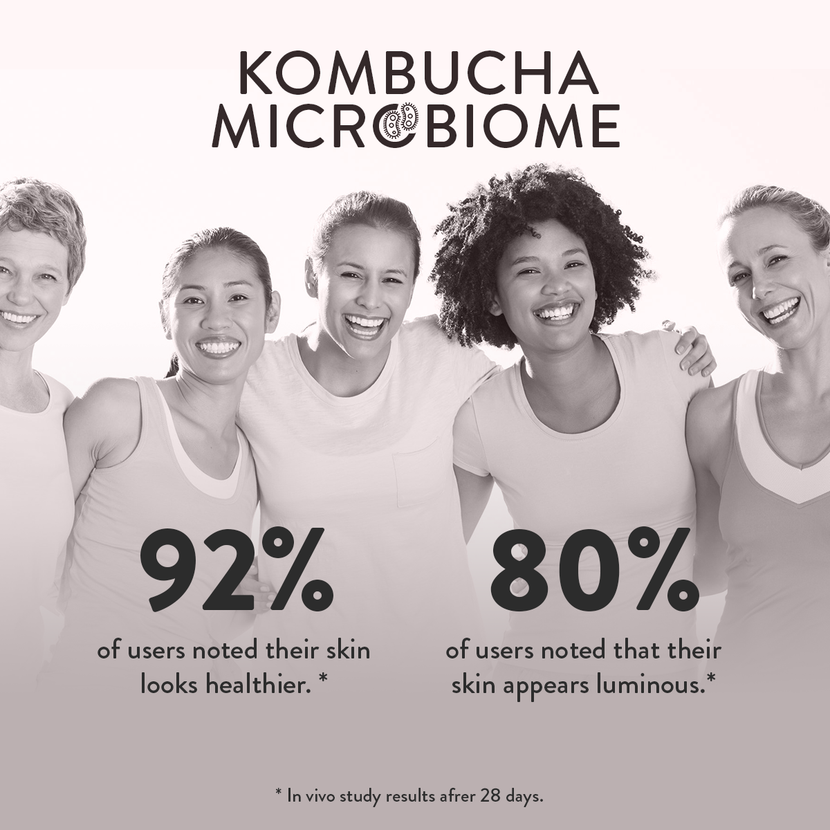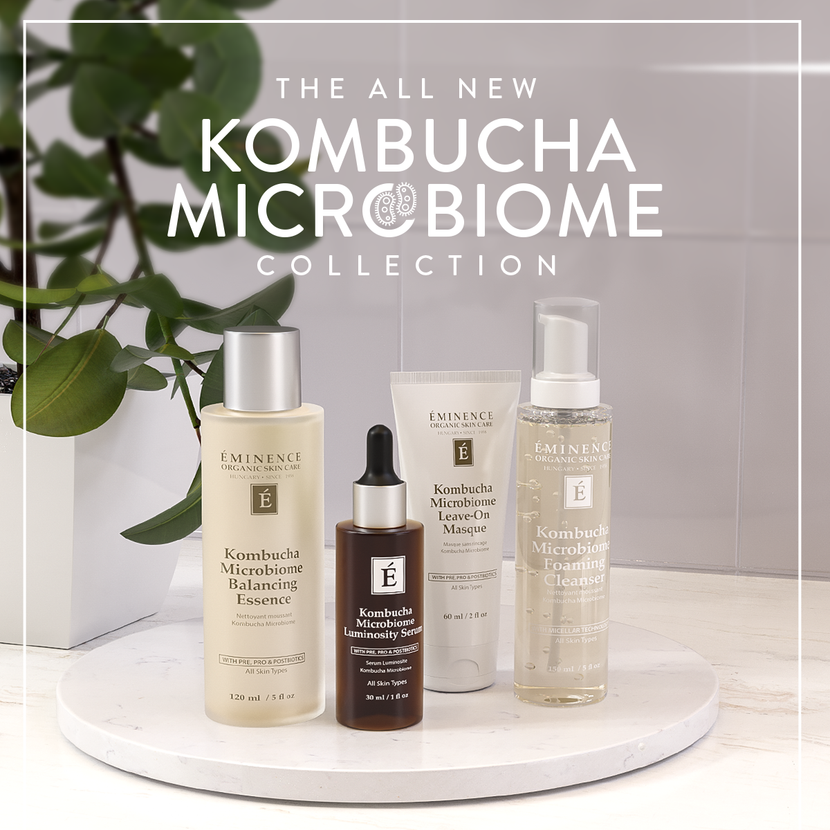 Eminence Organics Kombucha Microbiome Balancing Essence
A silky, moisturizing essence Featuring White tea and jasmine flower to hydrate and plump dry, dull skin for a healthier complexion. This hydrating toner rebalances the skin after cleansing and restores the skin to its natural pH to further prepare the skin to receive other ingredients.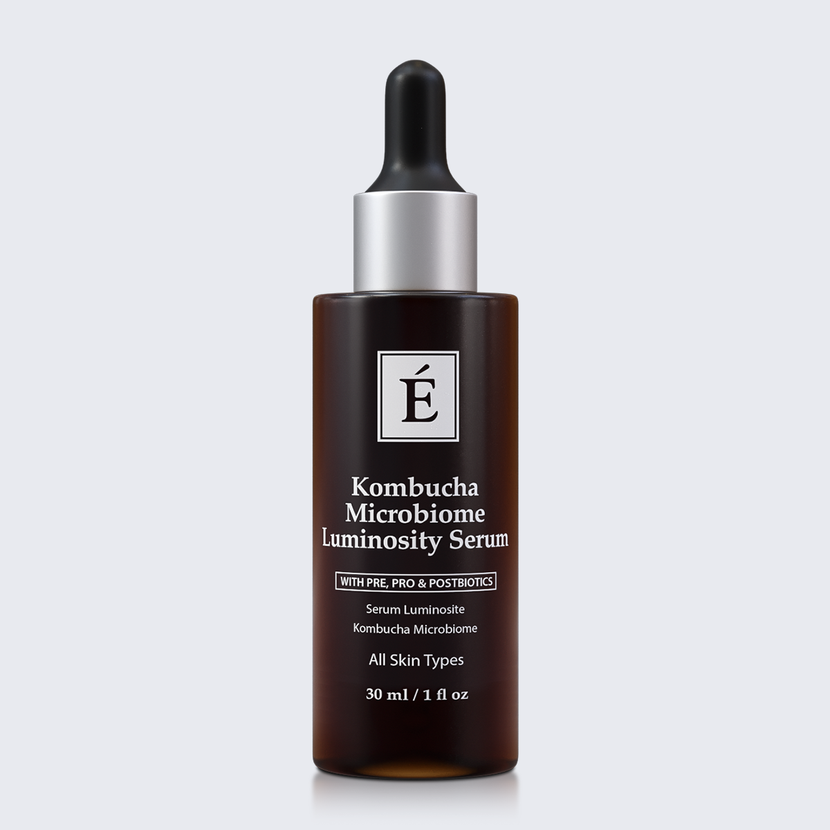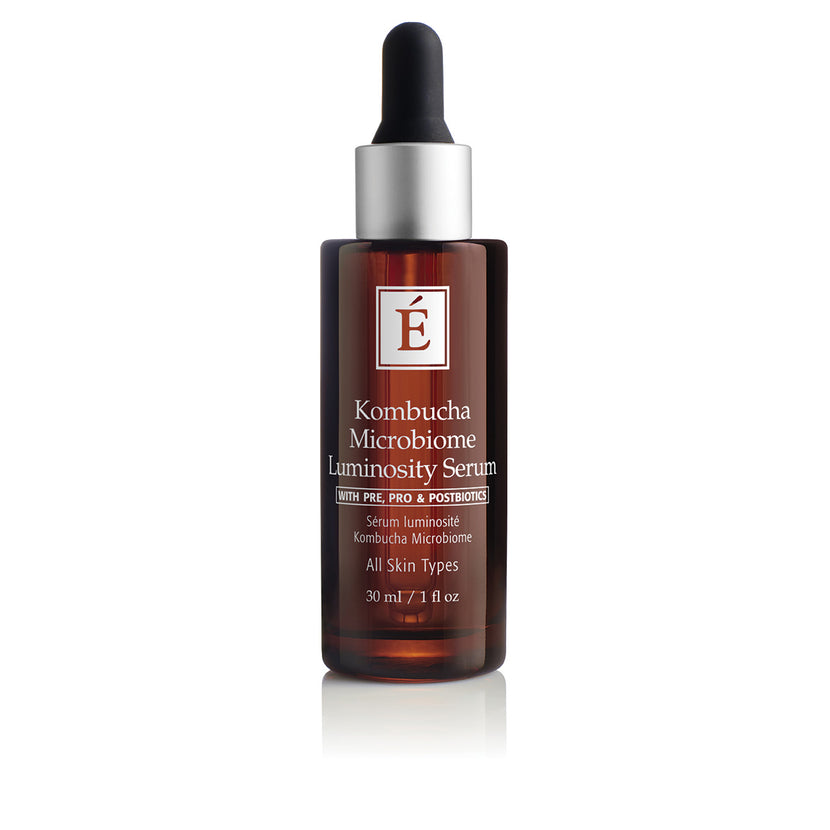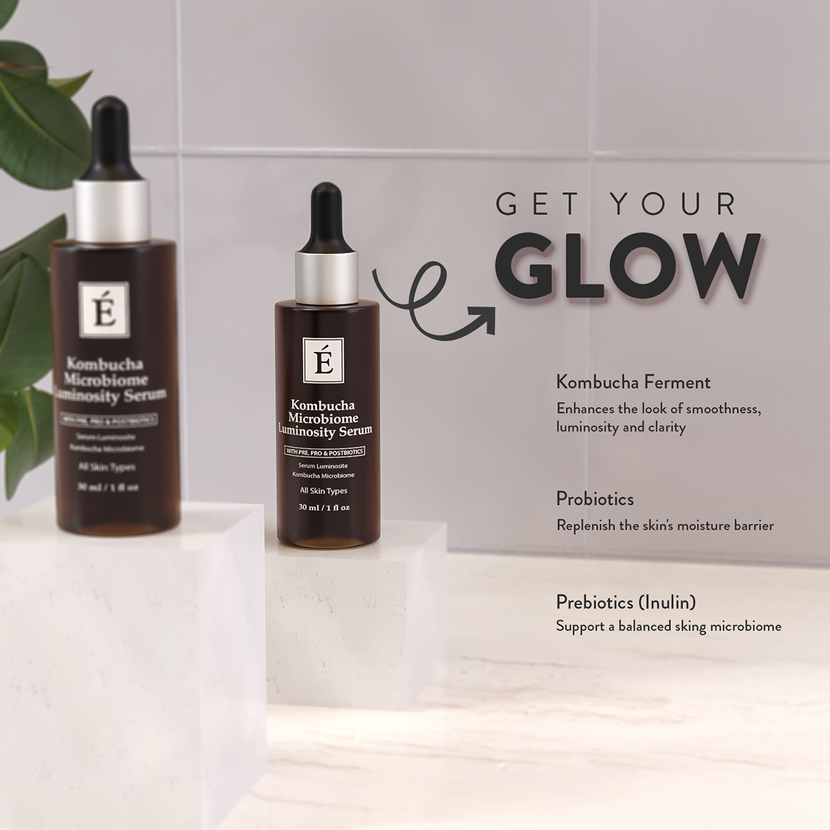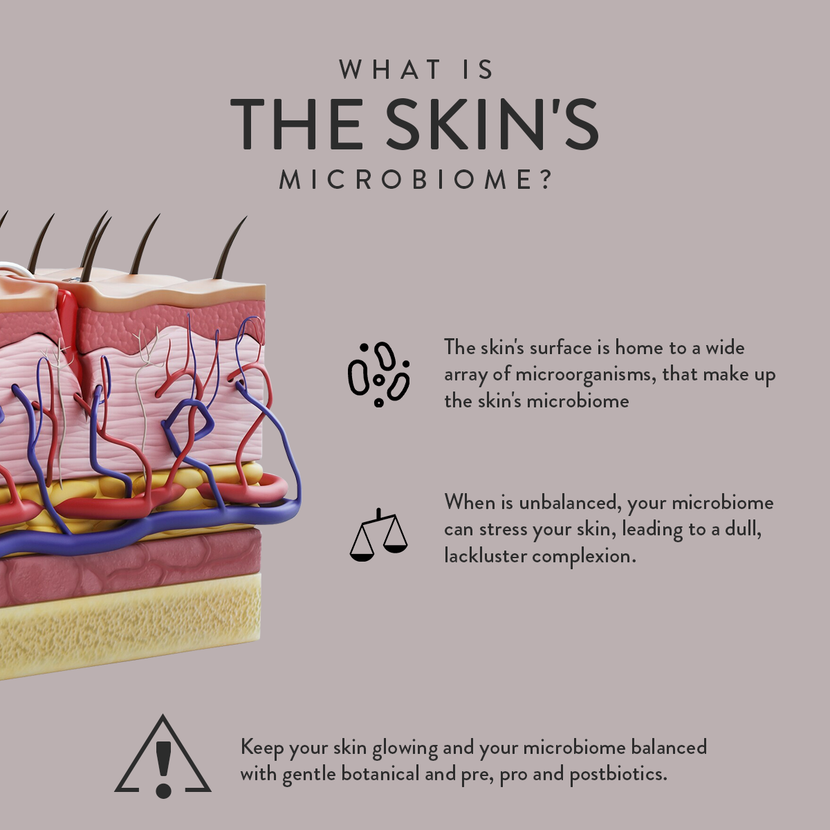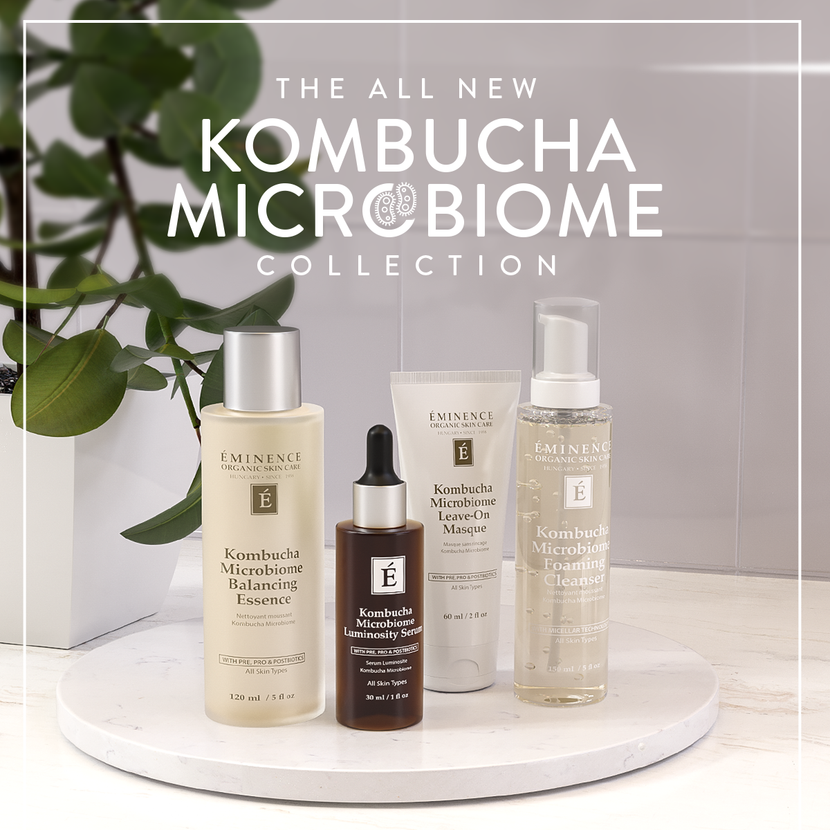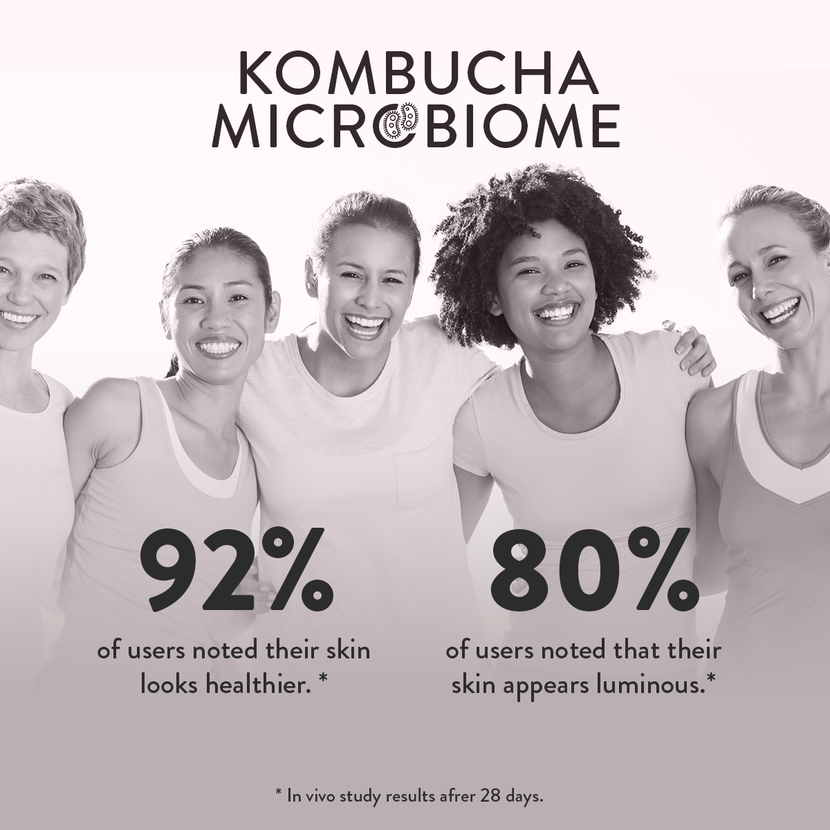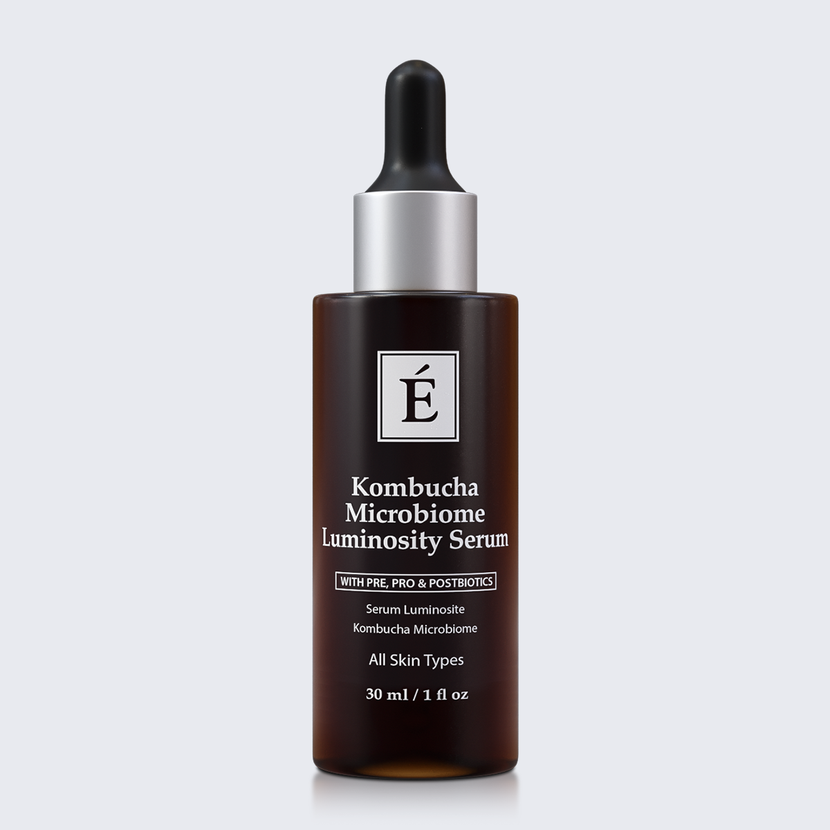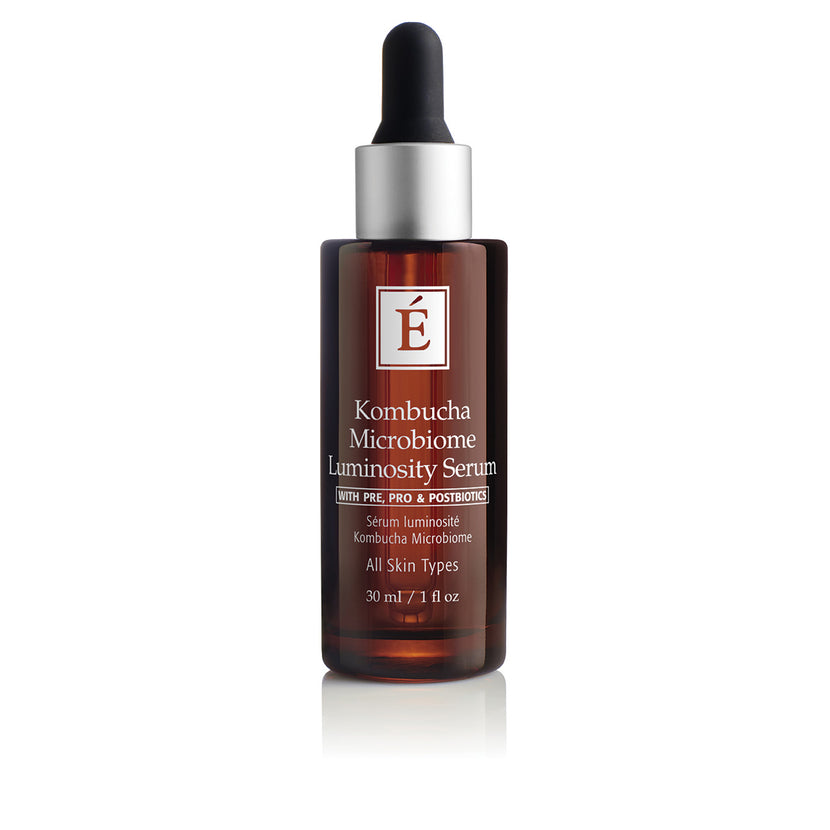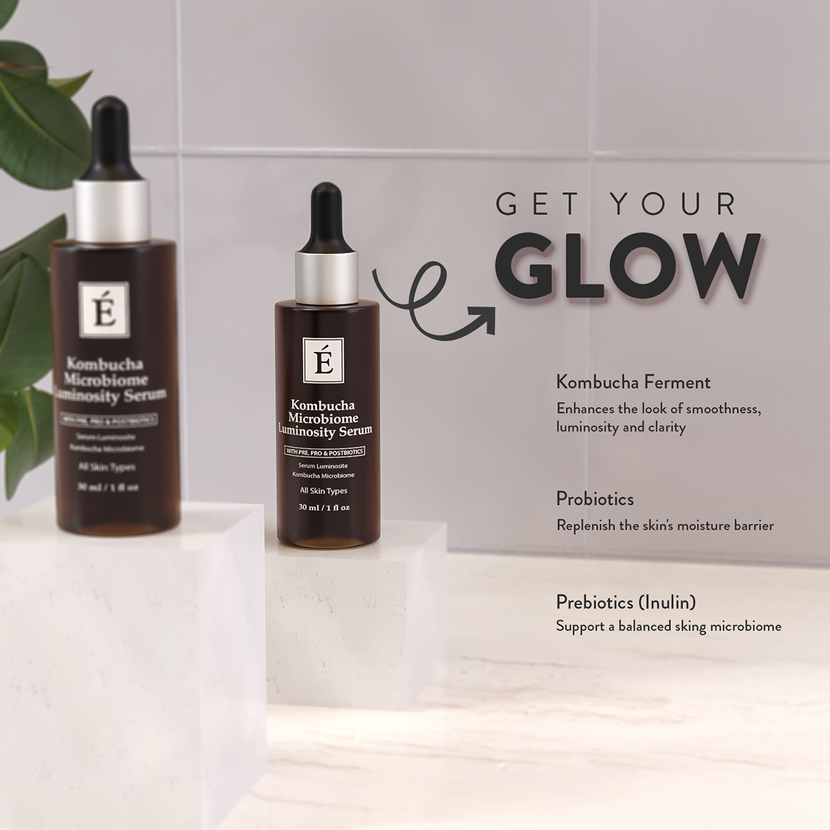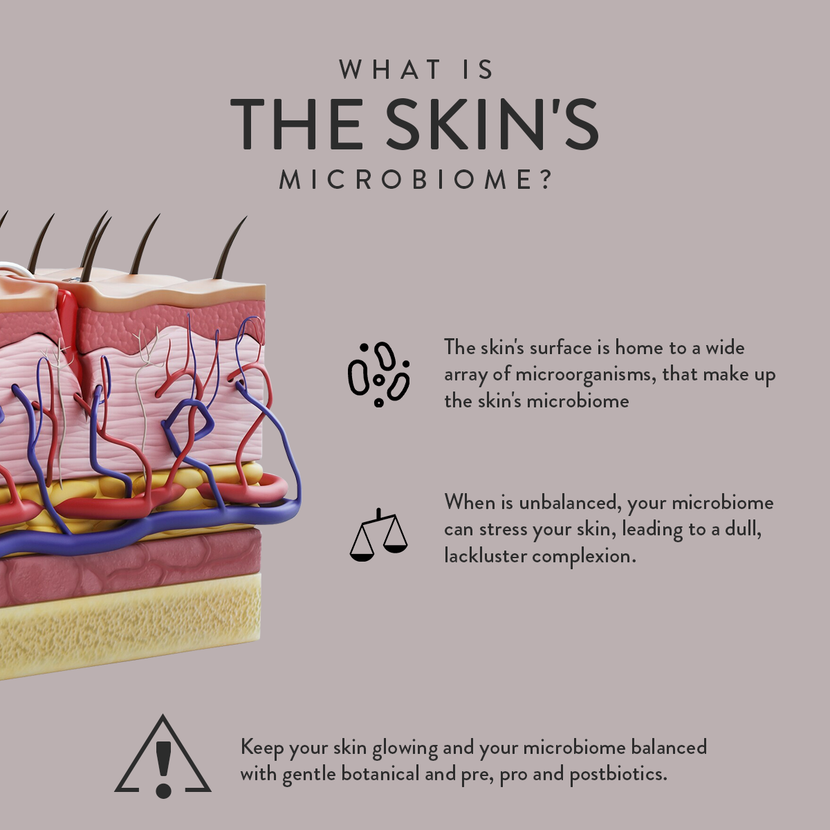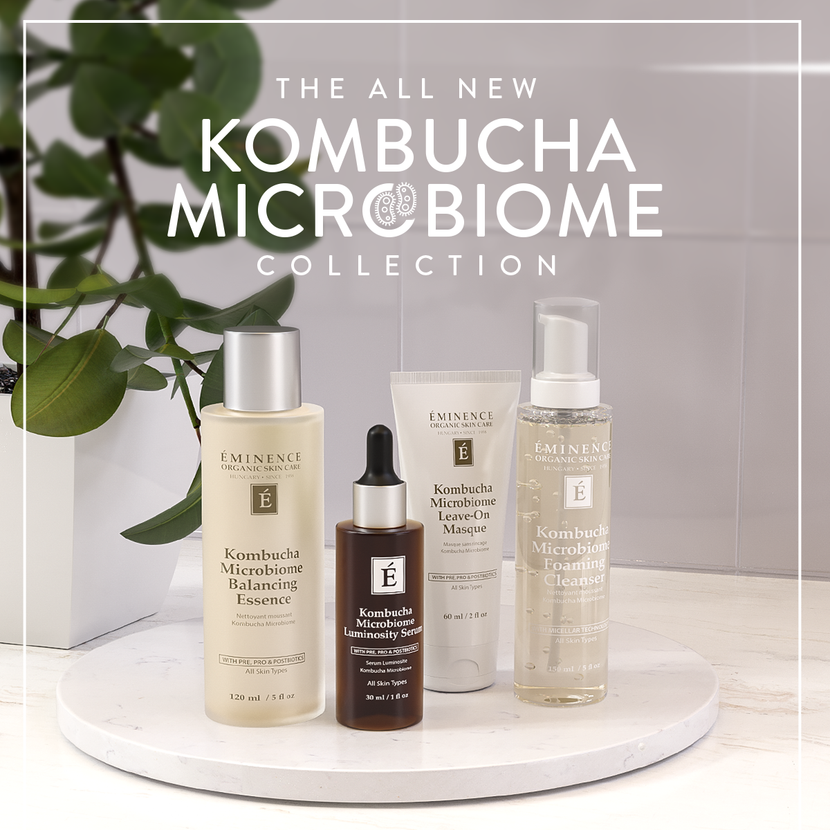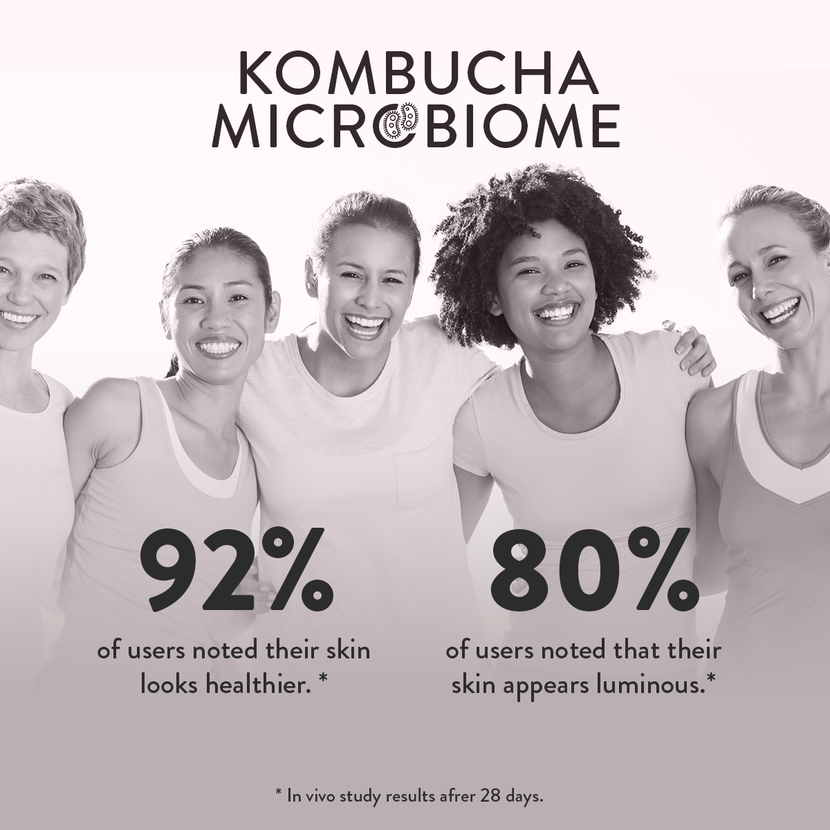 Eminence Organics Kombucha Microbiome Luminosity Serum
A lightweight gel-based serum formulated to brighten and even the skin tone. Kombucha, white tea, ginger, and jasmine are blended with microbiome-friendly pre, pro, and postbiotics to restore visibly healthier, younger-looking skin that's hydrated and blemish-free. This gentle serum is safe for sensitive skin types and can be used daily to tone and brighten skin.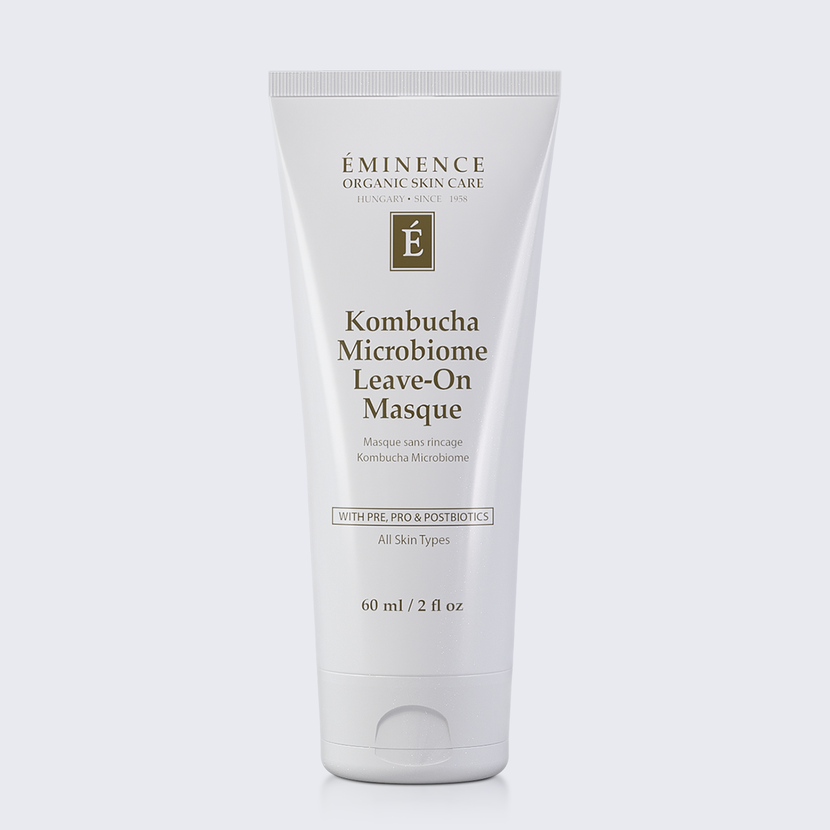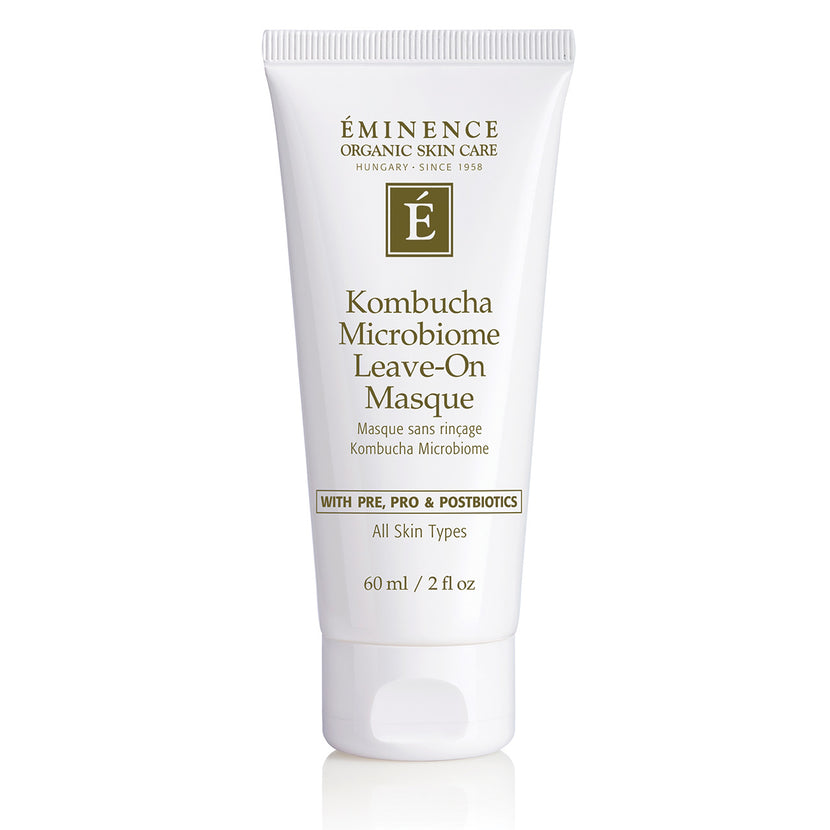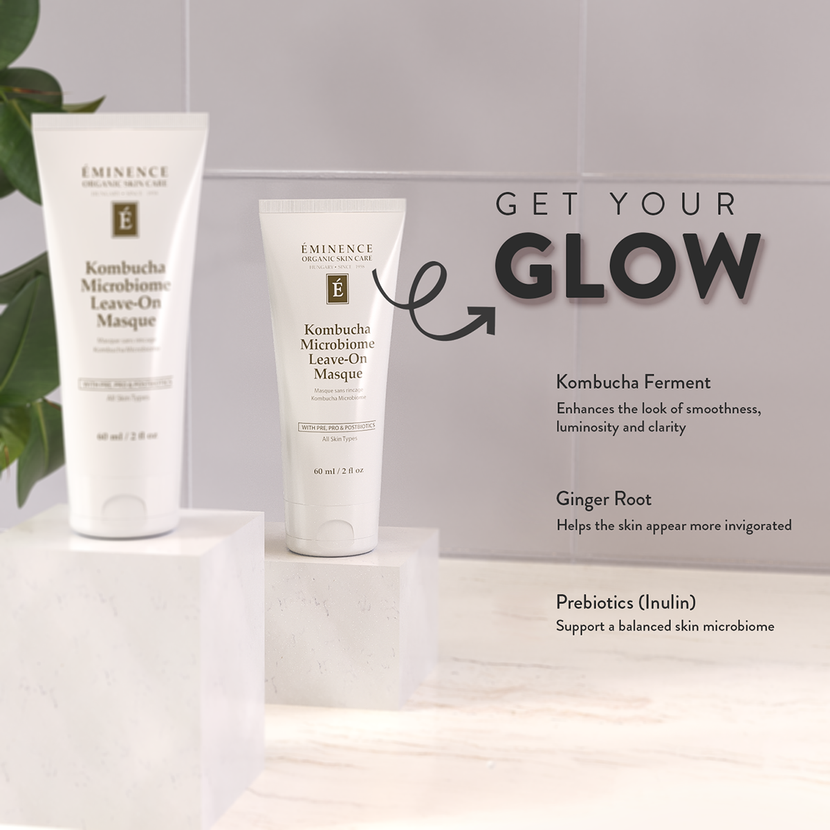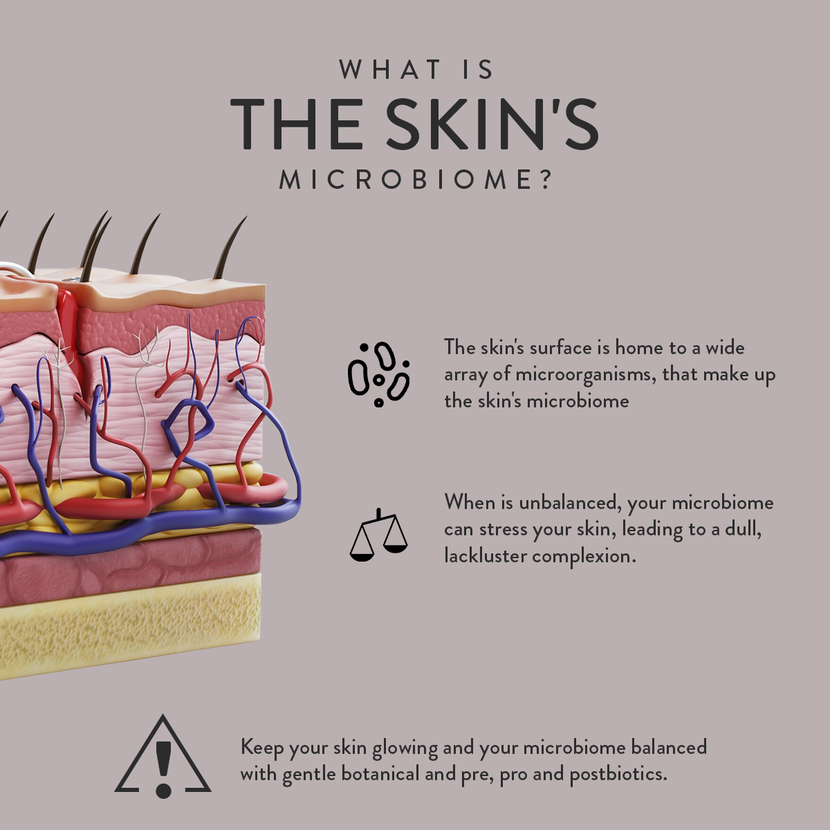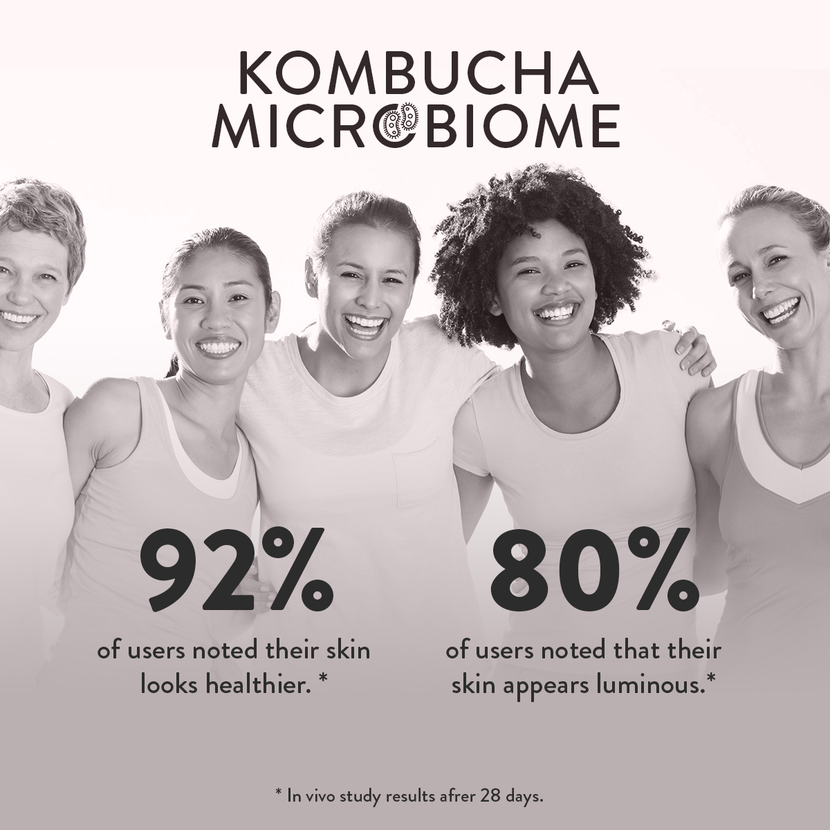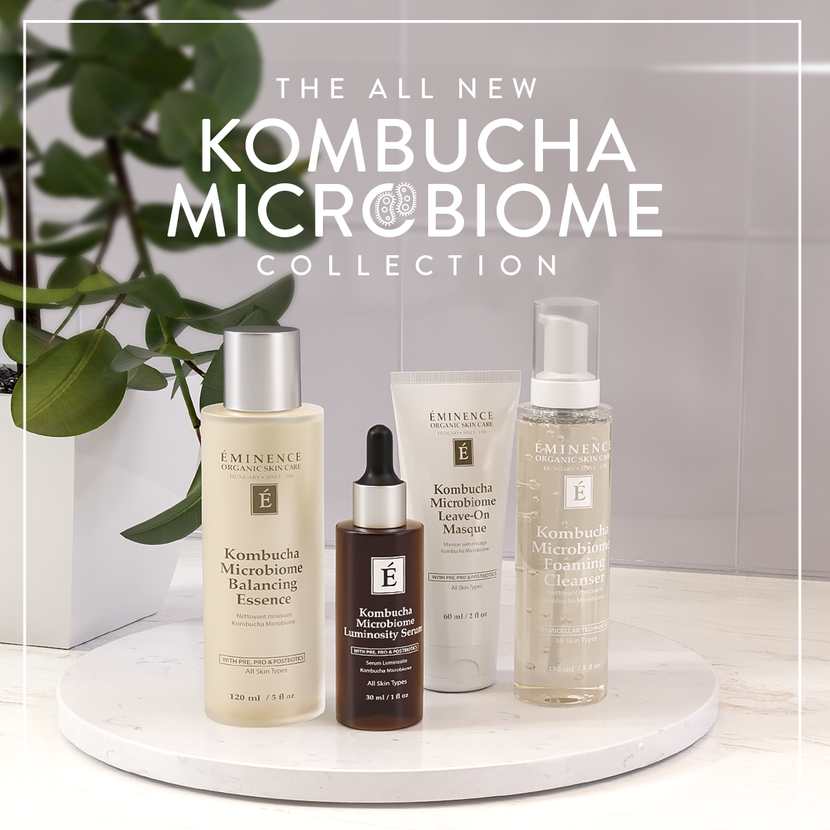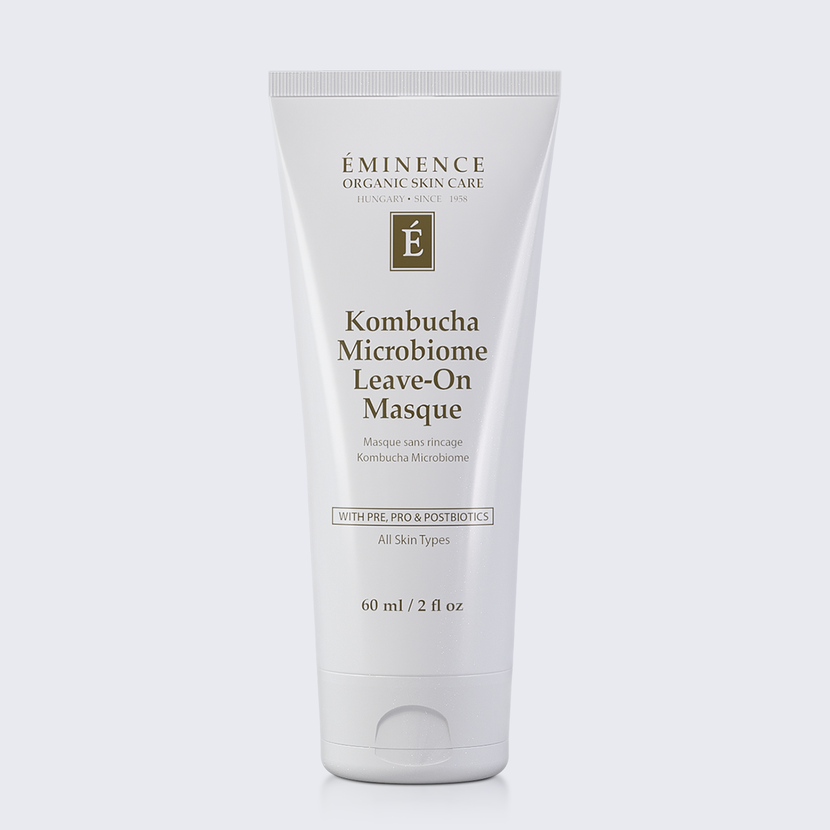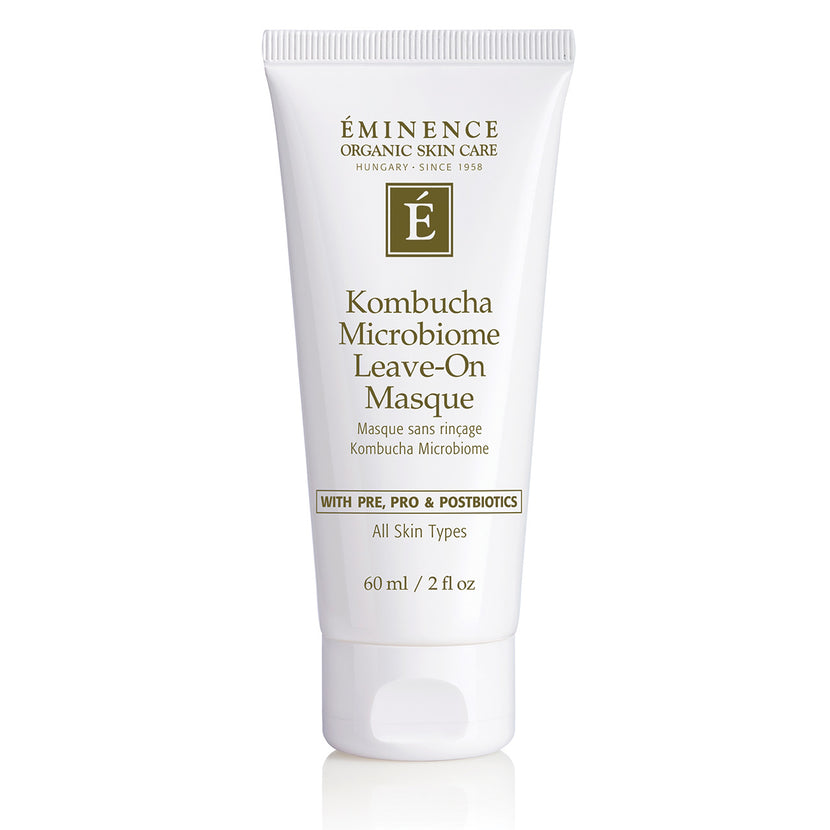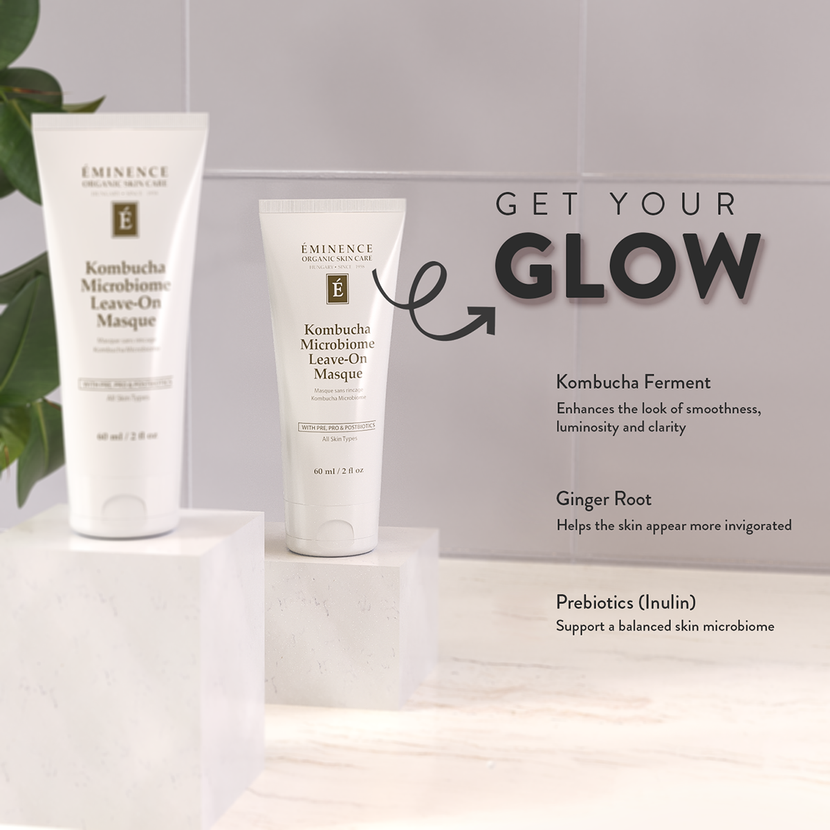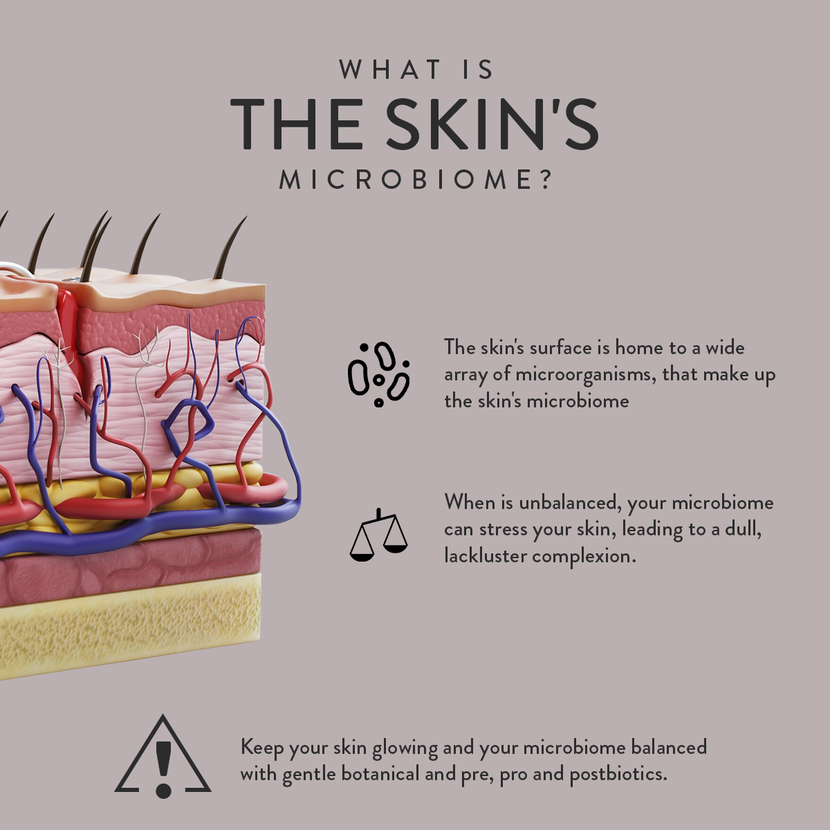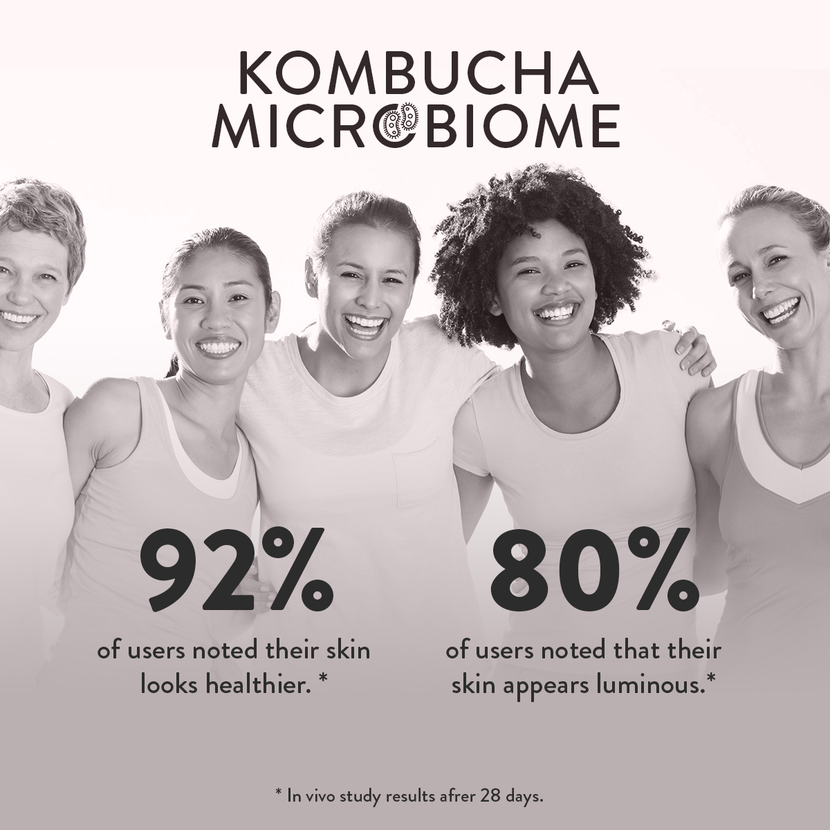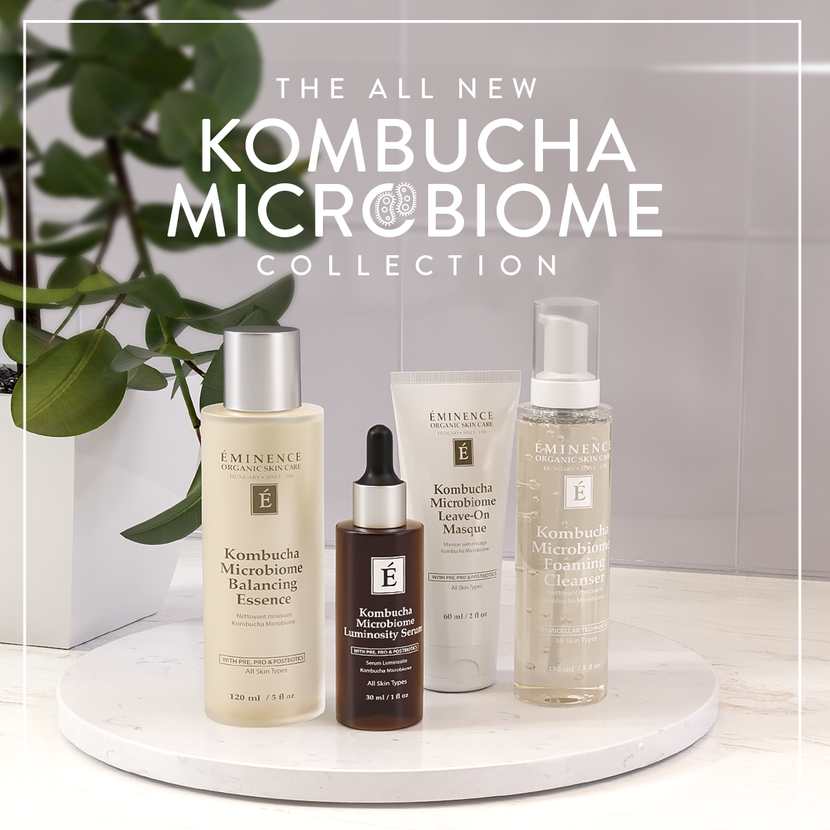 Eminence Organics Kombucha Microbiome Leave-On Masque
This creamy leave-on Masque helps to soothe and repair dry skin and can be used to restore a compromised skin barrier. Kombucha ferment and ginger to lock in moisture and boost the skin's natural microbiome and recovery process for a more hydrated and healthy-looking complexion.